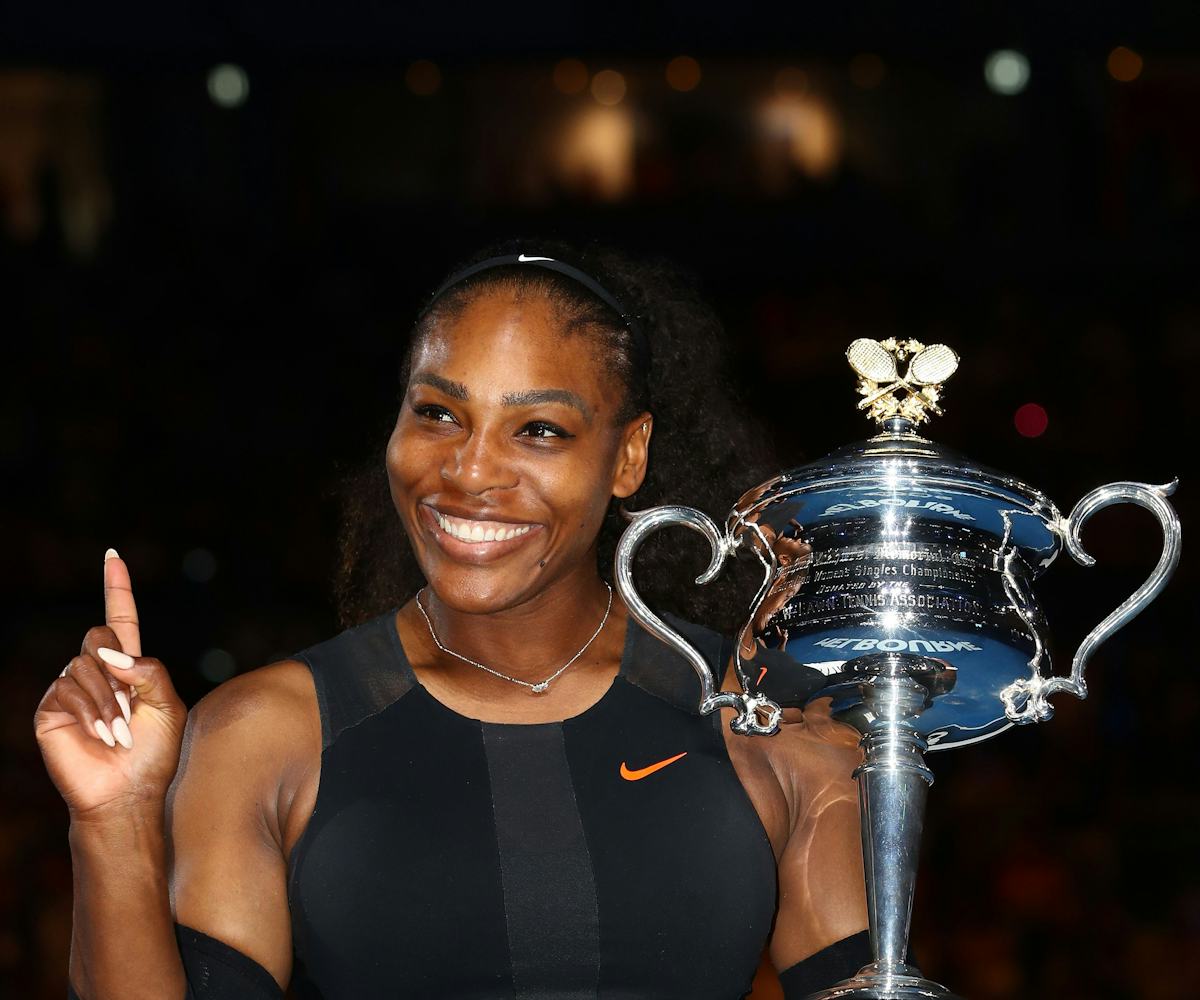 Photo by Clive Brunskill / Getty Images
Serena Williams' Pregnancy Announcement Was A Total Accident
Serena Williams' initial pregnancy announcement was a very big deal, but we couldn't help but notice how subtle she played it off. Turns out that the world's greatest athlete didn't plan to break the news on Snapchat. BBC reports that during a recent TED conference in Vancouver, Williams admitted that the "20 weeks" post was a slipup on her end. "I was just saving them [for myself]" she said. "I've been so good about it, but this was the one time it slipped."
Apparently, Williams found out that she was pregnant back in January, with two days to spare before the Australian Open. Despite all of the stress, she would go on to become undefeated, beat her sister Venus for the victory, and set a new record for winning 23 Grand Slam singles.
"It wasn't very easy. You hear all these stories about people when they're pregnant, they get sick, they get really tired, really stressed out," she said. "I had to really take all that energy and put it in a paper bag, so to say, and throw it away. Pregnant or not, no one knew and I was supposed to win that tournament. Every time I play, I'm expected to win. If I don't win, it's actually much bigger news."
As far as retirement is concerned, Serena isn't going anywhere. After the baby is born, she will be back in the full swing of things in 2018. "I definitely plan on coming back. I'm not done yet," she said. "This [motherhood] is just a new part of my life. My baby's going to be in the stands and hopefully cheering for me."
If you haven't yet, check out the note that Williams wrote to her unborn child on Instagram that has us practically in tears.