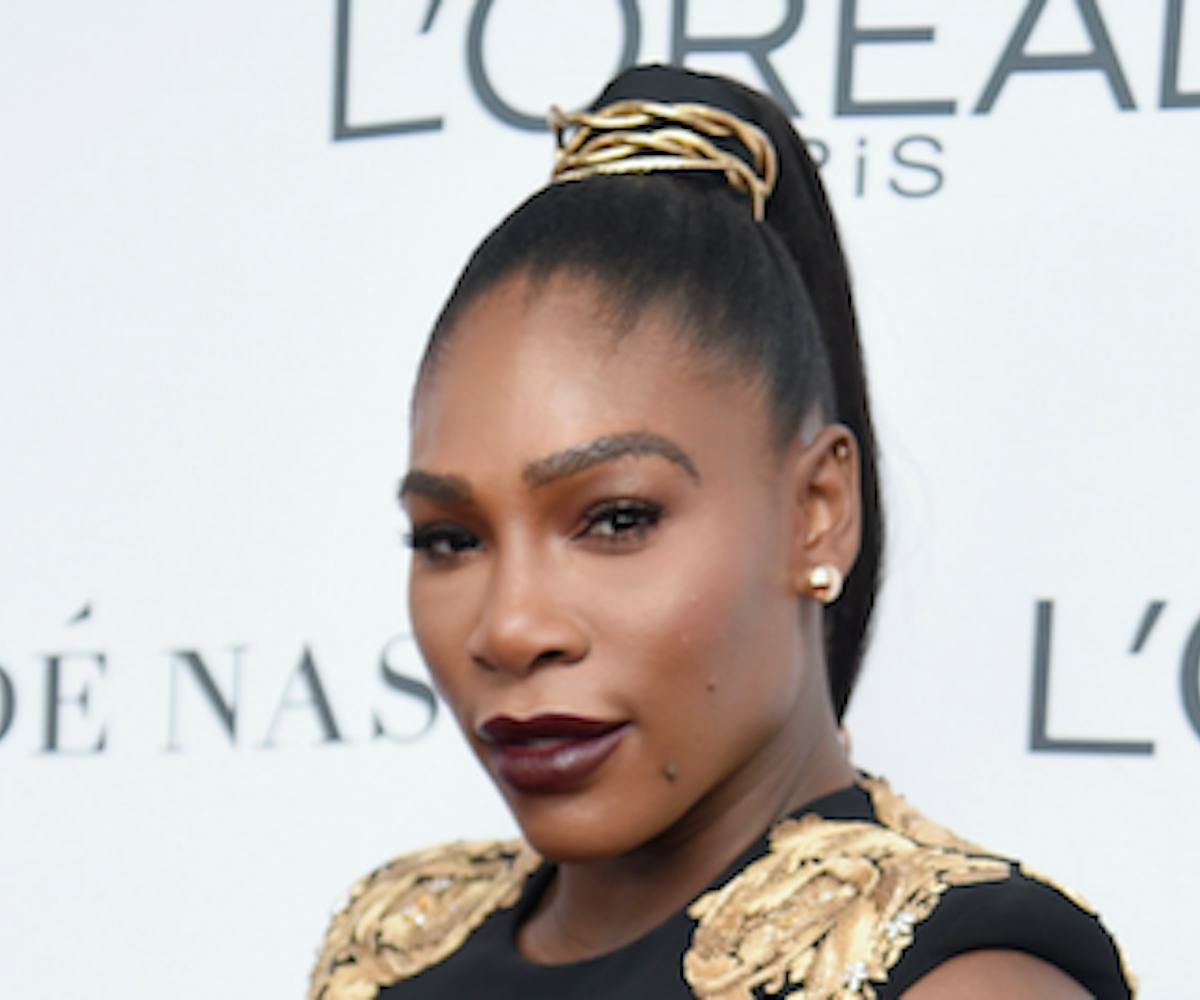 photo by Dimitrios Kambouris / getty images
Serena Williams Shuts Down Sexist Reporter's Cringe-Worthy Question
Asking if she was intimidated by Maria Sharapova's "supermodel good looks"
Despite defeating Maria Sharapova countless times and winning 23 Grand Slam championships, it seems that Serena Williams still can't escape bizarre questions from sexist reporters who compare their looks. Case in point: Over the weekend, Inside Tennis reporter Bill Simons thought it was appropriate to ask the tennis champion—who withdrew from the French Open shortly before she was due to play Sharapova today—if she ever felt intimidated by the Russian player's "supermodel good looks." What's more, Simons said that he has been waiting to ask Williams the question for over a decade (yes, really!) after he interviewed Donald Trump in 2004, who suggested then that Williams was threatened by Sharapova. Uh, gross?
"I have been waiting about 14 years to ask you this question," he said in the interview. "After the 2004 Wimbledon match with Maria, I had the opportunity to interview Donald Trump on his L.A. golf course, and he said that Maria's shoulders were incredibly alluring and then he came up with his incredible analysis: that you were intimidated by her supermodel good looks. My question is: Have you ever been intimidated by anyone on a tennis court, and what are your thoughts about that occurrence?"
"I honestly don't have any thoughts about that," Williams responded. "I can't say I have been intimated by anyone. That's all. That's it."
Williams' husband, Alexis Ohanian, caught wind of the interview on Twitter and accurately noted the ridiculousness of the entire situation. "Waited 14 years... for this? Pro-tip: wait at least another 14 more years before asking another question."
Simons, following the massive backlash, took to Twitter to apologize if his question made it seem as if he were "empower[ing] Trump" or "attack[ing] Serena." 
Ummm, may we suggest he follow Ohanian's pro tip?