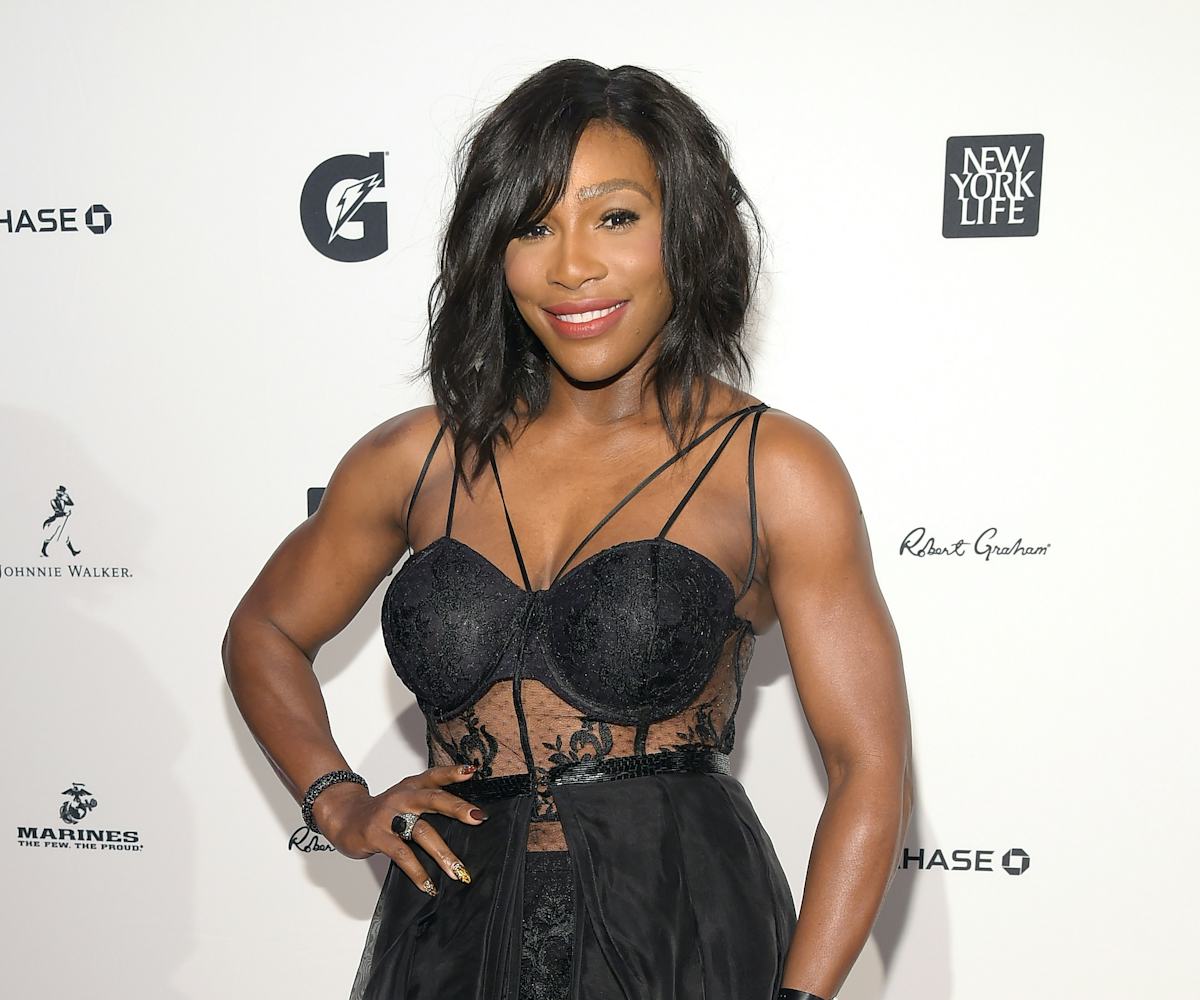 Photo by Theo Wargo / Getty images
Serena Williams Called Out Her Haters In Her 'Sportsperson of the Year' Acceptance Speech
Serena Williams spent all of 2015 demoralizing women on the court, which is exactly why Sports Illustrated named her their "Sportsperson of The Year". But when it came time to accept the award on Tuesday night in New York City, Williams decided to empower her fellow women instead. 
"For all the ladies out there, yes we can do it," she said. "My hope by winning this award [is that I] can inspire many, many, many more women … to stand right here on this podium and accept another 'Sportsperson of the Year,' so yes ladies it can be done."
Williams became the first woman in 32 years to win the award and the first African American woman to ever win it. When it came time to call out the body-shamers who have attacked Williams throughout her career for not fitting their twisted feminine ideal, Williams pulled no punches. "I've had people look down on me, put me down because I didn't look like them — I look stronger," she said. "I've had people look past me because [of] the color of my skin, I've had people overlook me because I was a woman, I've had critics say I [would] never win another Grand Slam when I was only at number seven — and here I stand today with 21 Grand Slam titles, and I'm still going."
Watch William's entire speech below.