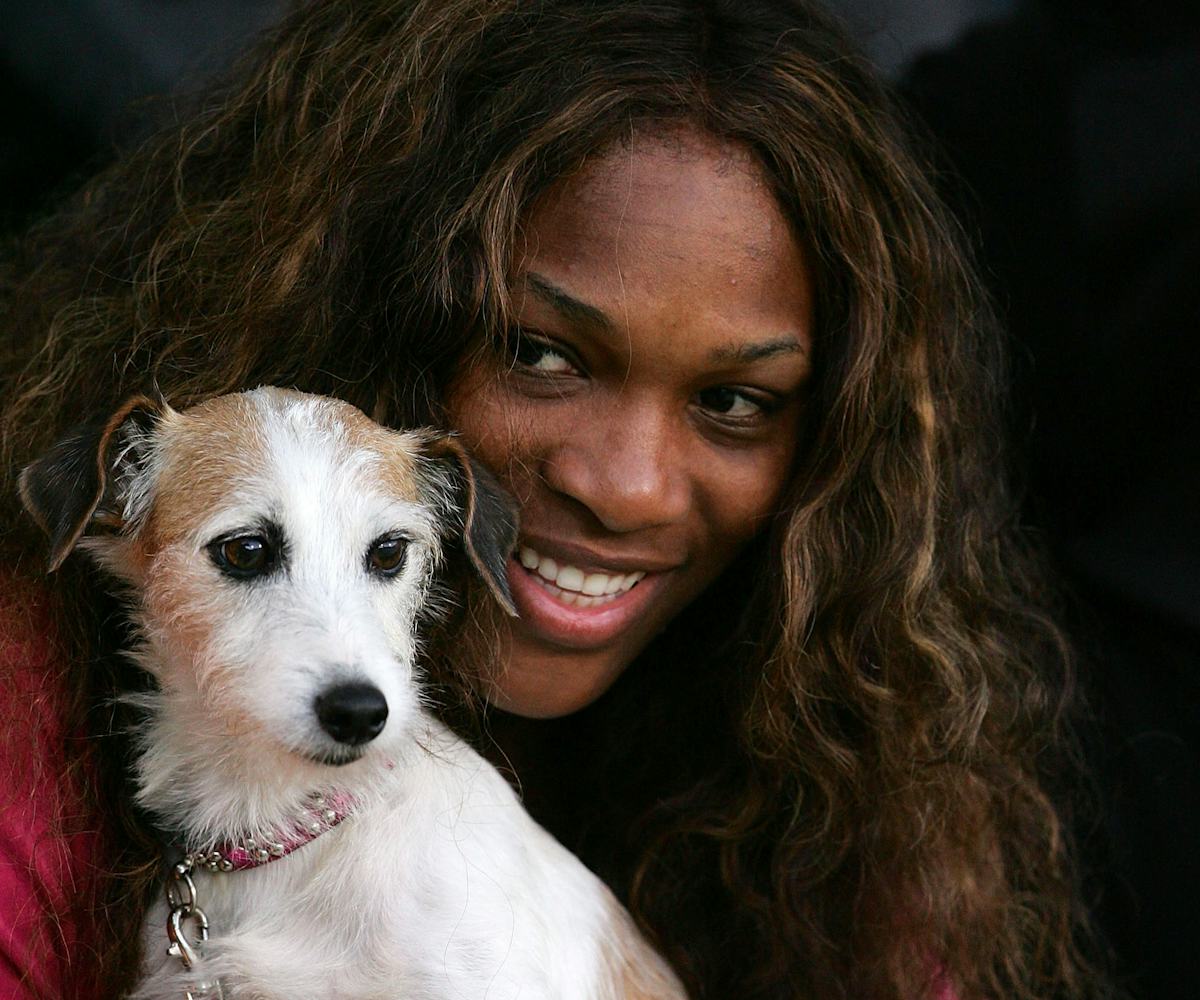 Photo by Jed Jacobsohn
Serena Williams' Tribute To Her Late Dog Is Heartbreaking
Serena Williams has spent a lifetime overcoming obstacles. It's what makes her great. But her next challenge may just be her toughest one yet. On Tuesday, Williams said goodbye to her beloved dog Jackie, who died at 16 years old. 
"My special friend in which I got at [age] 17 left me today," Williams wrote on Instagram. "She was 16 years young and up until a few days ago was still sprinting. Her poor body gave out this morning and she had a way of telling me it was time for me to be brave and let her go. With my dad by my side, we were able to say a loving goodbye. She was with me from 1999 until today and I miss her so much. I got out of the shower this afternoon and she was not there to lick my leg as she always did every day to remind me how much she loved me. I feel so lucky to have such a special friend. #breakingheart #bff Jackie Balla Pete Williams I will miss you and your memory will live forever."
Any fan of the tennis star knows how close she was with Jackie, who could often be seen cheering Williams on from the stands at all her major matches. Williams still has two dogs, who were featured in a second Instagram post Williams shared. 
"Jackie -- Lauralei, Chip, and Mommy miss you so much," Williams wrote." We will never forget you. Thank you for the kindness and joy you brought us."