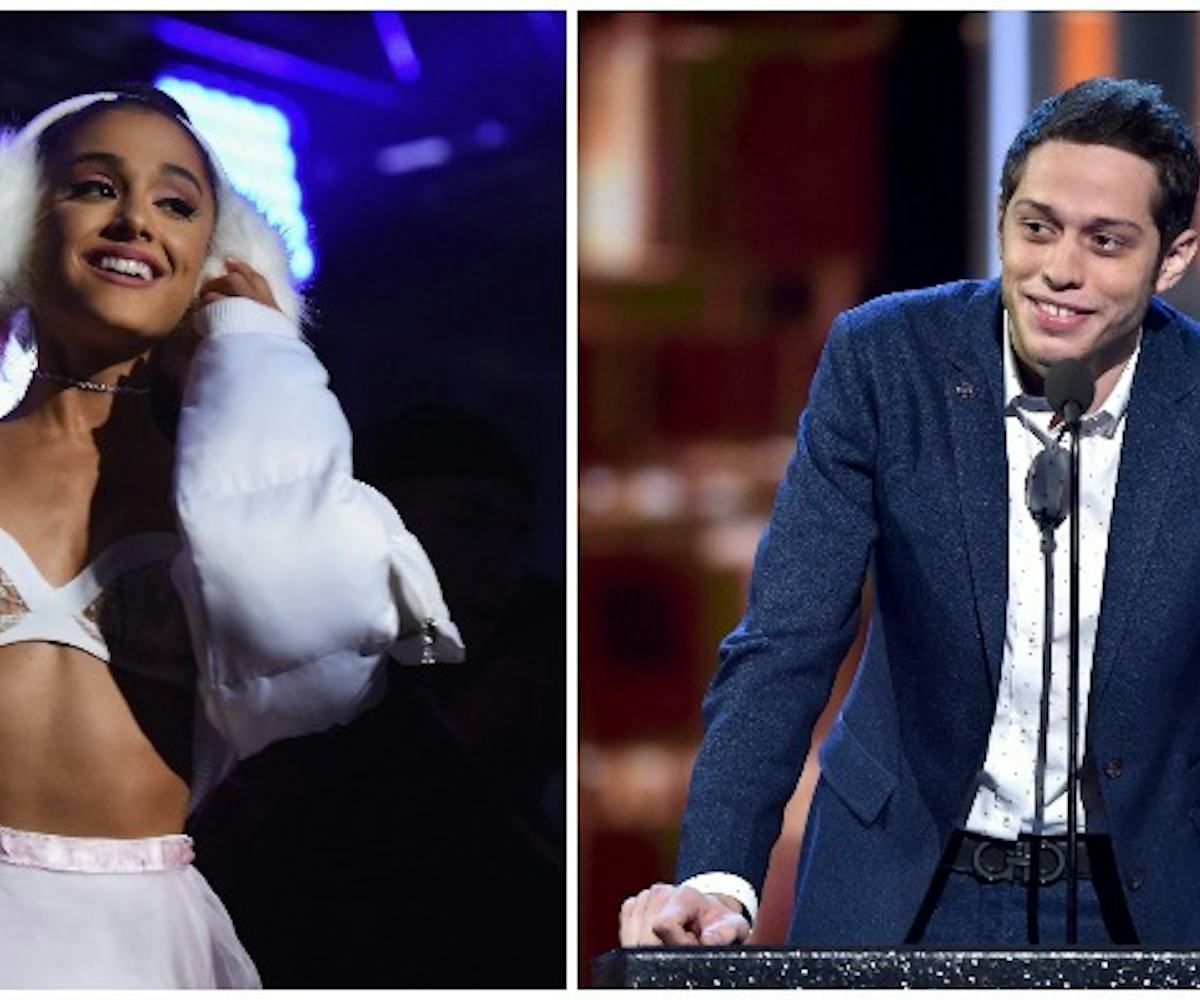 photos by Dave Kotinsky; Alberto E. Rodriguez/getty images
Seth Rogen Has Had Enough Of Ariana Grande And Pete Davidson
Their latest proclamation of love prompted a reaction from the actor
Ariana Grande and Pete Davidson haven't been shy about their love for one another. The couple, whose engagement was officially confirmed by Davidson earlier this week, has been gushing over each other all over social media. But looks like their post-engagement bliss is a bit much for some.
Yesterday, Davidson posted a photo of his fiancé on Instagram with the caption "what the actual fuck." Grande then responded to the post by telling Davidson she loves him, and Davidson responded to her comment by stating that he loves Grande "more tho." Seth Rogen, after seeing the interaction, decided he had enough of the couple's incessant flirting and commented: "Guys seriously."
It's unclear whether or not Rogen was joking, but Davidson quickly defended his actions with a simple comment: "When ur getting married to the hottest girl in the world you tell me how you'd act." Can't argue that!
It's not the first time Davidson bragged about Grande this week. While on The Tonight Show Starring Jimmy Fallon on Wednesday, Davidson shared that being engaged to Grande made him feel like he "won a contest." You can see the clip below.