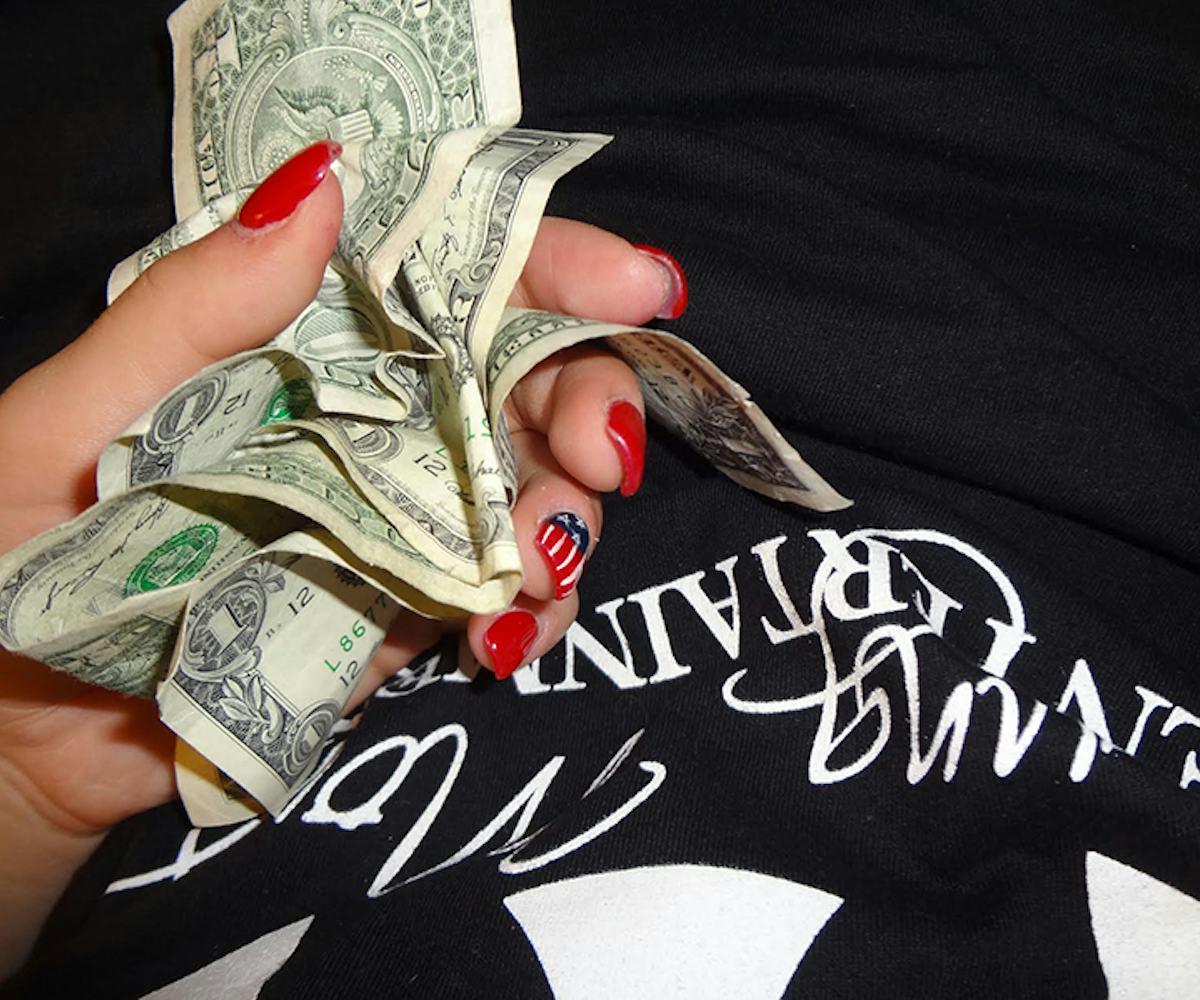 Photo via Salome Ghazanfari.
Seven Artists To Watch in 2016
With Art Basel Miami Beach, the London Art Fair, and the Armory Show putting the best of the best on display, 2016 looks like it will be brimming with exciting, fresh artistic talent that we can't wait to behold. Navigating newcomers to the game can be cumbersome, to say the least, so NYLON has handpicked seven artists that have already caught our attention. Click through the gallery to see what some of our favorite young artists on the rise have to offer.  
Micah Ganske
Queens, New York
Micah Ganske works with video and augmented reality to create a look at fantastical futures. For his recent exhibition "The Future Is Always Tomorrow" at 101/Exhibit gallery in Los Angeles, he presented large-scale 3-D printed renderings of a concept for a fleet of spacecrafts. In the paintings and video work for that show, he imagined a desolate space habitat inspired by the once-prosperous coal-mining town Centralia, Pennsylvania. Of his soon-to-be-released monograph, modeled in part after the Star Trek Technical Manual, he says: "You're either a Star Trek or a Star Wars nerd, and I've always been the former." What's next: Ganske will release an e-book version of the monograph in 2016. After that: "I'm going to move on to a whole new body of work."
Caris Reid
Brooklyn, New York
Caris Reid's transfixing paintings depict women amid sumptuous patterns rendered in flat planes of color and bathed in silvery light. Her latest body of work explores themes centering on the moon and its peculiar movements. "The paintings are inspired by 1970s feminist-infused text on lunar cycles, divination cards, and the healing arts," she says. "My work often channels female archetypes of strength. And I'm interested in how many myths and religions have personified the celestial entity of the moon as a woman." What's next: a dual exhibition at Denny Gallery, New York, April 7 (a new moon!).
Sacha Vega
Brooklyn, New York
From still lifes of photographs pinned to a wall to physically corrupted images of water bent into shapes, Sacha Vega strives to "interrupt the expectations in the act of looking at photography" and challenge any notions of the medium being flat or static. As such, her work often blends elements of installation and audience interaction. For "Sky's the Limit," a recent show at Brooklyn's 99¢ Plus Gallery, she printed images of clouds on adhesive photo paper and covered the gallery floor. "The floor not only changed with every person who walked in the space but also set the stage," she explains. "I wanted people who walked in to feel as included as possible while ultimately leaving their own mark." What's next: Vega's collaborations with two different photographers are set to appear in spring 2016.
Celia Perrin Sidarous
Montreal, Canada
Tamar Ettun
New York City
Salome Ghazanfari
Berlin, Germany
Jenné Afiya Matthews
Baltimore, Maryland