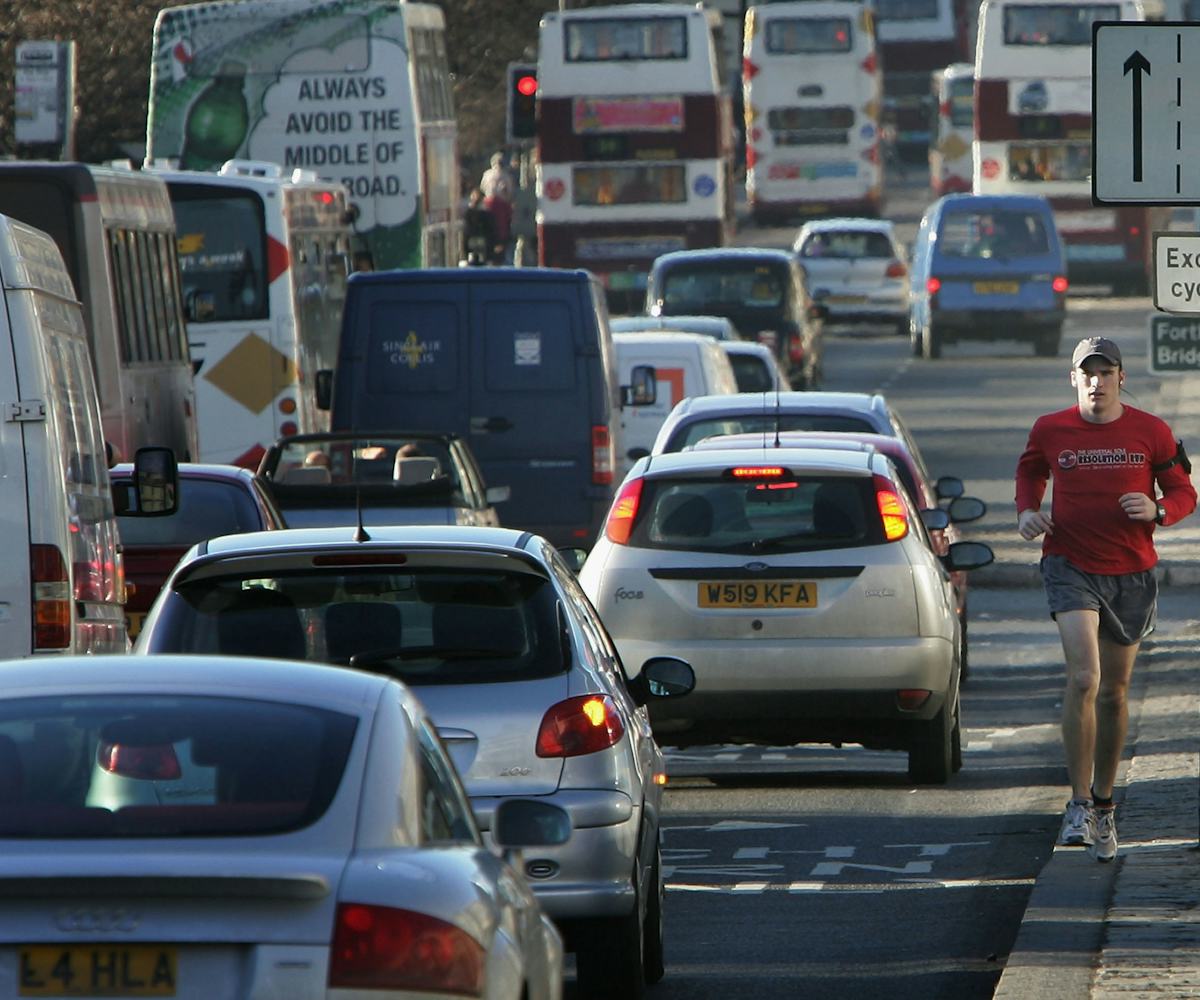 Photo by Christopher Furlong/Getty Images
Texas Man Arrested For Shooting At Female Drivers
He think that female motorists are "incompetent" and that "their sole purpose in life is to give birth to male children"
Twenty-nine-year-old Nicholas D'Agostino has been shooting at female drivers in his town of Katy, Texas, according to local reports.
Last month, D'Agostino was arrested for shooting at a woman's vehicle and, according to the victim, missing her heart by millimeters. He claims that she swerved into his lane twice and that he opened fire in self-defense. Last week, just days after his release on a $75,000 bond, he has been arrested again for a similar incident from earlier this year.
His second arrest is for a shooting that he allegedly committed on March 7 of this year. The victim was turning out of a gas station when D'Agostino alleges that she swerved her car toward him, causing him to shoot her in the arm out of, again, self-defense. The victim of this incident came forward after seeing news coverage of his first arrest.
During his arraignment, one prosecutor told a judge that they found D'Agostino's social media posts, which they say are sexist. "He rants and rambles about female motorists and how incompetent they are, and how their sole purpose in life is to give birth to male children," they said of the posts.
Apparently, D'Agostino has confessed to a total of six shootings involving female motorists while behind bars during his first arrest. As of August 24, he has been charged with aggravated assault with a deadly weapon and his bond has been set at $250,000.