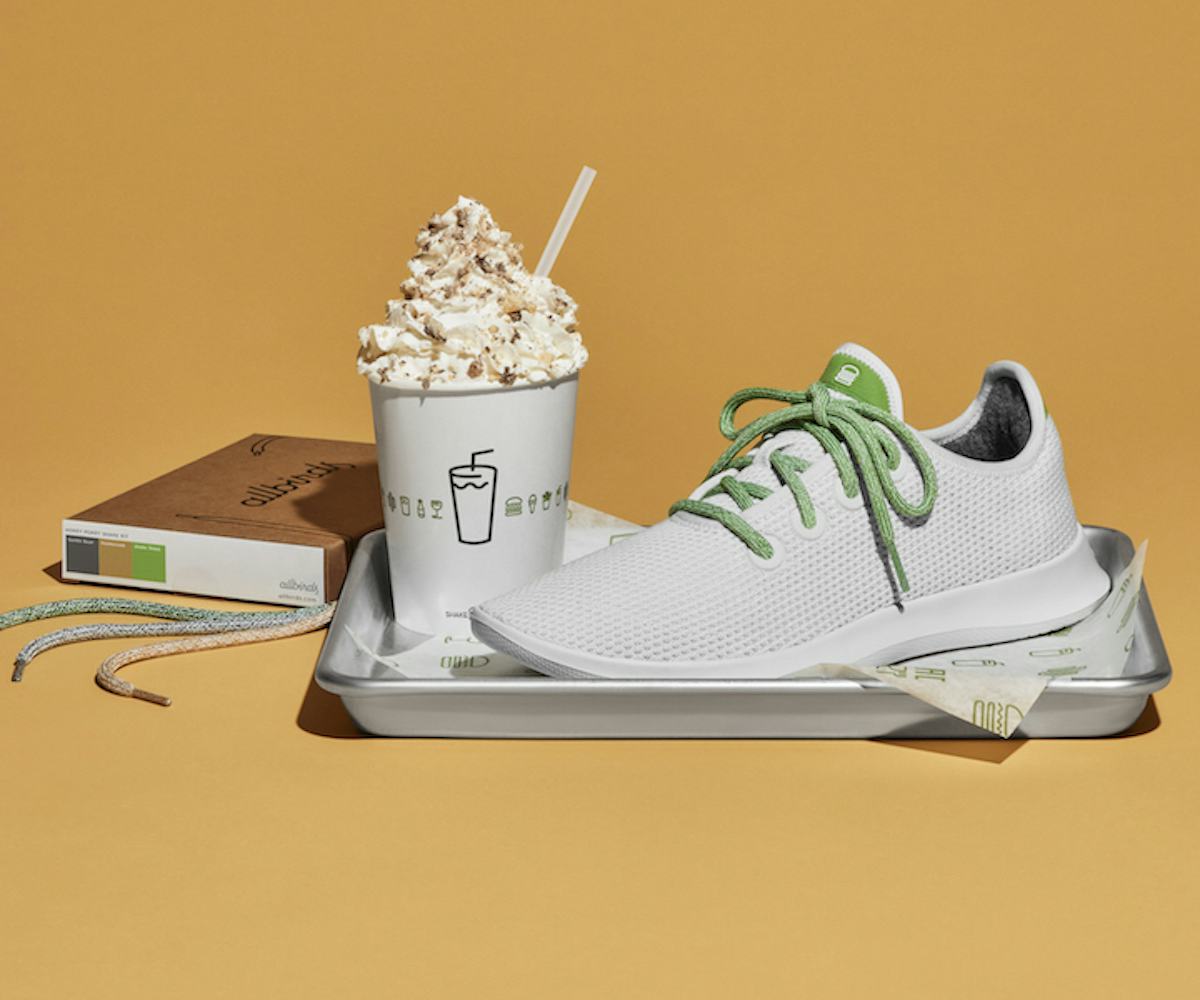 Photos courtesy of Shake Shack
If You Love Shake Shack, You Will Love This New Collaboration
Act fast, it will only be available for one day
We love a good shoe collab, especially one involving our favorite burgers and milkshakes. Thanks to eco-friendly shoe brand Allbirds and our No. 1 burger joint Shake Shack, our dreams just came true. The two joined forces for a special one-day collaboration. Could anything be more delicious?
For this special partnership, Allbirds released a limited-edition version of its Tree Runner shoe. While we can expect the same breathable fabric made from sustainable eucalyptus trees and signature sleek shape, what makes this shoe unique are the bright, Shake Shack-green laces and burger logo, fit for the truest of burger fans.
As for Shake Shack's end of the collaboration? It whipped up the Hokey Pokey milkshake, featuring vanilla frozen custard blended with honeycomb candy and chocolate and topped with whipped cream and toffee. This masterpiece is a decadent nod to Allbirds' home of New Zealand—and we're drooling just thinking about it.
The limited-edition shoe retails for $100 and will be available only on Thursday, May 24, from 10am to 8pm at the original Shake Shack in New York City's Madison Square Park, in addition to the limited-edition shake. New York, you're not going to want to miss this.