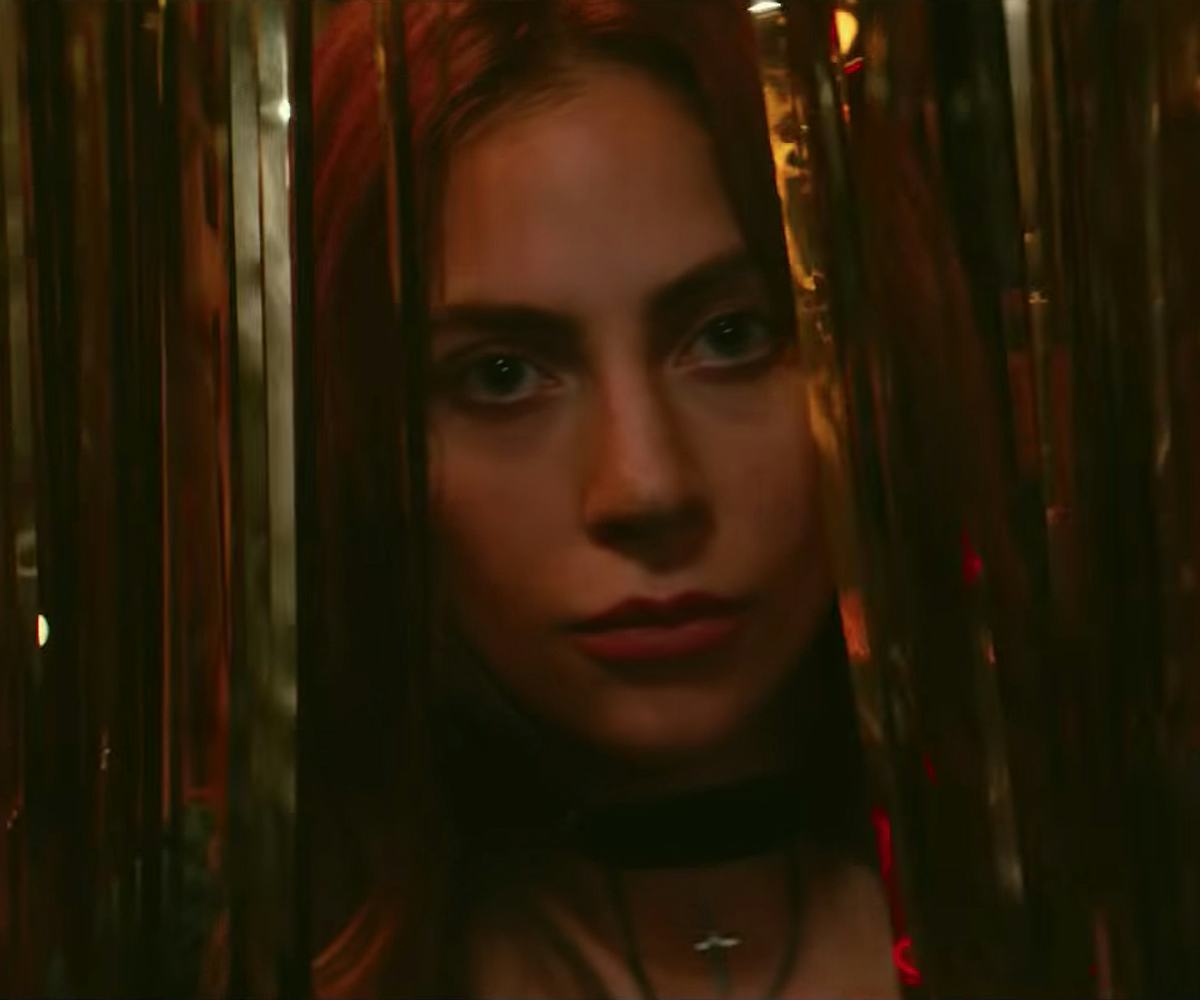 Screenshot via YouTube
Watch Gaga Pretend To Not Know She's A Star In The First 'A Star Is Born' Music Video
Never thought I'd be writing about a Bradley Cooper music video, but here I am
Are you ready to see a Bradley Cooper transform into a moody balladeer? Today,A Star Is Bornrevealed its first original music video, a duet titled "Shallow" between Lady Gaga and Cooper. 
It's almost funny to watch Gaga appear shocked by the overwhelming response from the crowd—as if she doesn't know she has an incredible singing voice. Cooper swaps roles with the IRL pop star, inviting her onto his stage to belt it out with him, as various scenes from the movie play throughout the video. The song will satisfy the souls of any Little Monster who is not, and will never be, ready for the Joanne era to end (me). I'm so ready to play the soundtrack over and over and over. 
Did Eddie Vedder's rockstar acting lessons pay off for Cooper? Check out for yourself in the video, below. A Star Is Born hits theaters on October 5.