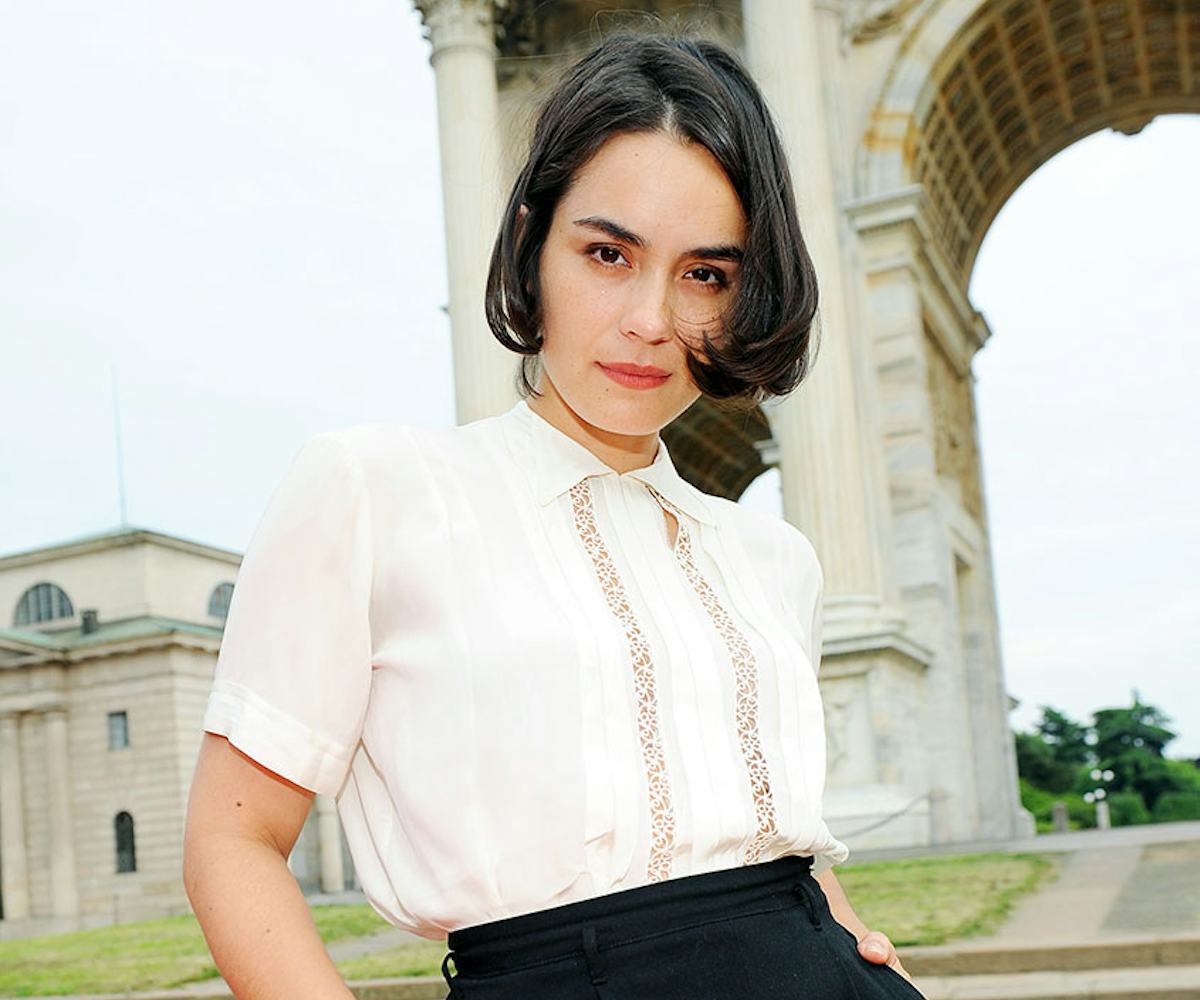 Photo by Jacopo Raule / Getty Images
shannyn sossamon is ready for a comeback
chatting with the '00s' most elusive it-girl
Before reality TV, the idea of the overnight success was more of a myth than a practice. But alas, at the start of the 2000s, Shannyn Sossamon and her quick wit immediately rose to stardom. After her first film role, opposite Heath Ledger in A Knight's Tale, was released, Sossamon, then 22, spent the next two years starring in four other major features alongside four other household names, like Josh Hartnett, James van der Beek, and Heath again. Then, she unknowingly became pregnant with her first son, Audio Science Clayton, and it seemed she disappeared from the screen just as quickly as she came, save for a few sporadic indie films. But now, Sossamon is primed for a comeback—one that's more gradual, and not as straightforward.
Looking back on her success, Sossamon admits that she wasn't prepared for the attention or the roles she was given. "I was just totally not ready for that. And didn't even want it in a way," she told us over the phone. "It's a privilege, it's a great job...I'm not complaining, but I don't know; I've got a lot of 'Type A' in me. I like to have more ground beneath my feet and really understand where I am and what the goal is and what I want." 
"I like to look at the birth of my first son as a blessing of course, and he's just the joy of my life and my soulmate. I can't imagine life without him, so it's weird to think the other way," she says. "He completely grounded me and made me look at myself, and my life just became completely different. It was just a gift, and perfect timing, too."
Now, after exploring different artistic mediums like writing, directing, music (she was Warpaint's drummer for a brief period of time), Sossamon is slowly easing her way back in front of the cameras. "It's exciting now to want to do it again. Desire, for all of us, is totally necessary to do anything worthwhile. I questioned that for a long time, and I thought maybe I just don't want to, maybe I don't love it, but I think it's just happening when it's supposed to happen," she said. "I'm a creative person, so there are other things I can do and I can be easily distracted. But [acting] felt like it was supposed to be. I like to think it chose me instead of me choosing it, and I think I'm taking that very seriously now."
After a recurring roles in FOX's Wayward Pines and an upcoming part in the next season of Sleepy Hollow, the 36-year-old is also returning to mainstream movie theaters today in the year's most hyped-up horror sequel, Sinister 2. Though, as she refreshingly admits, she was a bit reluctant in taking the part. "When my agent called me with this idea, and I read the script, I wasn't into it," she says. "I wasn't comfortable going into that exhausting place that horror films can bring you. I had just finished Wayward Pines, and I had just played this worried mother for almost eight months. There was a lot of stress, a lot of worry, a lot of fear, and I didn't want to do it again." It was the director, Ciarán Foy, that convinced her to join the project: "I could get into his chemistry, his thoughts about it, and his passion to really make this story matter. He wanted the scares to come from the story, and I thought that that sounded exciting. I thought that I was making a drama, you know?"
The story, which follows a family living in a house plagued by Bughuul, a supernatural boogeyman that convinces children to videotape themselves murdering their entire families, may not be the most expected comeback film for Sossamon. And seeing as it completely abandons the original film's most redeeming qualities, like the slow sense of mystery, it's certainly not the most ideal. Still, it doesn't seem like it will effect Sossamon, who temporarily attaches herself to films. "I love to do more movies because I love that they end," she says.
In terms of the future, Sossamon's playing it by ear. "I don't really know what I would like to do next. But I am writing, I would love to direct and have things get out of my imagination and actually become things that other people can watch. I'm really excited and taking my time with that, but I think that's the goal."