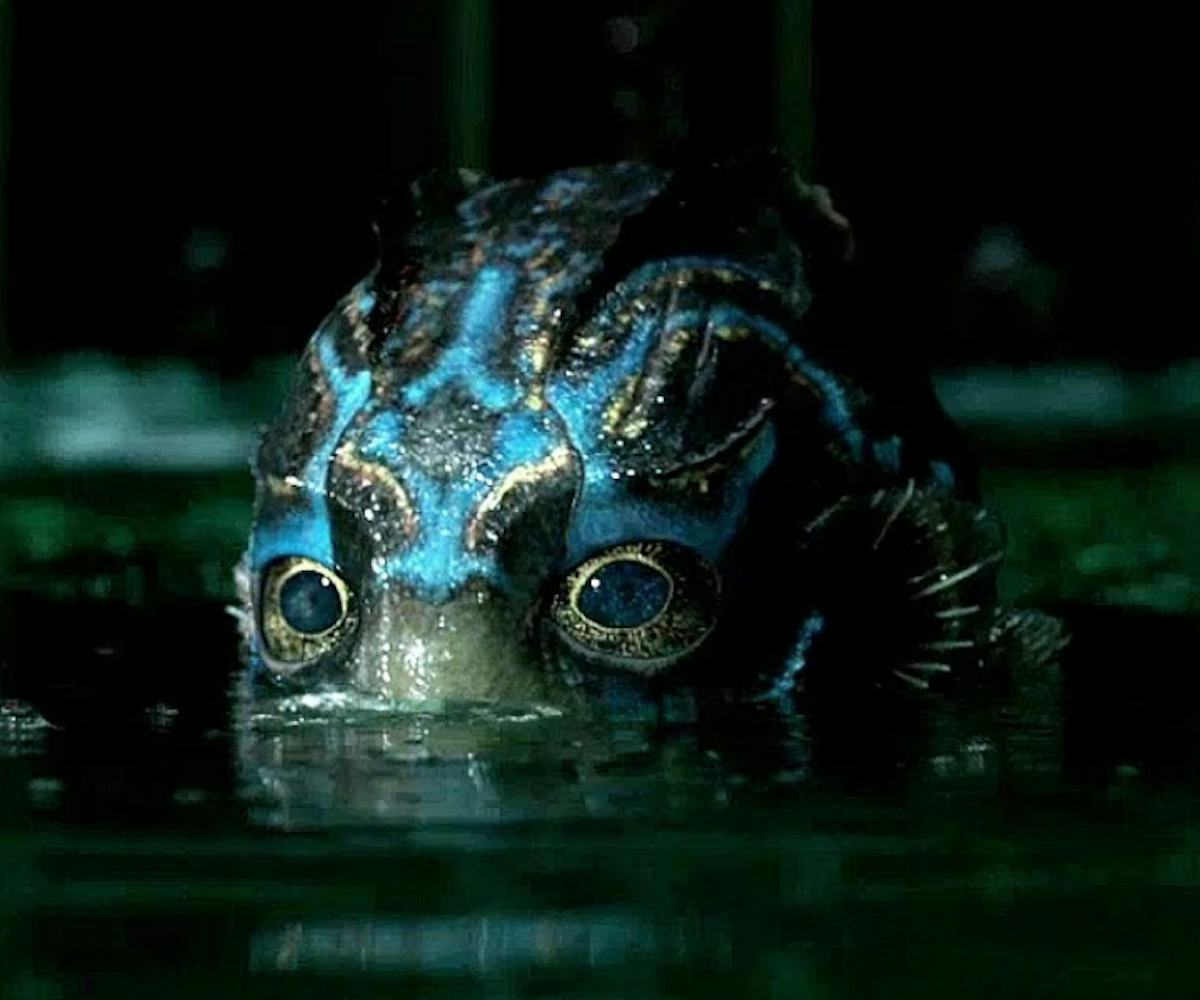 'Shape Of Water' Isn't Too Happy About That Fish-Man Dildo
Doug Jones and Guillermo del Toro have weighed in
Last week, some creative Tumblr user designed a Shape of Water-inspired dildo based off of the Oscar-nominated film's lead character Amphibian Man. The internet wanted to see fish dick, so the internet got fan art fish dick. And while users loved it (it's already sold out!), Doug Jones, who plays the aforementioned scaly love interest in the movie, isn't too keen on having his character's genitalia turned into a sex toy.
"With a light chuckle, I can tell you it's not exactly what I'd hoped for," he told The Wrap. "I've actually had several real action figures made of my creature roles in the past—all done in good taste. After pouring my heart, soul, blood, sweat, and tears into this romantic, beautiful, magical role, the last thing I want to be remembered for is a silicone appendage that comes in two sizes."
Director Guillermo del Toro also chimed in about the toy. His issue mostly had to do with the… size of the member. "I don't think it's an accurate representation," he told The Wrap. "It's some form of fan art… I guess. I'm sure Dunkirk doesn't have that problem." Dunkirk features former One Direction member, Harry Styles, so he is alluding to the fact that they, too, have had their fair share of inappropriate fan art.
In other news, the "Jewel of the Amazon" dildo will be restocked before the Oscars. The supply will be limited to 20 though, so be sure to keep an eye out here and act fast once they become available again.