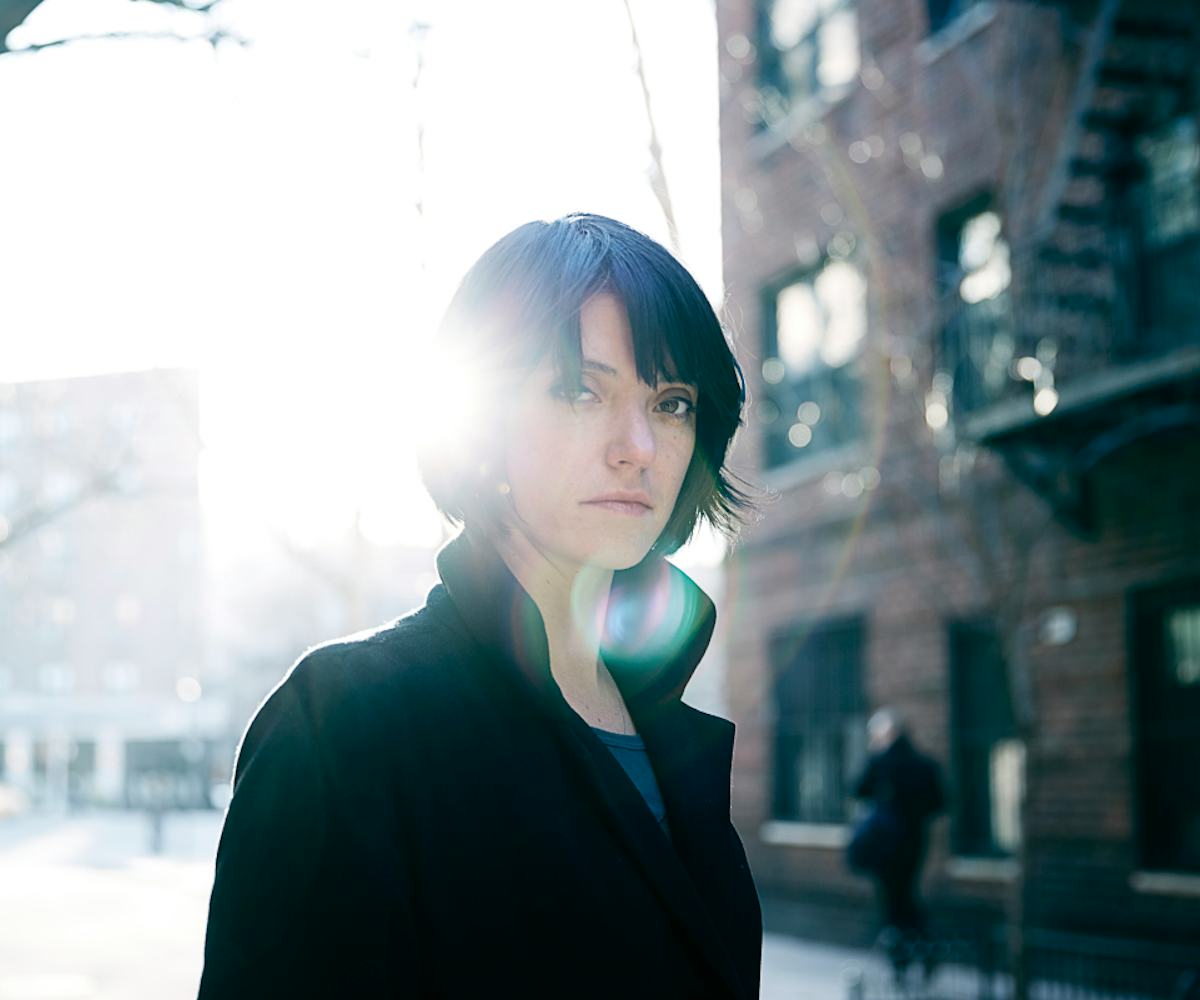 Sharon Van Etten On The Impact 'The OA' Has Had On Her
"The whole time I was like, 'Everybody knows that I'm faking it right now'"
One day, out of the blue, Sharon Van Etten, the soul-baring, Brooklyn, New York-based singer-songwriter got a call from her manager. It turned out that back in 2013, when Van Etten was opening for Nick Cave, someone in the audience was a casting director who remembered Van Etten's performance from that night and, a couple of years later, thought she might be right for a role in a new show he was casting. After some encouragement from her manager and one acting class, Van Etten decided to audition for the part, which called for her to sing a cappella. Van Etten, who hadn't auditioned for anything since high school musicals, admits to having been super nervous at the audition. Afterward, she met her boyfriend for a drink and laughed at the absurdity of the experience. Oh well, that was a good try, Van Etten thought to herself at the time. The very next day, she got a call saying that the part was hers.
That show, of course, was The OA, the surprise supernatural drama Netflix dropped on its unsuspecting subscribers back in December. In the eight-episode first season, which was created by Brit Marling and Zal Batmanglij, Van Etten plays Rachel, one of four people who've all survived near-death experiences and are being held captive in an underground lair by a scientist who is obsessed with proving the existence of the afterlife. Van Etten, who has no real prior acting experience, comes off as understated and natural, and particularly shines in one of the show's most memorable scenes, where she is tasked with doing what she does best: sing. We spoke to Van Etten a short while ago from her Brooklyn apartment about leaving her comfort zone and the impact the show has had on her life. 
Is there a learning curve in having to talk about the craft of acting?
I guess I'm still wrapping my head around it and I don't know how to speak or represent myself as an actor. It's definitely not something I know how to talk about yet. I still don't really know how to understand it, what I just did. 
What impact has the show had on your life?
People have reached out to me who found me through acting and didn't know about my music before. The manager from my gym was like, "I had no idea you acted." I'm like, "I didn't either." My music career is small and specific, and I like it that way, so I was a little nervous about how this would affect that comfort zone. 
Had you taken into account this show might actually drive more people to your music and increase your fanbase?
Definitely. The main reason I took the role was because it's centered around singing and me being able to sing and express myself. That was my super power that I gained from having a near-death experience, and I related to that a lot. I felt like that was an honest connection with the role.
What kind of trepidations did you have before taking the role?
I felt like I was taking away a role from an actor that had worked their whole life to get a part like that. I was like, "I still am a musician number one, and I'm not about to pursue an insane acting career." I am interested in it as a secondary thing—when something cool comes up like this—but I never thought that it would be something that was a reality in my world. 
What were your first impressions upon reading such a strange script? Were you able to connect to it? 
I connected with it personally. The character grew up in choir, which I did. I didn't go through the same experiences that the character did, but I had gone through some pretty intense life changes and pretty surreal experiences that pushed me to pursue music in a more serious way. So in a lot of those ways it paralleled my life, teens, and early 20s. That to me was pretty cosmic. 
Did the more supernatural and spiritual elements of the script click with you?
I don't know what I believe exactly, but all I know is that there have been things that have happened in my life where I shouldn't be here today, and I don't know why, but I feel like something bigger than me wants me here still. I can't say what, but there's something bigger than all of us.
How would you characterize Brit and Zal as artists and collaborators? What made them unique?
Zal would come over and coach everyone constantly, and his attention to detail was pretty remarkable. On the outside, it looked overwhelming to me, because he's got a lot of people that are a part of his conversation, but I think his vision was still seen. Brit was very sensitive, very open to ideas, very easygoing, and very positive. You could tell that they enjoy working together and that there was never tension between them no matter how crazy the hour got. 
Making music is fairly solitary, especially compared to a huge production like this. What was it like to suddenly be a part of this huge collaborative process? 
I'm in control of the very small unit that I have. I think at max I have about 40 people working with me, like when we are peak in a record cycle or something. For this, there's 200 just on set, let alone the production people in L.A.
Your music is a pure and unfiltered artistic expression of yourself, but here you are interpreting someone else's creation. Was that an adjustment? 
It did feel like a collaboration, and I felt like I was trying to learn about the character, and the more I got to know the other actors and saw how they absorbed themselves in that environment—because that's new to me, you know, sitting in that cell and trying to figure out what's going on in her mind was pretty intense. I don't have all the coaching for me to get there. I had to work that much harder, and I feel like that's exhausting, especially in that kind of setting. 
Was it hard not to be self-conscious as soon as the cameras started rolling?
Oh, I was self-conscious. The whole time I was like, "Everybody knows that I'm faking it right now, everybody knows that I'm a phony." But you just have to try the best you can and hope they edit those parts out. [Laughs] You know, I just feel like I'm always going to feel that way.
What was it like when you finally watched yourself?
It was a little mix of emotions. My boyfriend was out of town, and we kind of made an agreement to wait until he got back from tour. So we watched it when he got back from his travels, and I kind of liked watching it; like it scared me, with my hand over my head, a little slit in my fingers. So it was intense.