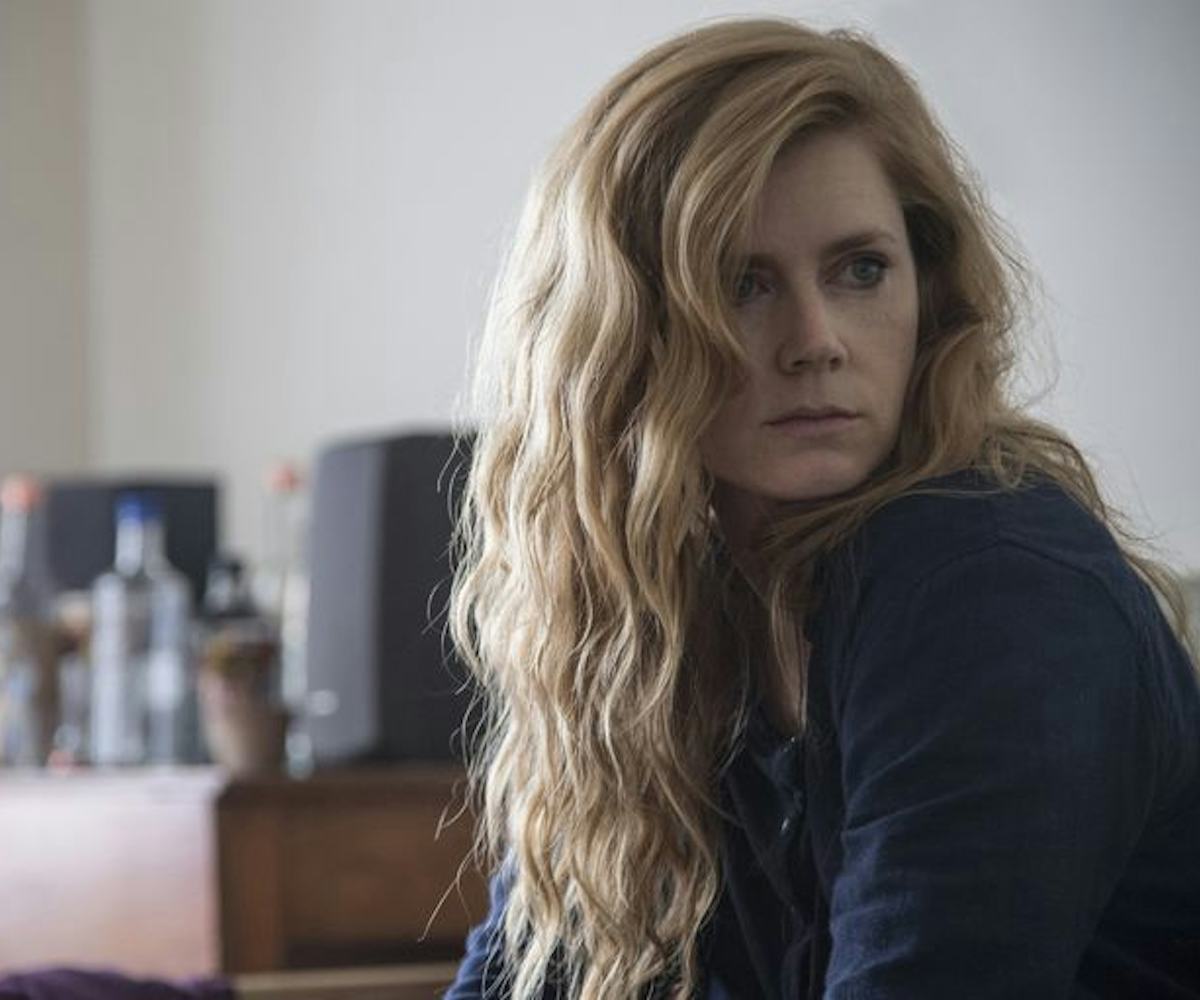 Photo courtesy of HBO
'Sharp Objects' Season 2 Might Happen After All
Gillian Flynn is on board
Last month, it seemed like another season of Sharp Objects was definitely not going to happen. Amy Adams, who plays the lead role of Camille Preaker, voiced how difficult it was for her to play the part, and HBO programming chief Casey Bloys explicitly denied any plans to film a second season. But that was back in July, when the series first premiered—now, after eight episodes and a finale left on a serious cliffhanger, it looks like a second season is no longer off the table.
Gillian Flynn, who wrote the adapted novel (that doesn't have a sequel) and executive produced the series, has always been down to do a second season. She told The Hollywood Reporter back in June, "I would never say no [to another season]. I know exactly what happens to [the characters]." 
Flynn also tweeted about the series prior to the finale, and the wording has fans wondering if she has confirmed another season. "Huge gratefulness to everyone involved in SHARP OBJECTS," she wrote. "More soon. But for now… huge gratefulness." Many people are wondering whether "more soon" is in reference to another season—but then again, she might just mean that she's going to speak more about her appreciation for the cast and crew.
It seems like others who worked on the series are coming around to the idea, too. Showrunner Marni Noxon described logistics as being the main problem with securing a second season. "It's off the table in terms of, people are going on to their next projects, and it was a pretty hard A-team to assemble," she said. "It's not hard to imagine from a story standpoint, because obviously we love these characters, but from a technical standpoint it seems like a long shot." This is a departure from her comments in July, when she said, "We're not talking about a Season 2. This is it, so bask in it while you can."
HBO's Big Little Lies, also based on a one-off book, was billed as a limited series before the explosion of positive reviews and amazing ratings which led to a Season 2. Many are wondering if Sharp Objects will be given the same treatment.