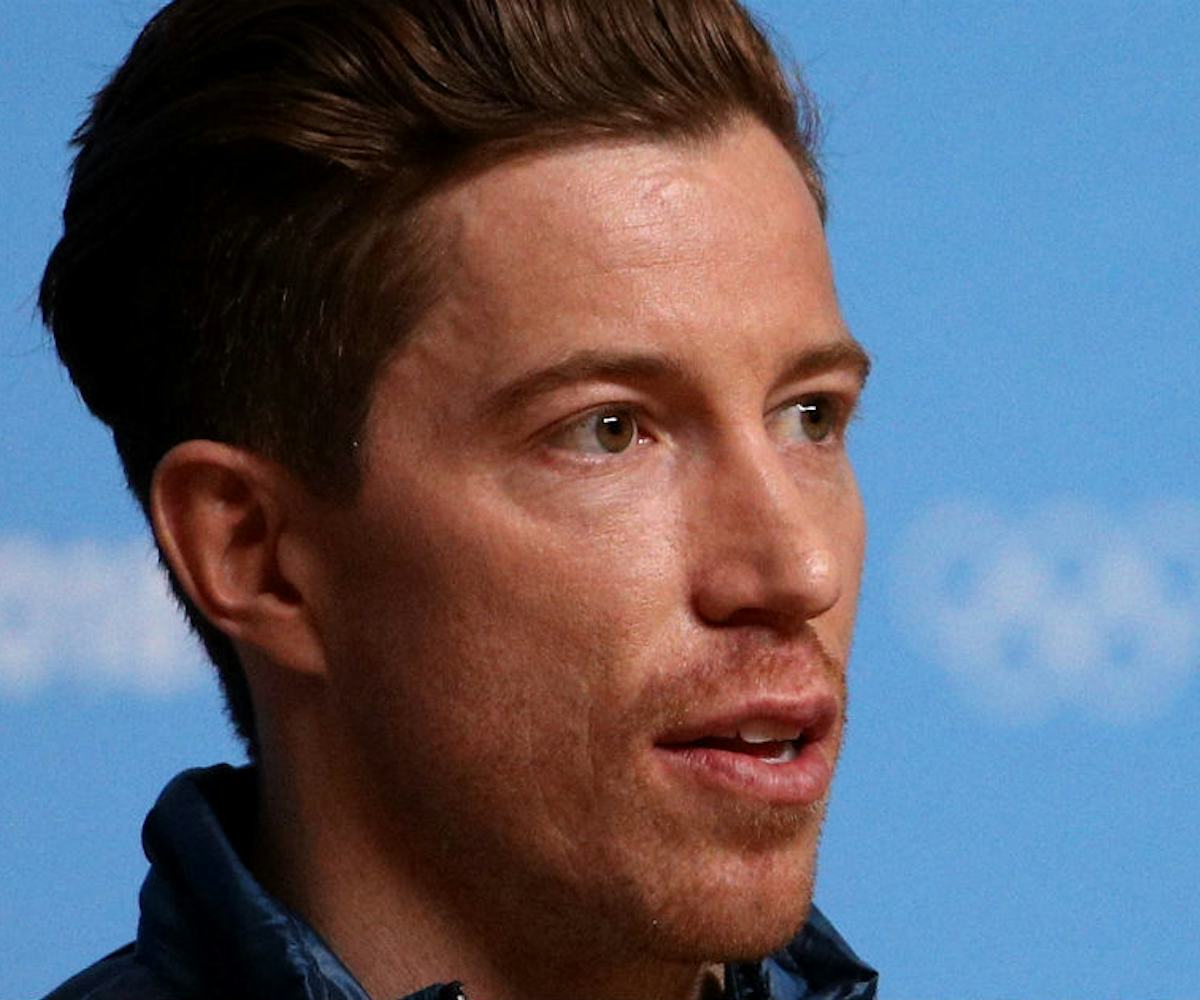 Photo by Mike Lawrie/Getty Images.
Shaun White Apologizes For Insensitive Halloween Costume
"I was a last minute decision. It was the wrong one."
Halloween is one day away, and we already have a celebrity apologizing for their offensive choice of costume (can everyone please read this before tomorrow???).
This weekend, Shaun White dressed up as Simple Jack, a mentally disabled character from Tropic Thunder played by Ben Stiller. He's often referred to as a "retard" in the film, something that the Special Olympics flagged when the movie first hit theaters. "I cannot believe a writer could write something like that," global messenger Dustin Plunkett said back in 2008. "It's the not the way that we want to be portrayed. We have feelings. We don't like the word 'retard.' We are people. We're just like any other people out there. We want to be ourselves and not be discriminated against."
The Special Olympics also expressed disappointment in White's costume. "We are truly disappointed that Shaun White, an acclaimed Olympian, would choose this costume which is so offensive and causes so much pain," a representative told TMZ. "Disability is not a joke nor should it be a punchline. We hope that Shaun White and others learn that this just continues stigma, stereotypes and discrimination."
White has since removed the photo of him in costume and issued an apology. "I owe everyone in the Special Olympics community and apology for my poor choice of Halloween costume the other night," he wrote. "It was a last minute decision. It was the wrong one. The Special Olympics were right to call me out on it. They do great work supporting so many tremendous athletes and I am sorry for being insensitive. Lesson learned." 
We hope all celebrities take a page out of Tyra's book and learn something from this!