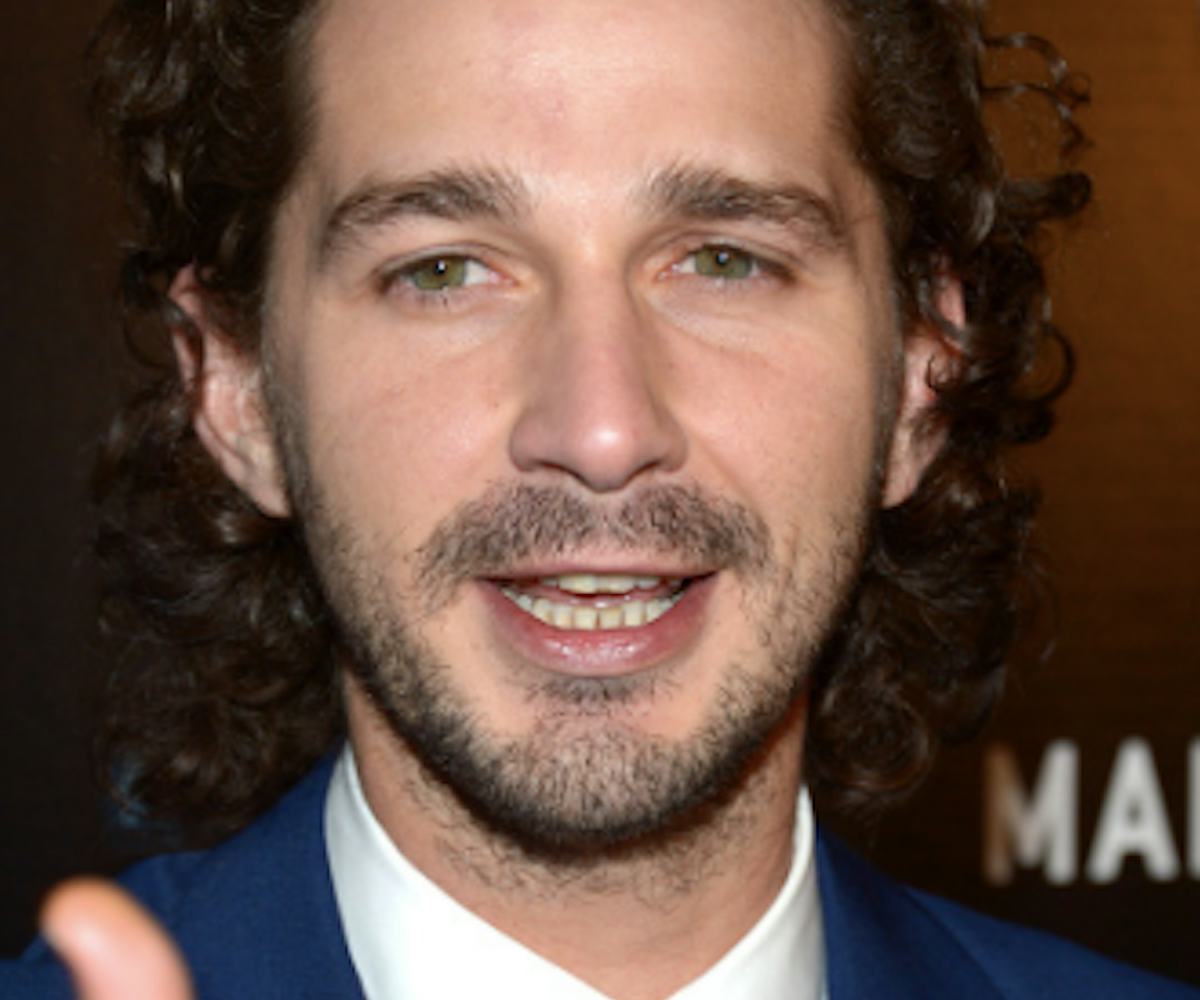 Photo courtesy of Matt Winkelmeyer / Getty images
Shia LaBeouf Was Arrested Outside His Own Art Installation
After a confrontation with a racist troll.
Anyone who saw the explosive confrontation between Shia LaBeouf and an alleged Nazi outside of his anti-Trump installation earlier this week knew that this was only the beginning of this news story. After all, LaBeouf has pledged to leave his single-camera livestream—which is titled "He Will Not Divide Us"—running at New York's Museum of the Moving Image in New York for the entirety of Donald Trump's presidency. And with LaBeouf's very public history of anger management issues, it quickly became clear that he would become the target of racist trolls looking to get under his skin. 
Well, that didn't take long. 
On Thursday, the actor was arrested outside of his installation, after an intense altercation with a neo-Nazi. And yes, the entire incident was caught on livestream. LaBeouf became irate after a man approached the Fury star and said, "Hitler did nothing wrong." After pushing the man aside, LaBeouf walked away, while the man can be heard saying, "Hey, why did he attack me?" When police arrived, LaBeouf was handcuffed and taken away.
"Shia was attacked by a Nazi. Shia got arrested. Nazi got away," read a message from the installation's official Twitter following the incident. The actor's reps have yet to comment.