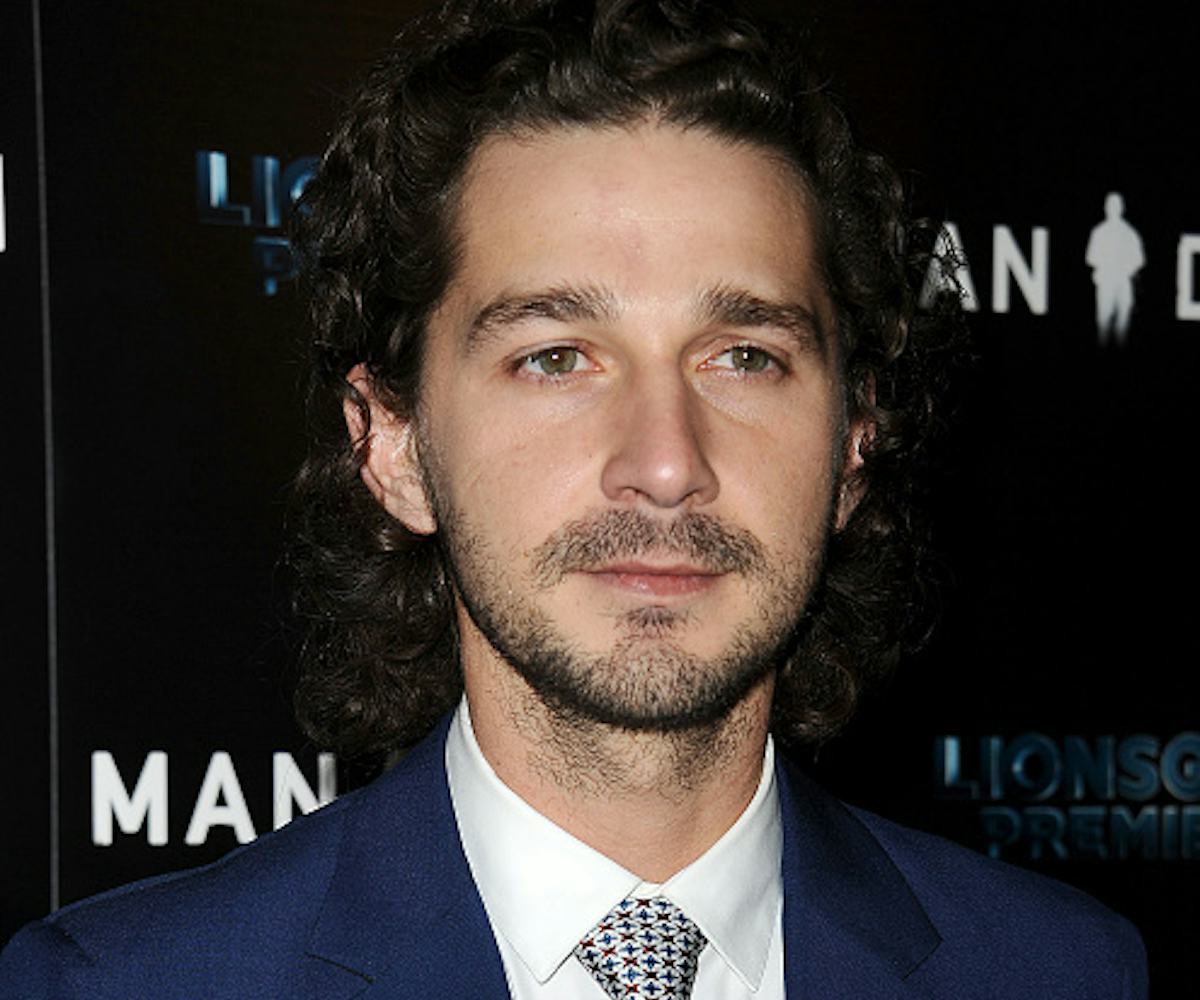 Photo by Jason LaVeris/FilmMagic
Shia LaBeouf Arrested For Public Drunkenness
This isn't his first offense
Shia LaBeouf was arrested early Saturday in Savannah, Georgia, and charged with public drunkenness, disorderly conduct, and obstruction, according to police. The actor was taken into custody around 4am and released later that day after posting a $7,000 bond. He's currently in Savannah filming a movie, The Peanut Butter Falcon, with Dakota Johnson and Bruce Dern.
According to a statement from the Savannah-Chatham Metropolitan Police Department, LaBeouf approached a bystander and a police officer asking for a cigarette. When they didn't give him one, he began to act out, using "profanities and vulgar language." The officer asked him to leave the area, but LaBeouf refused and became aggressive. 
"When the officer attempted to place LaBeouf under arrest, LaBeouf ran to a nearby hotel," the police statement said. "LaBeouf was arrested in the hotel lobby, where his disorderly behavior continued."
This isn't actually the first time a drunken cigarette has gotten LeBeouf arrested. In 2014, he plead guilty to disorderly conduct at a Broadway theater after drunkenly lighting up a cigarette during a performance of the musical Cabaret. He was also arrested for public intoxication in Texas in 2015 and got a DUI in California in 2008. In January this year, he was arrested in New York after fighting with a man at his own art exhibit. But maybe that was art? Is this all art? We hope so.