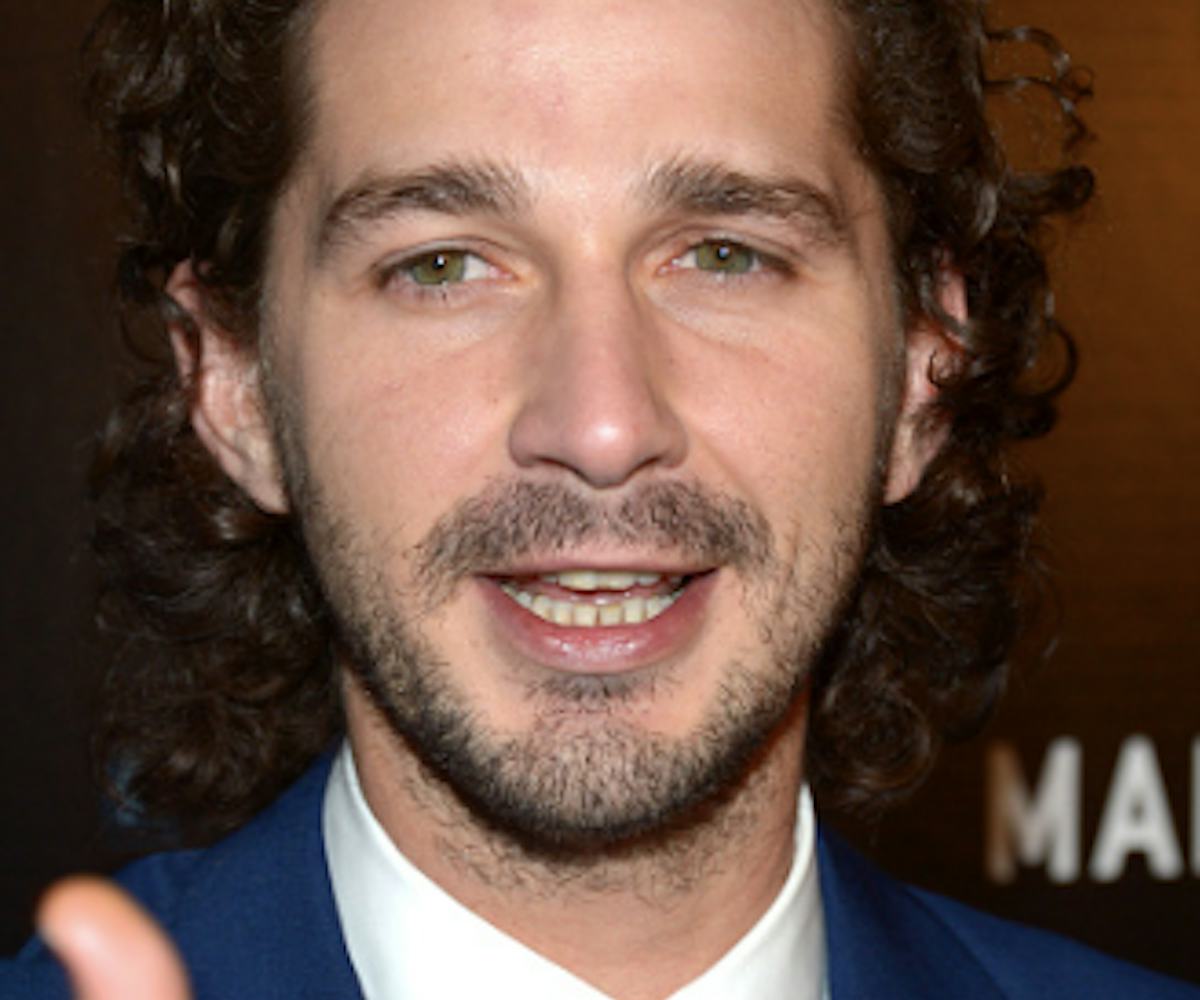 Photo courtesy of Matt Winkelmeyer / Getty images
Watch Shia LaBeouf Confront A Racist At His Anti-Trump Live Stream
It's going to be a long four years at Shia LaBeouf's anti-Trump installation "He Will Not Divide Us," which the actor launched on Inauguration Day outside the Museum of the Moving Image in New York. The project invites people to chant the mantra in front of a single camera that will remain live for the entire duration of Trump's presidency, as a "show of resistance or insistence, opposition or optimism."
So far, it's been a hit among activists, art lovers, and celebrities (Jaden Smith was one of the first people to give it a whirl). But it's also attracted its fair share of trolls, because, well, 2017. But, after seeing the way LaBeouf handled one such troll on Monday, future hecklers might have second thoughts about disrupting the actor's project. 
In a clip posted on the He Will Not Divide Us Twitter page, a young man can be seen circling the crowd while spouting white supremacist decrees at the camera. Once LaBeouf catches wind of his unwanted guest, he becomes totally unhinged in the best way possible, and repeatedly shouts "he will not divide us" in the man's face. Eventually, the man does what anyone confronted with LaBeouf's explosive energy and anger would do: He takes a hike. 
This should serve as a reminder to everyone: Never get in the way of Shia LaBeouf and his art. Especially if you're a white supremacist. Watch the video below.