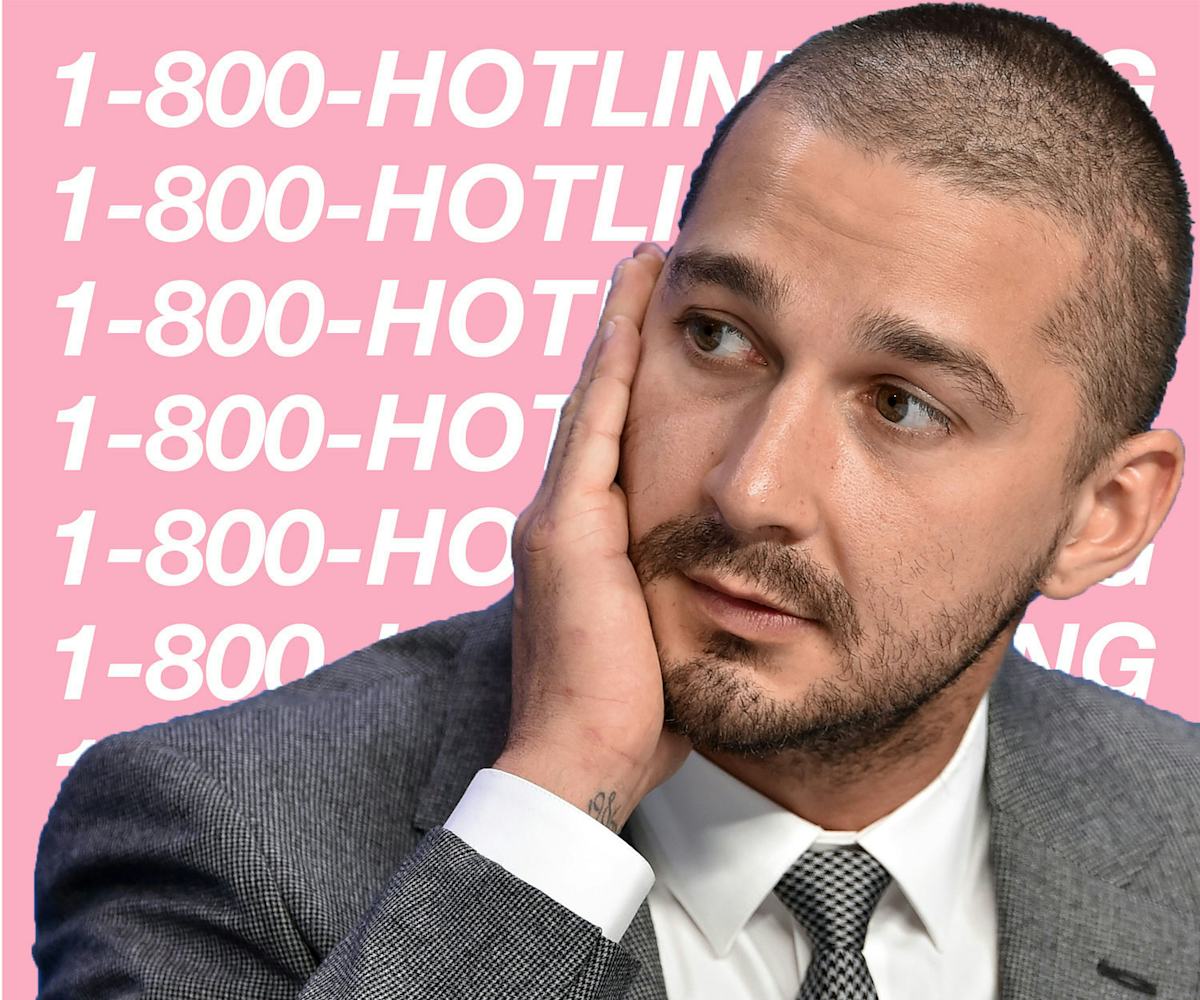 Photo of Shia by Kevin Winter/Getty Images
You Can Now Hotline Bling Shia LaBeouf (Really)
shia wants to touch your soul
You're sitting by the fireplace, a cup of hot tea in hand. Holes is streaming through your television. All of a sudden, you feel an intense need to ring Shia LaBeouf and thank him for his cinematic contribution. The only problem? You don't have his number readily available, and it feels a tad creepy to try and Google the number of a man you've never met, even though you feel an intense, radiowave-facilitated connection to him. But never fear—if you find yourself in this exact situation over the next four days, you can speak to Shia directly. 
The actor has once again teamed up with Nastja Säde Rönkkö and Luke Turner for an interactive performance-art piece, exactly one month after launching his last project, #ALLMYMOVIES. This time around, LaBeouf, Rönkkö, and Turner have taken residency at Liverpool's Foundation for Art and Creative Technology (FACT), where they will sit at a hexagonal table from 11 a.m. to 6 p.m. GMT (that's 6 a.m. to 1 p.m. EST) over the next four days and answer telephone calls and inquiries written on an open Google Doc and attempt to touch your soul, while you attempt to touch theirs. And, as per usual, there's a live broadcast (although unfortunately sans sound), so you can follow along.
The four-day affair will be followed by a group exhibition, Follow, that attempts to explore how mankind receives validation from social media, and how society behaves differently digitally. "If you think I'm doing this stuff for respect," LaBeouf told The Guardian in an interview about his performance art, "it's the strangest strategy ever developed. No, I'm doing this to connect."
You can reach the artists at +44 (0)151 808 0771. Fair warning: If you're expecting a charming hold message, or perhaps an ethereal song to amuse you during your wait, you won't get that. All you'll get is a busy signal. Yeah, we're sighing with you.