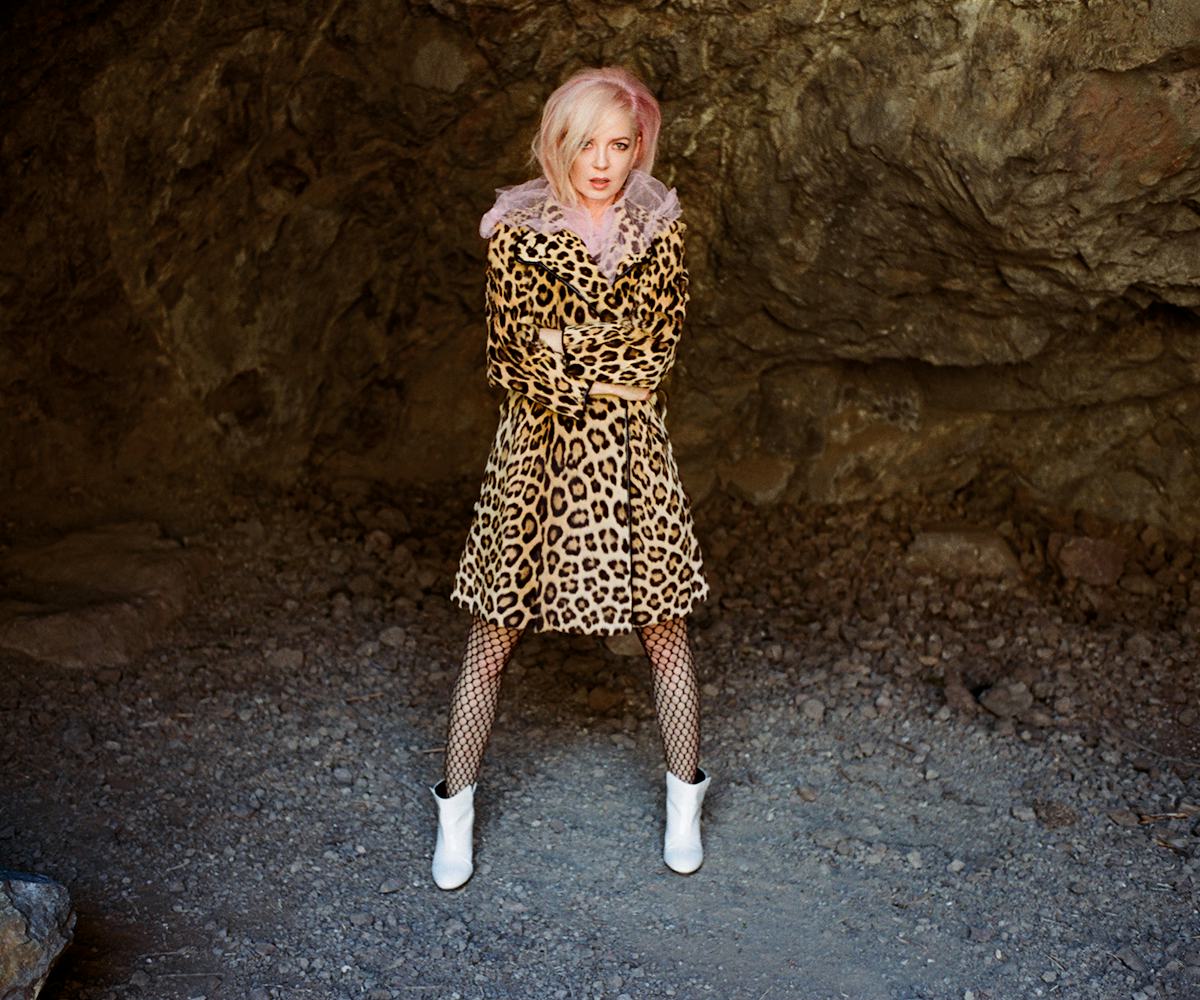 Photographed by Felisha Tolentino. Styled by Marjan Malakpour.
Alt-Rock Goddess Shirley Manson Gave Us Her Pearls of Wisdom
Just in time for Garbage's sixth album release
The following feature appears in the June/July issue of NYLON.
I'm riding through Los Angeles with Garbage frontwoman Shirley Manson, heading north toward Griffith Park for her photo shoot—a location Manson handpicked—specifically, the caves featured in the old Batman TV series. She's wearing a white lace Valentino dress and patent leather white boots, a look that complements her faded pastel pink hair. We park the car and she heads to the opening of the cave, posing for the photographer like a white witch plucked from a dystopian fairy tale. Rocks begin to cascade off the cliff and tumble toward her, to which Manson shouts, "She died for rock 'n' roll!" 
Before I have time to process the magnitude of this moment—sharing space with the woman who basically soundtracked my pre-tween existence, from the Garbage songs featured on Daria, The X-Files, and Goosebumps to a decade of playing Version 2.0 on repeat—I'm sitting next to Manson on a couch inside her L.A. home. Books are stacked from floor to ceiling, bundles of sage rest comfortably on her coffee table. I'm hypnotized by Manson's brilliant takes on everything from contemporary feminism to the inspiration behind Strange Little Birds, Garbage's excellent sixth studio album, out June 10 on Stunvolume, the band's own label. Perhaps the thing I'm most unprepared for is Manson's laugh. It's loud and infectious and follows almost every sentence she utters, serving as a sweet buffer between each pearl of heavy, honest, hard-earned wisdom. She's well aware of her own strength, intelligence, weirdness, darkness, and humor, but she's also aware that she hasn't always been this way. And she knows that that's okay, too.
Click through the gallery to read the rest of the feature.