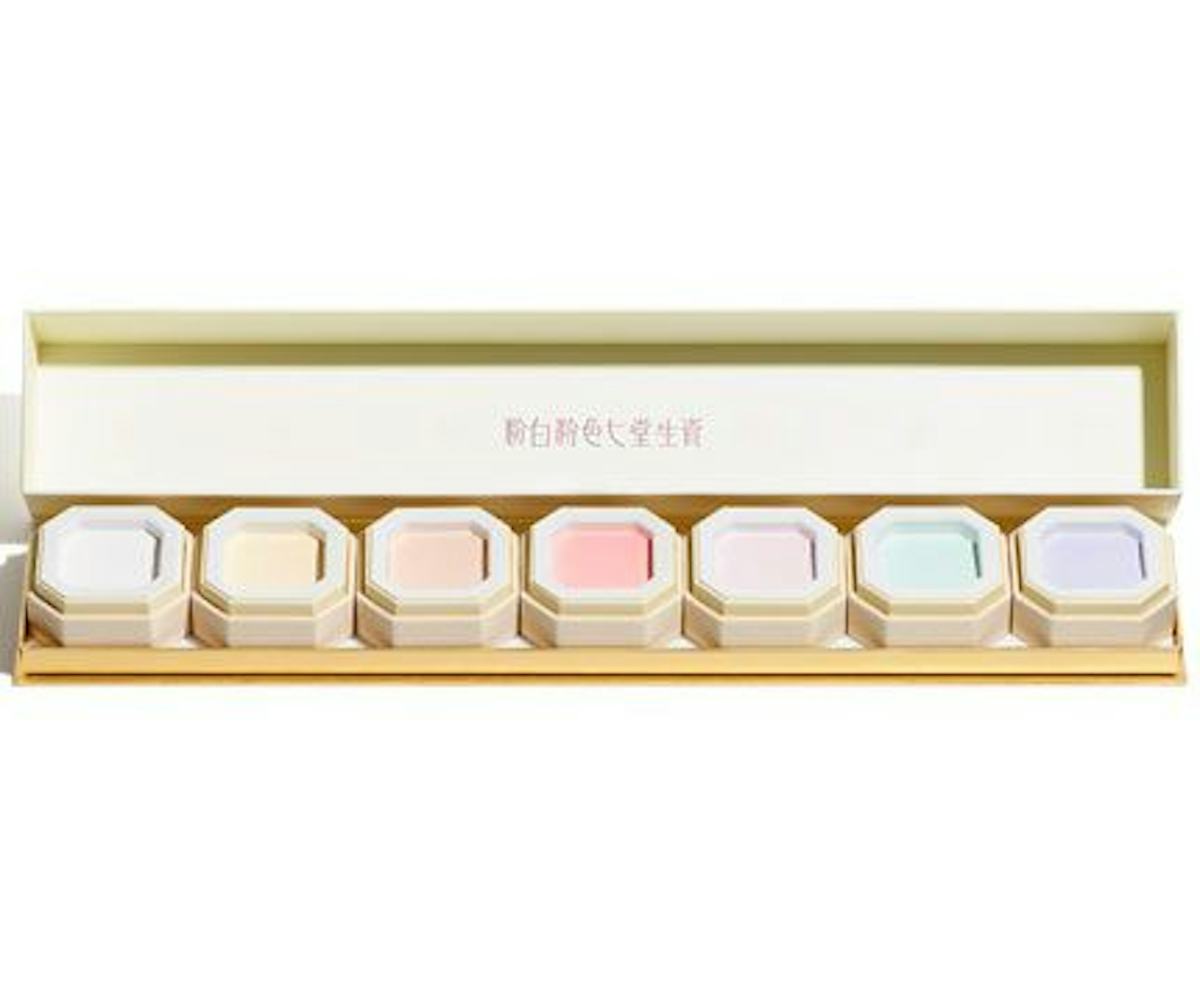 Photo via Shiseido
Thanks To Shiseido, Rainbow Makeup Is Getting A Refresh 100 Years Later
Rainbow makeup has been around for a century!
If you haven't noticed, rainbow makeup is super trendy right now. From rainbow highlighter to rainbow freckles, the multi-colored look has been everywhere this year. Have you ever thought about how the ROYGBIV look became a thing? The answer is probably not what you expected. 
Japanese brand Shiseido actually created its first Rainbow Face Powder back in 1917! Yup, that means rainbow makeup has been around for a century. The palette included seven loose powder colors intended for use as color-correctors. As a tribute to 100 years of rainbow makeup, Shiseido has given the powders a serious upgrade. Each shade can now be found in a jewelry box, which makes it the ideal gift for the holidays. The colors are still the same as they were back when the original Shiseido makeup came out: yellow for brightening, green to rid of redness, rose and peony for your cheeks, lavender to make your skin pop, and beige and white for final touches. To give it an upgrade, the powders now include some modern-day touches, like hydrating hyaluronic acid and a minimally perfect jewelry-like box to keep them all in.
Thanks to Shiseido you can give your skin a special treat this holiday season, and celebrate the history of rainbow makeup.
Shiseido, Limited-Edition 7 Colors Powder Revival Centennial Edition, $200, available at Shiseido.