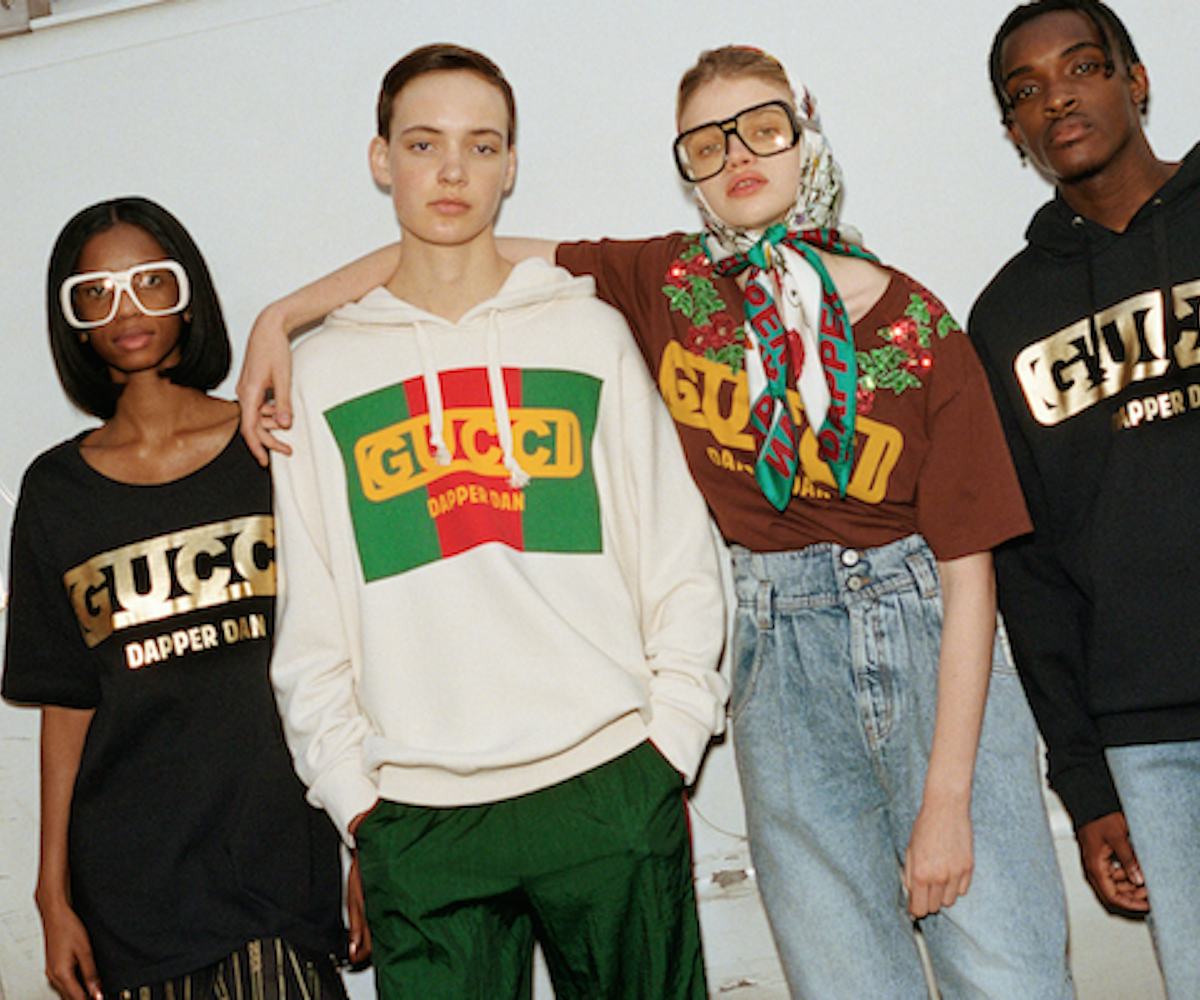 Photo courtesy of Gucci
Dapper Dan x Gucci Collection Is Finally Available To Shop
In stores worldwide and online
Last year, Gucci was accused of copying Harlem-based Dapper Dan. How did the luxury label respond? By choosing to collaborate with the designer who made a name for himself in the '80s by making pieces from unauthorized designer logos before going "underground" for 25 years. Until now, the highly anticipated collection was only available in Gucci's SoHo store in New York, following the release of some of the photos from the campaign photo shoot. Today, the collab becomes available worldwide.
For the shoot, Gucci's creative director Alessandro Michele went to the streets of Harlem to capture the collection's luxury and over-the-top '80s and '90s aesthetic. Combining revamped versions of Dapper Dan's classics worn by notable artists and stars such as Salt-N-Pepa, Floyd Mayweather, and LL Cool J with classic Gucci logos and styles, the line features luscious velour tracksuits, leather sneakers, bombers, bulky gold chains, and more.
The collection, described by the brand as a "Guccified version of the original Dapper Dan aesthetic," is an ode to contemporary music production and reflects the "synergy between the magpie design philosophies" of Michele and Dapper Dan, Gucci said in a press release.
Check out more photos from the shoot, below, and shop the full collection, that starts at $100, on Gucci.com and in select flagship stores worldwide.