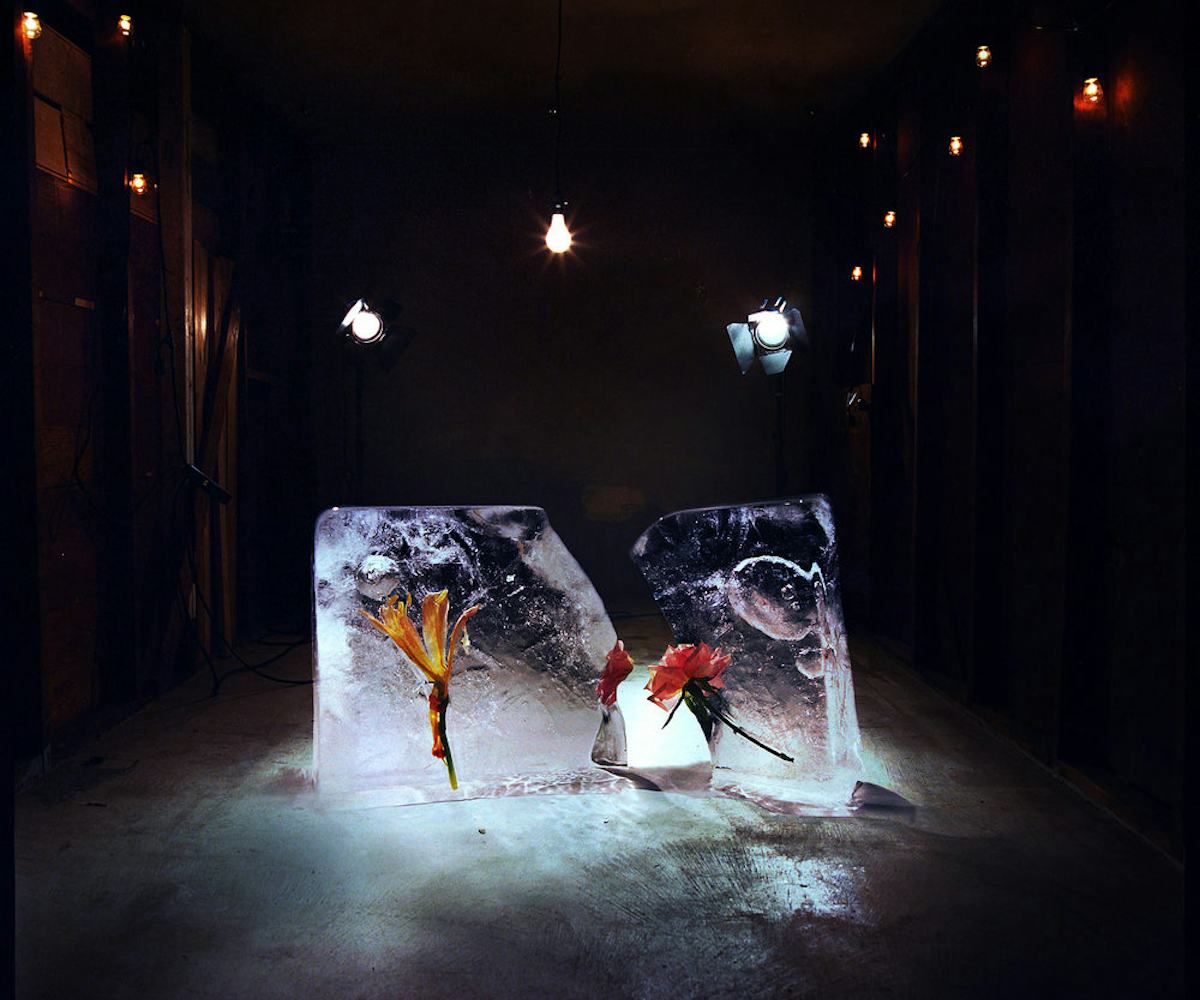 Shy Girls Peels Back All The Layers On His 'Salt' Album
Before you even listen to Shy Girls, you'll be drawn in by the name alone. But as soon as Dan Vidmar hits you with those soft falsettos, it's all over. Since he first emerged on the scene in 2011, the Portland-based singer-songwriter and producer has shifted the R&B landscape. Shy Girls falls in line with ambient-driven, emotional PBR&B tunes like that of How To Dress Well, HONNE, and Rhye.
After releasing a string of EPs (Sex in the City and Timeshare), Shy Girls started collaborating with other artists. In 2013, he was the featured vocalist on Cyril Hahn's single "Perfect Form." For his 2015 mixtape 4WZ, Shy Girls worked with more genre-bending talents like Junglepussy, Rome Fortune, and Tei Shi. 
Shy Girls' newly released album Salt marks the artist's first official full-length record. Vidmar describes the 10 tracks as "soul-searching" and "otherworldly." The album is soaking with smooth and sophisticated power ballads supported by a resilient force of production.
Salt is out now on Hit City U.S.A. Get to know more about the story behind the record in the breakdown, below.
"Intro"
To me, this album has a tone to it, and I wanted to set that tone right away with this intro. The piano for this was born out of an impromptu recording session with my good friend and synth player, Akila Fields. I hit record and asked him to paint a prequel to the next song, "You Like The Pain Too."
"You Like The Pain Too"
Every romance needs fuel, and sometimes that fuel comes in the form of conflict, especially in a dying relationship. "It's the only thing we do to keep the blood on our wounds" is referring to the pain we cause each other in order to feel like we are hurting for—and not healing away from—one another.
"Watercolor Dreams"
As a teenager, I was obsessed with the guitar. I listened to so much Led Zeppelin and Pink Floyd and all of that. I wanted to bring some of that back on this album, and this song began as a pure riff. I played the drums myself at the studio and then low-passed the bejesus out of them. The song is about someone painting you to be something they need and not something you are.
"Trivial Motion"
A lot of this album focuses on the elasticity of time and growth and decay. This song begins with "there is no time," and later on the album, you hear me recite "there is only time." In a sense, we can choose to see both of these statements as universal truths. I exist in a landscape of space and time so vast that I am essentially trivial. But also, there is a beauty in that as well, which I try to explore on songs like "Time" and "Why I Love" and "Collecting."
"Why I Love"
To paraphrase Slavoj Žižek, love is a mistake, but a mistake that we all make in order to disrupt the balance of the void. In the face of nothingness, we have to choose to participate in something and love is maybe the most immediate and visceral thing we have that isn't an immediate survival mechanism. I also must admit, something about this song pays homage to "Wicked Games" by Chris Isaak. That was not intentional, but maybe subconscious.
"Say You Will"
This song has always stuck out to friends as a favorite. It uses many traditional pop elements but throws in fingerpicked guitar and a dusty hi-hat loop and a dark, warm mix. Ultimately the song is maybe more about my unwillingness to forgive than it is about an unreliable lover.
"What If I Can"
I demoed this song in at least four different versions. I had the lyrics and the melody and kept reproducing the track until it finally came together. The polyrhythmic woodwind outro is one of my favorite parts of the album, as performed by Noah Bernstein.
"Time (Hell Won't Wait For Us)"
This song was written mostly away from a computer or musical instrument. It actually came partially from a voice memo recorded during a backpacking trip. And like "Trivial Motion," there is a nihilistic bend to it. But I wanted to set the song to a chord progression that was almost hopeful so as to imply that there is beauty in the absurd.
"Collecting"
The piano for this song came from the same recording session as the intro track, so this feels like the other bookend. The lyrics were very stream of consciousness. I hit record and let them come to me. I have a bad habit of putting my favorite songs at the very end of releases, but this is absolutely one of my favs on the album.