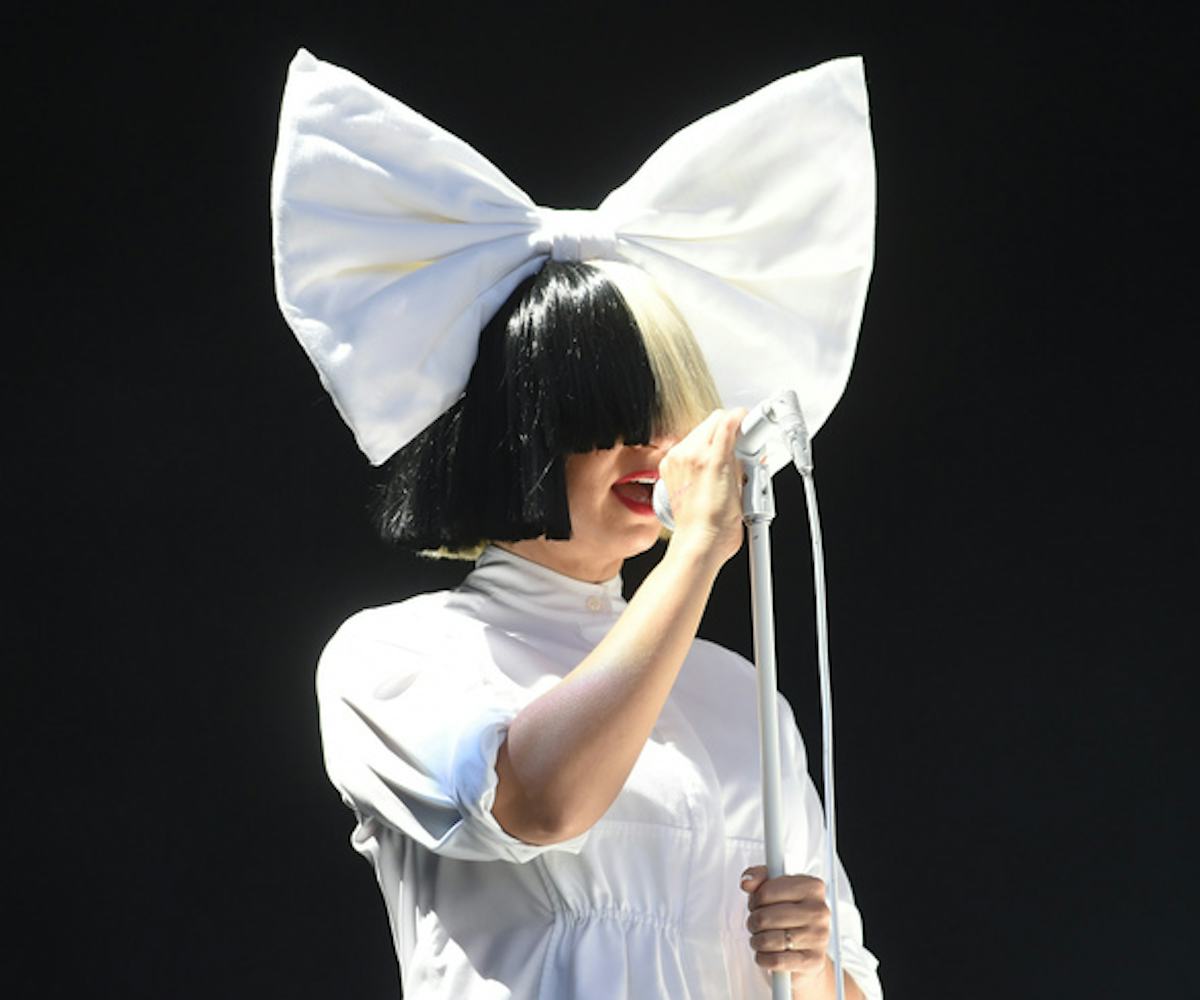 Photo BY Stuart C. Wilson/ Getty Images.
Sia Will Be The Best Thing About Christmas This Year
The singer is coming out with a holiday album
When artists come out with Christmas albums, it usually means something's up—they've hit a wall creatively, they're not doing so well with sales, they're going through a mid-career crisis. Also, save for Sufjan Stevens' Songs For Christmas, the albums all very similar in song selection, bell usage, and tone. But Sia just announced that she's joining the holiday music gang, and that gives us faith for a musical holiday miracle.
A press release announcing the news says that the record will include a collection "of original holiday songs written by Sia and Greg Kurstin." Outside of Sia, Kurstin has worked with the likes of Adele, Kelly Clarkson, and Kendrick Lamar in the past.
On top of this new album, Sia is also in the process of directing her first feature film. And, she's found a new recording home with Atlantic Records. "Sia is a once-in-a-generation artist. Her extraordinary gifts as a singer and songwriter, her revolutionary approach to the art of performing, her groundbreaking videos—everything she does comes from a deep wellspring of inspiration and imagination," Craig Kallman, Atlantic Records chairman and CEO, said in a statement. "Sia is that rare artist who has formed her own singular, boundless musical universe." Which is why news of a holiday record from the singer excites rather than worries us.
It should be released "later this year."