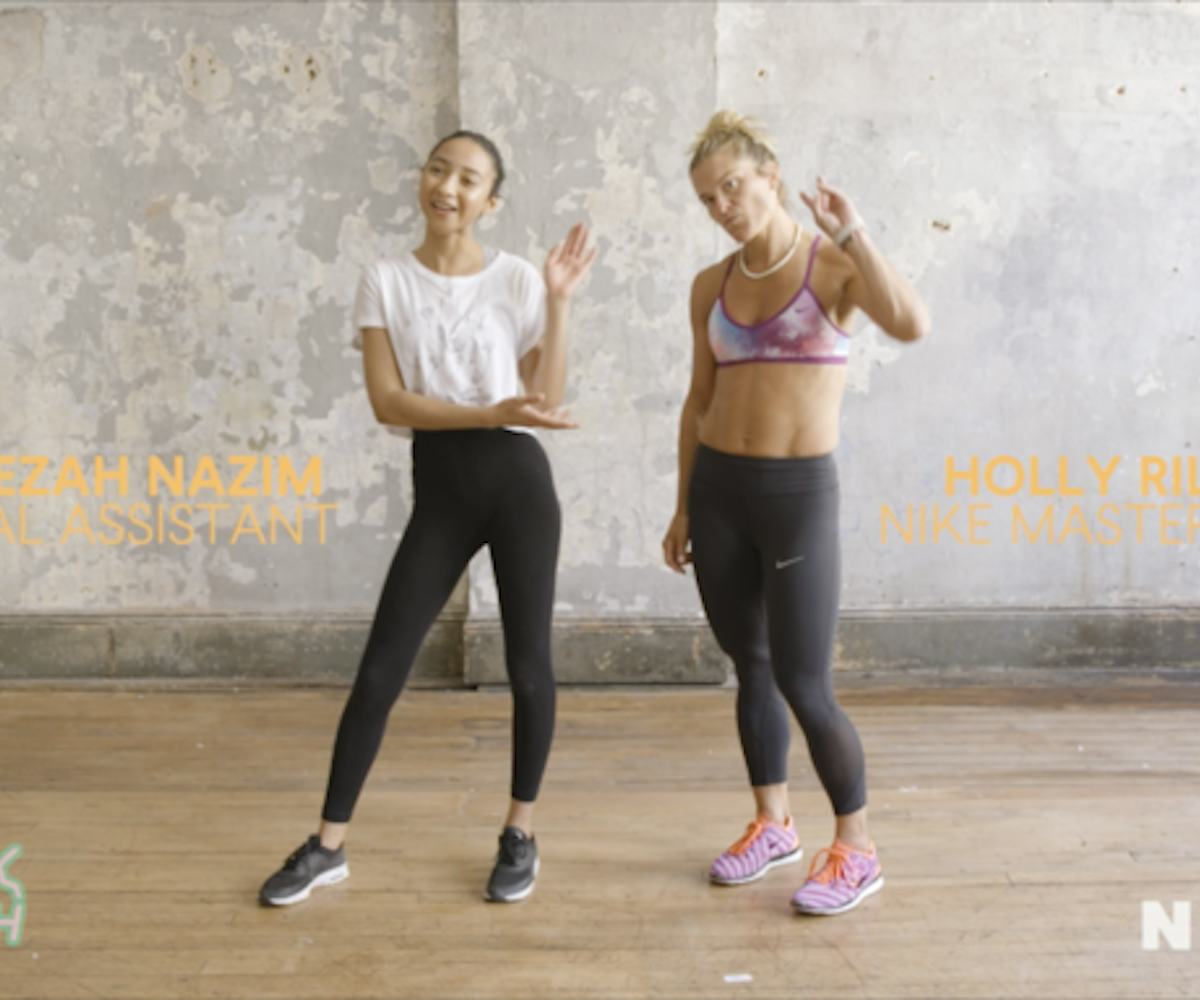 Hack Month: Three Easy Equipment-Free Exercises To Get You Off Your Butt
Equipment free = excuse free
Welcome to Hack Month, a series of helpful tips and videos on how to make your lives easier throughout the month! This August, we're bringing you editor and expert-approved tips on how to improve all areas of your daily lives, including beauty, fashion, money, and more!
I was never an active kid. Growing up, I would watch my brother and sister play basketball with the neighbors on our small suburban block, while I opted to stay indoors to peruse the internet for new music and good books. And while I've been lucky enough to make a career out of, well, perusing the internet for new music and good books, I've recently started to feel how my lifelong lazy habits were taking a toll on both my body and my energy. Doing a lot of walking in NYC means nothing if I can't climb more than four small flights of stairs or do a few sit-ups without feeling winded and exhausted. 
By following three simple workouts, curated by Nike Master trainer Holly Rilinger, I was able to get one step closer to a healthier me. And if you think you can excuse your way out of this one, think again—because all you need for these moves is your body and sturdy ground. Together, we modified two basic exercises—push-ups and squats—and one creative cardio move, into a realistic regimen that anyone can do anywhere, at any time. 
Get moving with us, above.  
Credits:
Produced by Ren Potts
Shot by Daniel Huskey
Sound by Drew Joy
Edited by Maddy Talias
Music - "ES_Lights Out Work Out 3" - Niklas Ahlström via Epidemic Sound