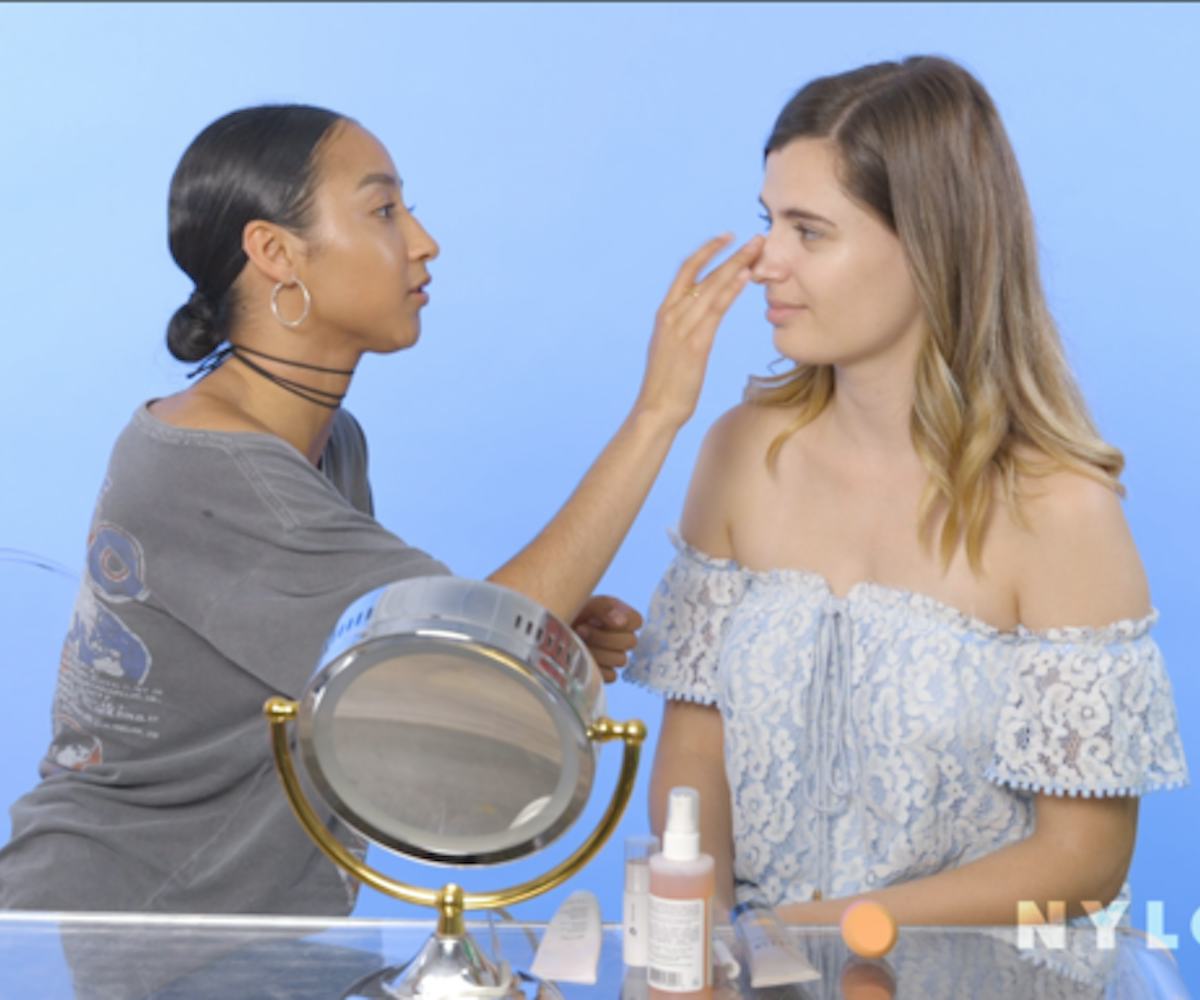 Hack Month: Create A Dewy Look In 5 Minutes
Glazed doughnut glam 4 eva
Welcome to Hack Month, a series of helpful tips and videos on how to make your lives easier throughout the month! This August, we're bringing you editor- and expert-approved tips on how to improve all areas of your daily lives, including beauty, fashion, money, and more!
Discovering an everyday makeup routine that works for me has been a challenge. Doing a full face of makeup usually took too much time, and recreating a YouTube or Instagram tutorial always proved to be too difficult for me to follow. But in these past few years, I've learned to hone in on a few effective techniques, in order to attain a fresh look in under five minutes. And now, I'm lending my tips to you, our dedicated viewers, so you, too, can achieve a quick and easy beauty look that's perfect in any casual setting. It's especially good on days that you need to be out of your house in just a few minutes.
Watch the video, above, to see how I recreate my daily dewy look with the help of NYLON assistant editor, Austen Tosone, and a few of my favorite products. 
Credits:
Produced by: Ren Potts
Directed and shot by: Maddy Talias
Edited by: Tina Vaden