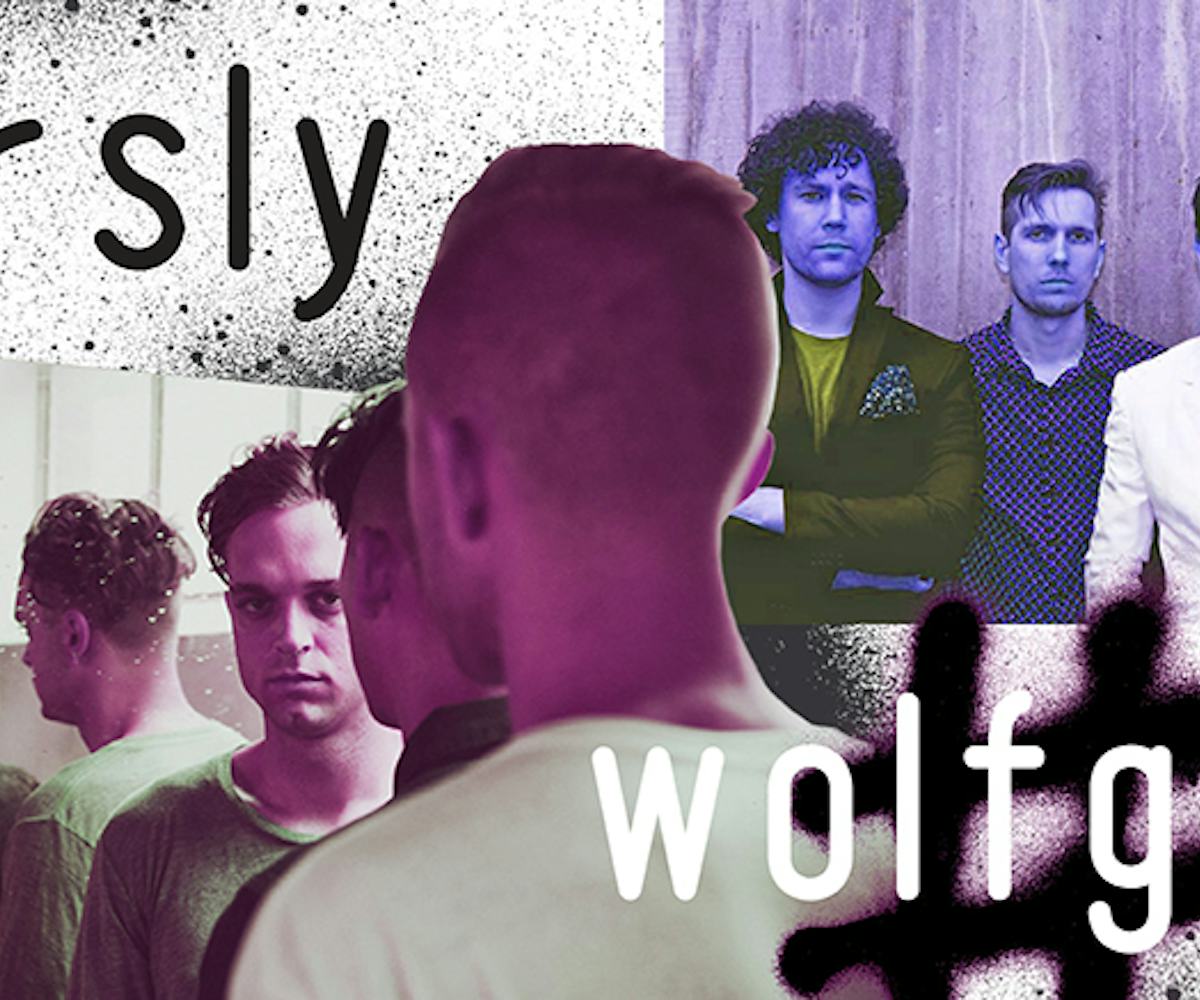 art by james kim
video premieres: wolf gang + sir sly
because two anthems are better than one.
It's Thursday morning, which means you're most likly A.) Dead tired B.) Over this week C.) Already mentally in weekend mode or D.) All of the above.
Luckily, we've got the solution to your weekend anticipation blahs, and it comes courtesy of two of our favorite bands. LA trio Sir Sly are joining fellow Cherrytree Records artist Wolf Gang on tour this fall, and to celebrate, both groups are dropping a pair of videos.
First up, Wolf Gang. We're already obsessed with the London outfit's brand of soaring dream-pop, and the video for "Lay Your Love Down" will take your morning to the next seriously gorgeous level. The song is the latest track off Wolf Gang's sophomore LP Alveron, and if the clip is any indication, this album is going to be jam packed with shimmery sing-alongs.
But just in case you need an extra kick, grab your coffee and scroll down for Sir Sly. As anyone who's already heard the guys' prior hits like "Gold" know, these dudes somehow manage to straddle the line between mellow indie rock and danceable energy— and there's no better representation of this than their new single "You Haunt Me."
Packed with guitar-driven melodies, an ear wormy chorus, and super slick production, the irresistable jam is the title track off their seriously catchy debut album (out Tuesday). While the song is already guaranteed to drag you out of bed, the video takes things one step further thanks to gorgeous cinematic visuals interspersed with performance shots.
So what are you waiting for? Get out of bed and press play on our exclusive Wolf Gang and Sir Sly premieres here…then, if you really want to get your Thursday soundtrack on lock, stream Sir Sly's LP in its entirety below.