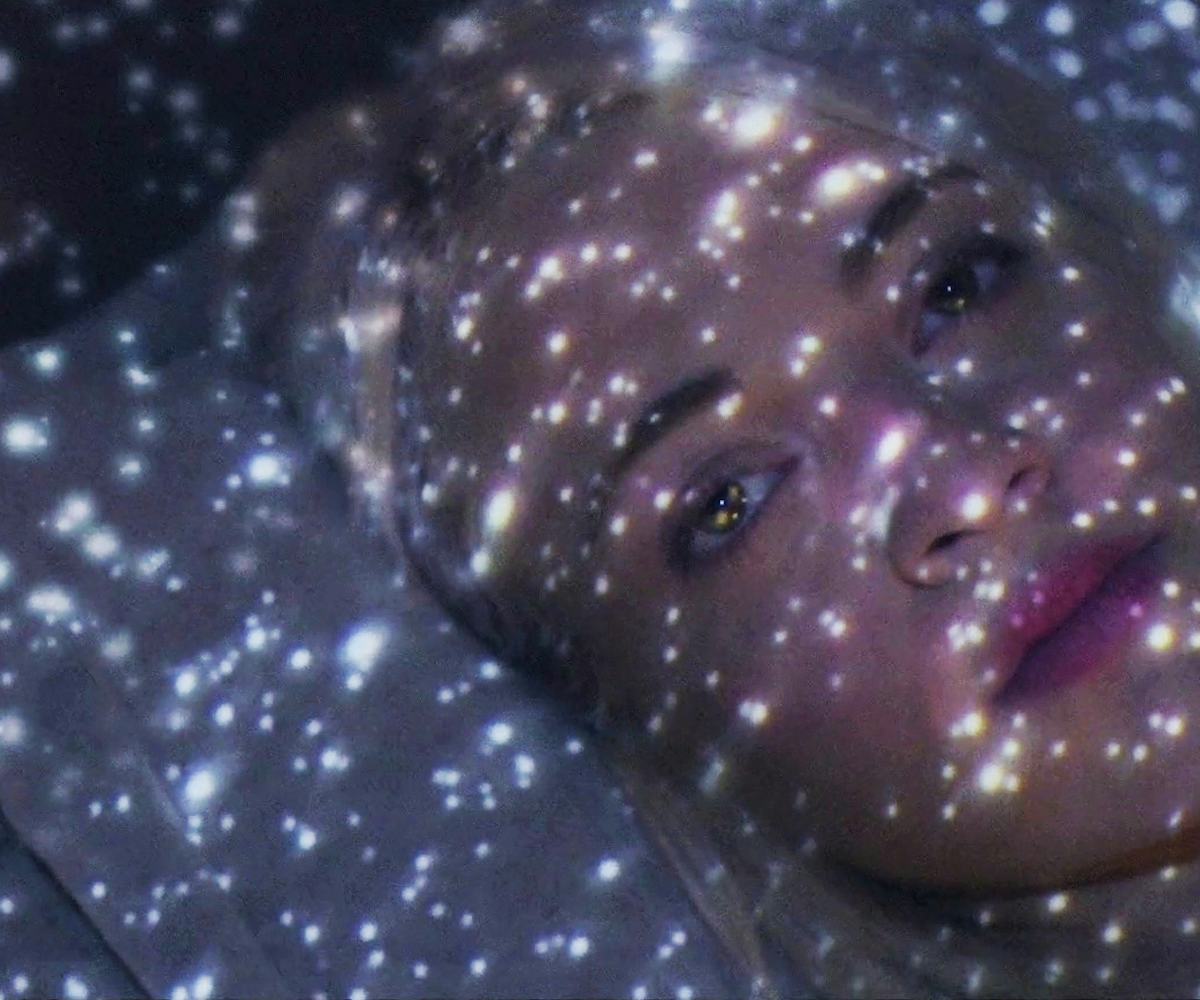 Photo by Sivan Levy & Dan Robert Lahiani
Sivan Levy's New Video Is An Excuse To Take Time For Yourself
Stuck between reality and distance
Sivan Levy's new music video combines her three passions into one: music, acting, and film. Having co-directed the video for "Stand Still" with friend Dan Robert Lahiani, Levy gives herself room to explore the song's themes of love, loneliness, distance, and the way the mind works to fill the space between you and your partner. 
"'Stand Still' is a music piece which depicts the passage from daily routine to a dreamed up getaway," she tells us. "[It] expresses the path of a couple subsisting long distance relationship through computers. The absence of physical contact in their routine nourishes their fantasies and the illusionary world they spontaneously tip over." The video, which she calls a "visual escape," does well to bring the narrative to life. It's dreamy but heavy; there is no whimsy here, just haunting portraits of longing and tenderness. 
Levy is gearing up to release her debut album How Happy I Was When You Left Me, with "Stand Still" being its first single. Expect more wonderland visuals to be paired with richly textured songs of yearning, coupling, and everything in between—basically, the type of music to play in your safe, quiet space of solitude, wherever that may be.