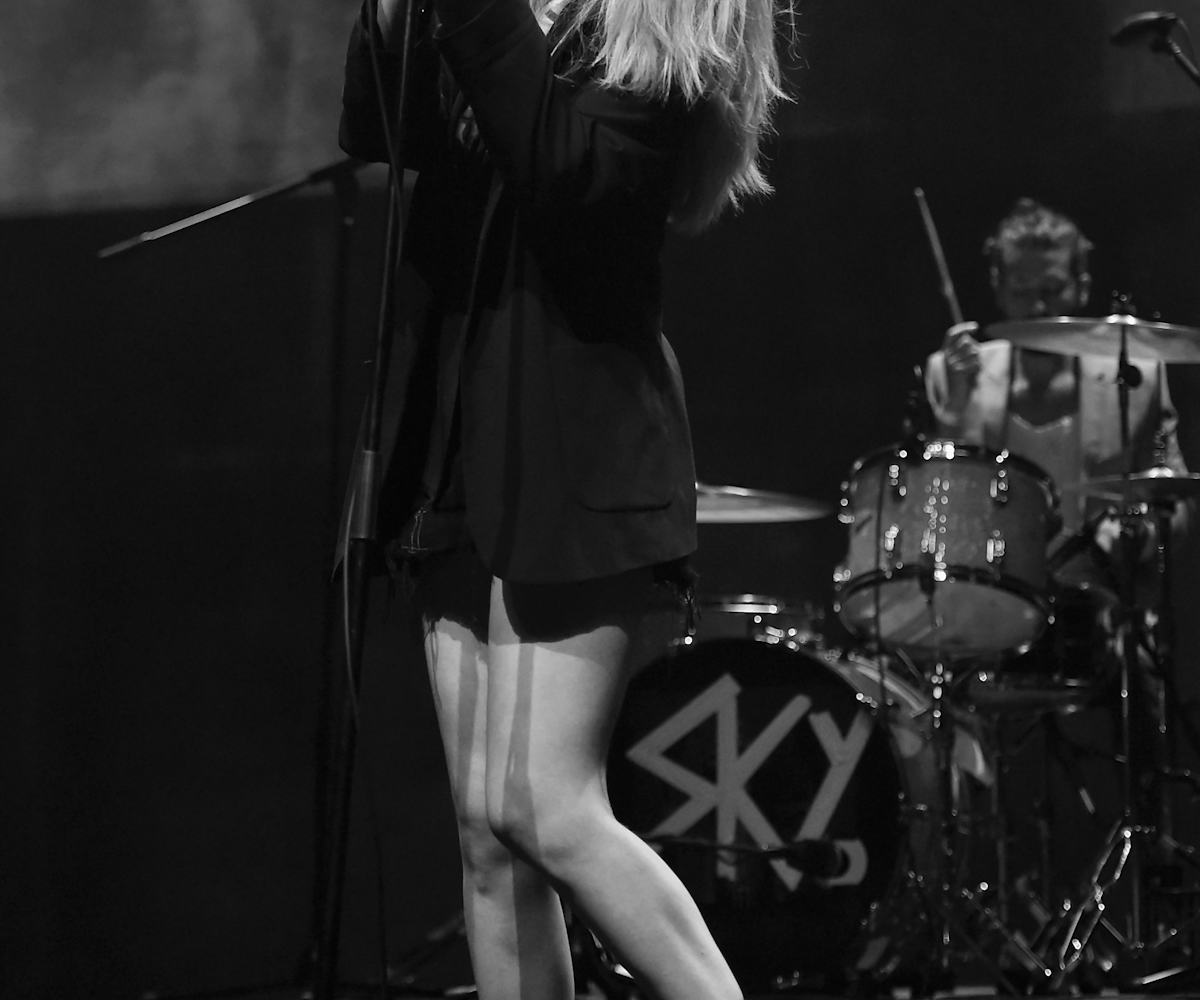 Photo by Alberto E. Rodriguez / Getty Images
At Long Last, Sky Ferreira Reveals Some New Music
The album, titled "Masochism," is coming this summer
It's been almost four years since Sky Ferreira released her first studio album, Night Time, My Time. We haven't heard too much from her since then, but after years of relative quiet, she's finally back. Yesterday, Sky started teasing new music, which seems to be off her upcoming LP, titled Masochism, on social media.
Here's what she shared:
It's not exactly clear what (if any) of these small samples will actually make their way on to the album. Not too much else is known about Ferreira's new project either, although she did talk briefly about it in an interview with Dazed Digital last year. "The way I look at it, it's about going from one thing to another," she said. "I've learned a lot about myself and my own self-value. Before, in order to feel good about anything there had to be some kind of struggle, a painful way to get to it, otherwise I felt I didn't really deserve it. Which is a really fucked up way of thinking."
"I became a bit of a masochist in every single way—for a while it was like, 'If it doesn't hurt, then it's not real.' That is honestly how I felt. I'm still in the thick of everything changing, but change, like, sucks! It's good in the long run, but it's fucking weird and uncomfortable. When I feel like I've reached the point where I'm somewhat comfortable with it, that's when the album ends."
Sky will also be making an appearance (amongst 216 other actors) in the upcoming Twin Peaks reboot. Back in October of last year, she performed one of the show's most haunting songs, "Falling," alongside the dreamy tune's original singer, Julee Cruise.
The tracks on Masochism will feature input from Ariel Rechtshaid and Justin Raisen, who helped create Night Time, My Time, along with Mike Dean (perhaps best known for his work on Beyoncé's "Love Drought"), Rahki (who has worked with Kendrick Lamar), and Charles and Primal Scream. Sky has previously said that the new songs will sound "more like The Knife or Fever Ray in terms of the production." 
Masochism doesn't have an official release date quite yet, but the new LP is expected out sometime this summer.