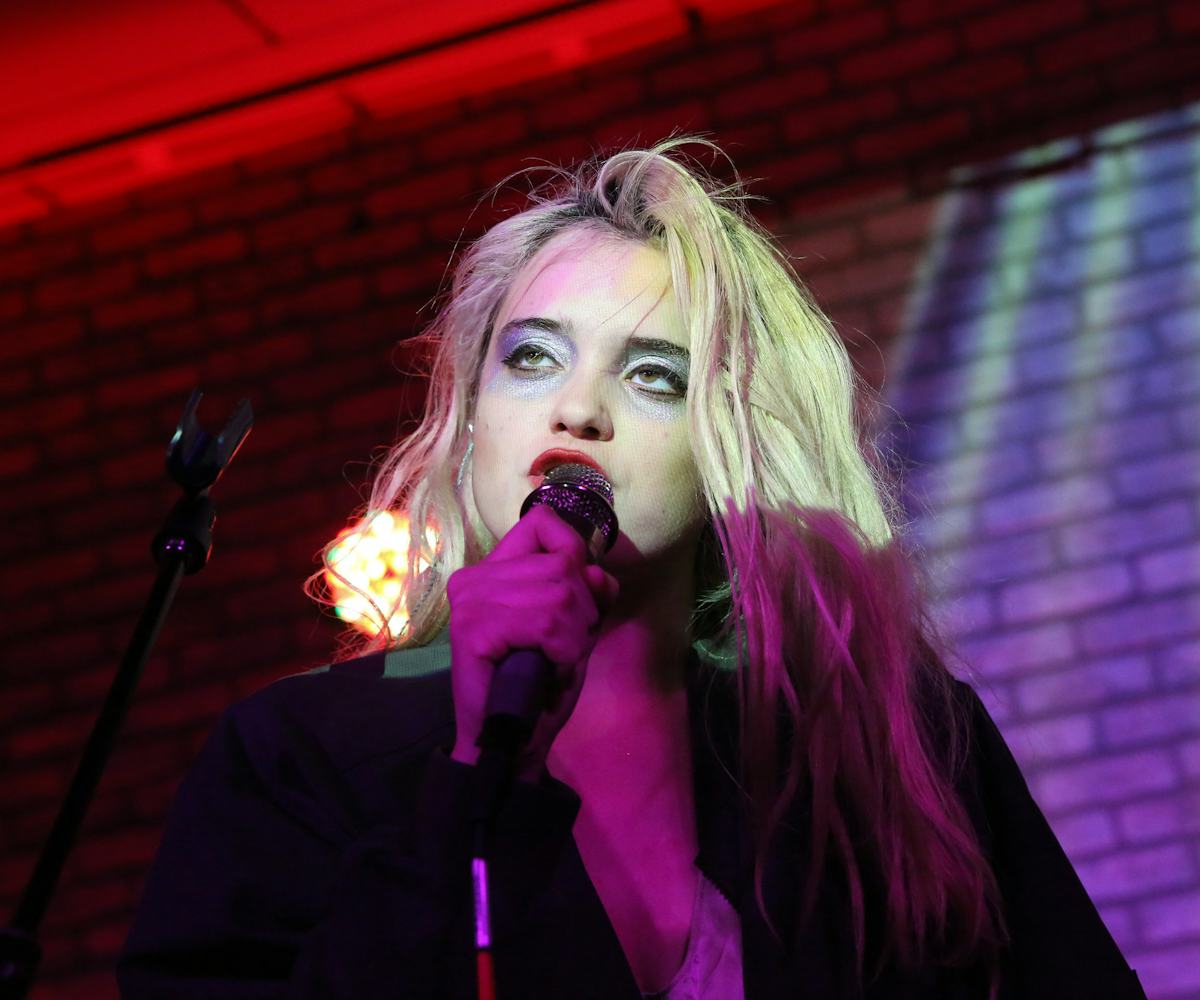 Photo By Rob Kim/ Getty Images.
Sky Ferreira Explains Why It's Taken Her So Long To Release New Music
"I was genuinely stuck at the mercy of other people before"
Two months ago, we posed this very pressing question on our site: Where in the world is Sky Ferreira? She hasn't put out any new music on her own since 2013, and instead, has been appearing on the reboot of Twin Peaks. Fans have grown impatient, particularly with Ferreira's silence on the matter (even though she's pointed to issues with her label as a factor). Now, she's sharing in slightly more detail what's been taking her so long.
"I was genuinely stuck at the mercy of other people before (for almost years at this point)," the singer wrote on Instagram. "No matter how hard I tried, it was beyond me. I couldn't say anything because of the possibility that it would make things worse…It has been genuine tasking on my soul & so frustrating. I stuck to my guns & that makes the process a lot longer than you would expect it to."
Thankfully, she goes on to explain, those in her way are now gone "& those problems are being fixed." She continues, "I'm starting to be in a good place creatively/overall & I'm very excited to put out new stuff." Ferreira goes on to say that she didn't want to put out music that's just going to meet "the bare minimum for some." Though music is subjective, and people are going to like what they like and hate what they hate. Regardless, she assures fans, "I can promise that anything I put out myself is & will be whole hearted & 100000000 dedication."
She didn't throw out an exact date, but she plans on "making something and putting out something soon." That's good enough for us.