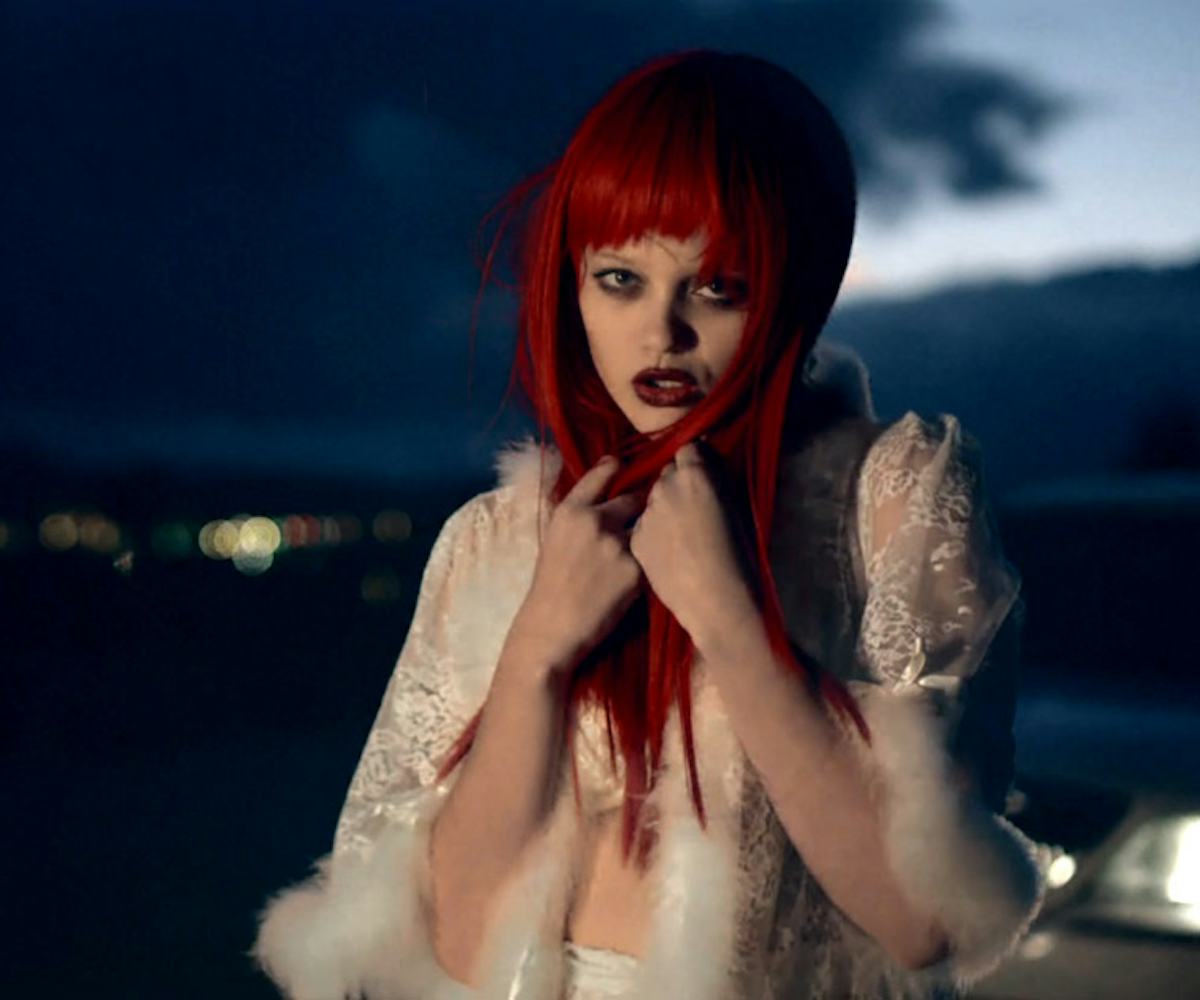 music video: sky ferreira
the "night time, my time" video is sky time all the time.
Sky Ferreira's new album Night Time, My Time has been filled with buzz-worthy news, from her nude album cover to her tour with Icona Pop and Miley Cyrus. But the latest Ferreira news might be the best news yet because it's that the video for the record's title track, "Night Time, My Time," is finally here. And it's awesome. Watch the whole video, directed by Grant Singer and Michael Stine below. Here's what we love about the it, agree or disagree? Tell us on Twitter and Facebook!
1. An Epic Sports Car Bed: Just like the second greatest episode of MTV Cribs, Ferreira's video features a sports car with a mattress inside. (And for those not up to date on early '00s MTV Cribs episodes, the second greatest episode is the one where Missy Elliott shows off her Ferrari bed with a sneaker rack in the trunk, the first greatest episode is the one where Mariah Carey gets in the hot tub. Duh.)
2. Ferreira's Wigs: She varies between and Uma Thurman in Pulp Fiction black bob to an electric red long wig with bang, proving that she can have any hairstyle under the sun and still look awesome. 
3. Some Covertable Meadham Kirchoff-esque Outfits: As if we didn't already want everything from Topshop's Meadham Kirchoff collaboration line already, Ferreira's baby doll dresses and platform Mary Jane pumps are getting us in the spend-y mood.