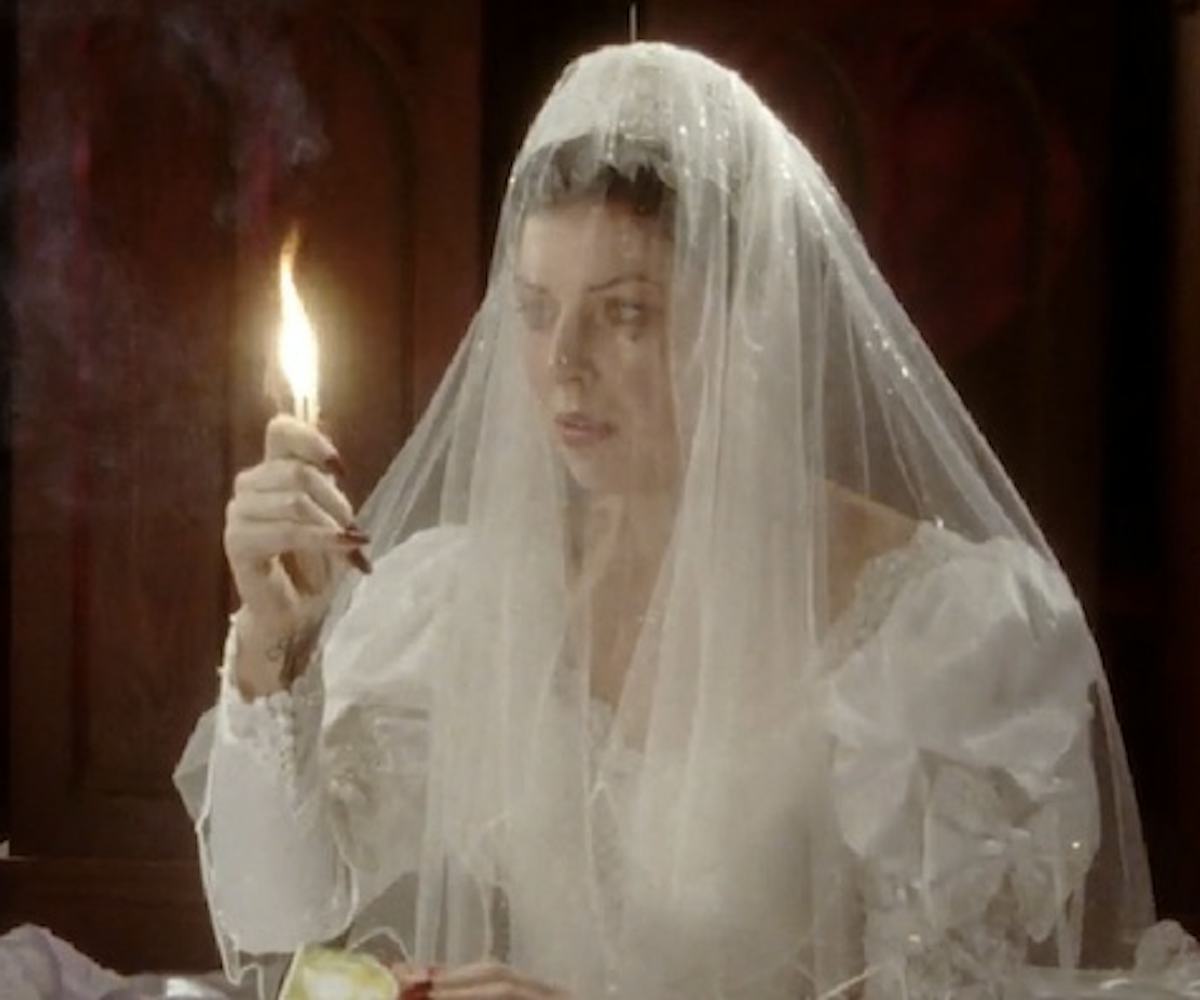 In Sleigh Bells' "I Can Only Stare" Video, Three Women Take Control Of Their Fate
Next month, Brooklyn duo Sleigh Bells will release their fourth studio album, Jessica Rabbit. The album's first single, "I Can Only Stare," released earlier this month, saw band members Derek Miller and Alexis Krauss sliding more into melodic pop and farther away from the crushing guitar anthems that have characterized their earlier work. But the song's video, which hit the web this morning via Dazed, is some of the darkest material Miller and Krauss have released.
Krauss says the video tells the story of "three doomed women," and she's not kidding. (She should know since she plays all three.) By the end of the artful clip, one of them is walking into a stormy ocean, one of them is inhaling carbon monoxide in her car, and the other, clad in a wedding dress, is about to light herself on fire. The video was co-directed by filmmaker Alex Ross Perry, whose psychological thriller Queen of the Earth was one of Miller's favorite movies last year. Miller, who directed the video alongside Perry, reached out to him on Instagram. "There's a tense, ominous quality to it which I hoped he would bring to the video. He did," Miller told Dazed.
Surprisingly, this was the first time anyone has asked Perry to direct anything. "(They) made me feel like an equal partner whose ideas pushed the concept to places no other director might have pursued," Perry said.
Watch the video below.