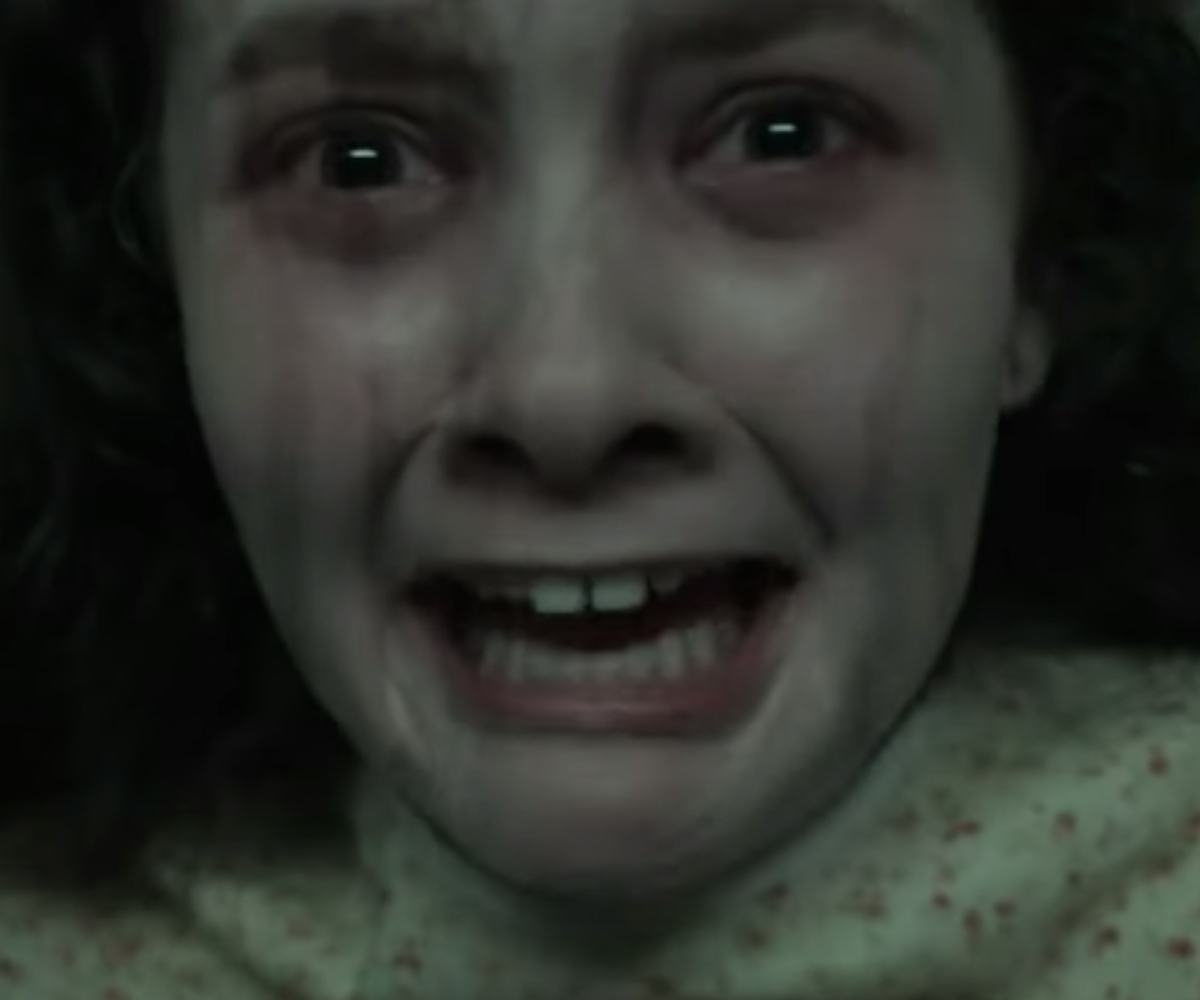 Screenshot Via YouTube.
A Bloodcurdling Trailer For The Controversial 'Slender Man' Movie Is Here
Well, I am not sleeping after this
A new trailer for the forthcoming Slender Man feature film is here—and it's bone-chillingly creepy.
Based on the meme that morphed into a modern-day horror story, Slender Man follows four high school girls as they attempt to disprove the existence of Slenderman—that is until one of them mysteriously disappears. Written by David Burke and Slenderman's supposed creator Victor Surge (aka Eric Knudsen), the Sylvain White-directed film appears to promise a ton of jump scares, dark corners, and psychological turmoil from its trailer.
However, Slender Man has not come without controversy. Bill Weier, the father of Anissa Weier—the then-12-year-old who stabbed another girl 19 times with her friend to allegedly please Slender Man—previously slammed the movie as "absurd" and "extremely distasteful."
"It's popularizing a tragedy, is what it's doing. I'm not surprised, but in my opinion it's extremely distasteful," Weier told the Associated Press, per The Guardian. "All we're doing is extending the pain all three of these families have gone through."
The film, which was originally slated to premiere earlier this year, will finally make its theater debut on August 10. Watch the trailer at your own risk, below.