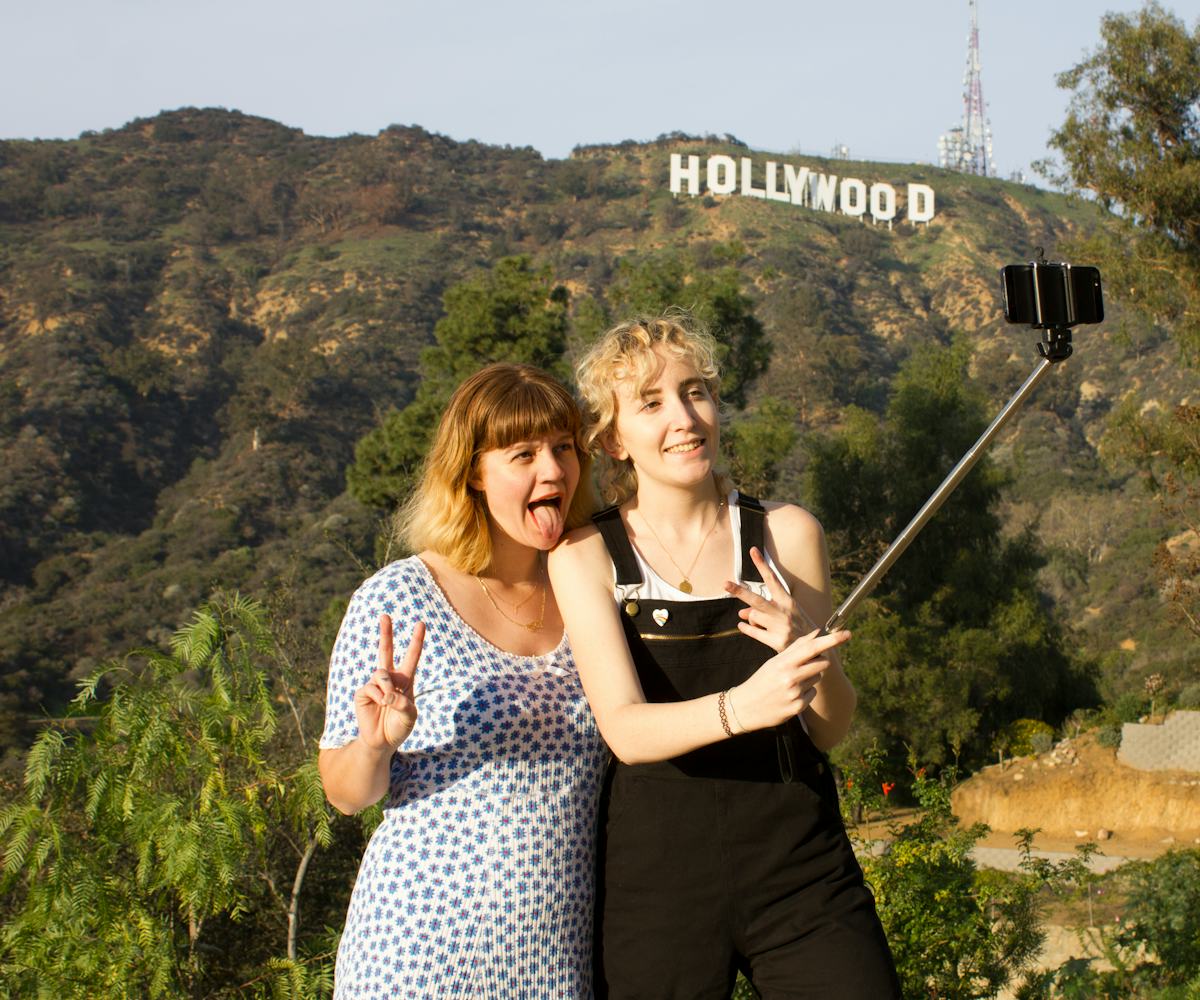 photo by faye orlove
song premiere: slutever, "open wide"
With their grunge vibes and seriously relatable lyrics, rock-duo Slutever has become one of our favorite bands—especially when we're looking for a healthy dose of '90s nostalgia and angst. Mixed perfectly with both youthful naïveté and adult apathy, their latest track "Open Wide" is a perfect growing-up anthem for 20-somethings (or 30-somethings or 40-somethings), and it proves that there's nothing like a heavy-strummed guitar and slow, steady percussion for a quality sad-girl jam sesh.
The Los Angeles-based band, comprised of Rachel Gagliardi and Nicole Snyder, add a punk-rock edge to familiar struggles. They croon, "Now that you're older, things aren't much better / It starts to look bad when you can't pay your rent." Now that's a chorus we can all shout (and cry) along to. 
Slutever's latest is nestled in a space somewhere between punk rock and sweet pop—an area in which band fits and flourishes. The duo isn't afraid to combine their head-banging, thrashing instrumentals with lyrics that show a softer vulnerability: the kind of sleepover soundtrack that gives a fearlessness to the emotions that try to drag people down. Think eating pizza in your pajamas with your girl gang, complaining about your problems and feeling all the better for it. "Open Wide" brings a catharsis for those uncomfortable, in-between moments of growing pains—in a perfectly groovy musical package.
Listen below and look out for Slutever's cassette for their new album Almost Famous, available February 17.