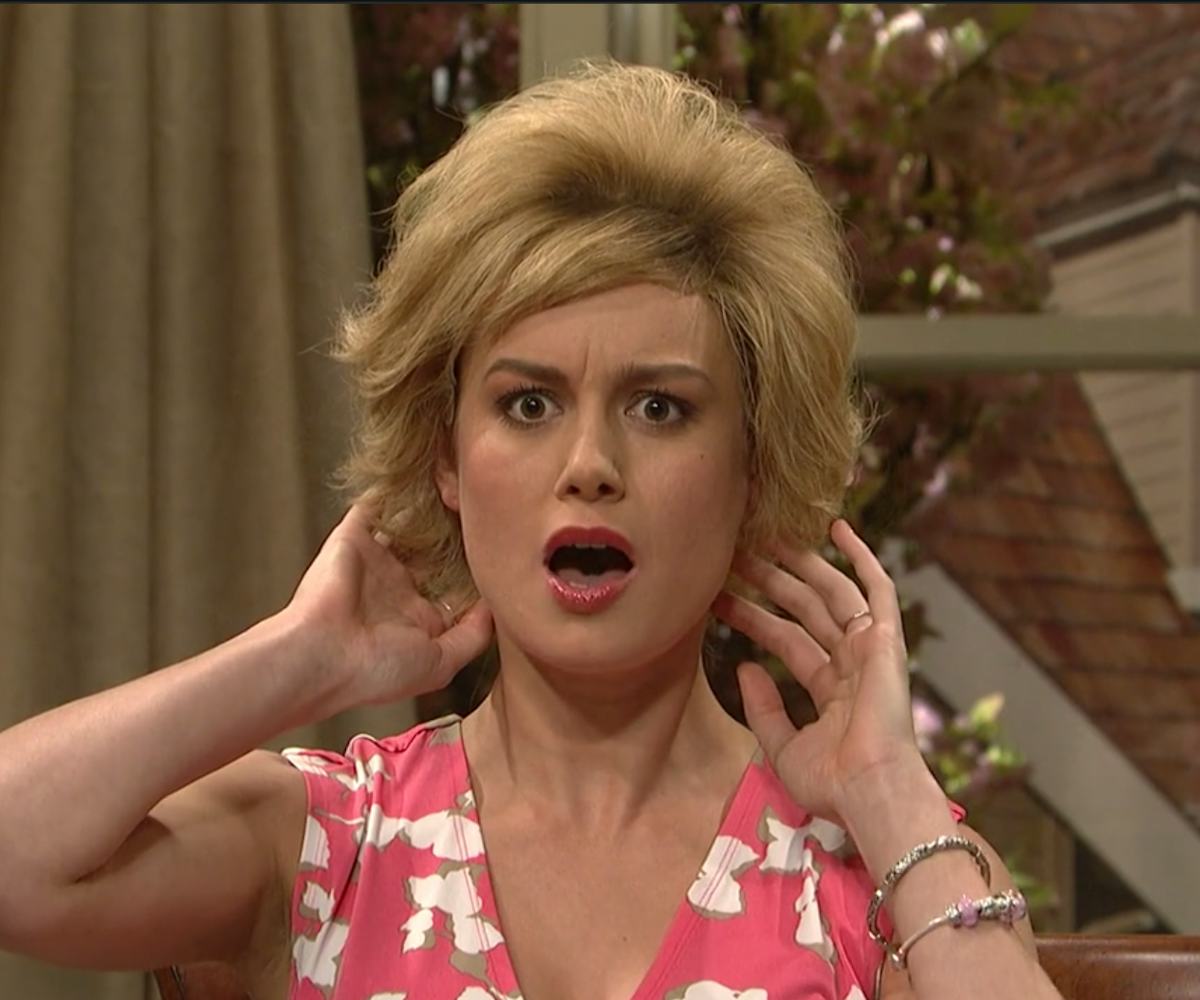 Via Hulu
'SNL' Says Happy Mother's Day With A Tribute To Mom Hair
The cut is upon us! Welcome, sister!
What's curtains in front and the iron throne in the back? That weird, weird haircut every mom gets — and keeps for the better part of 30 (40? 50?) years. In celebration of Mother's Day, Saturday Night Live paid tribute to "the cut" by giving us a glimpse into how and why one goes from a spunky young expecting mother to a Home Goods VIP. Spoiler alert: the cut comes for us all.
The skit, which takes place at a baby shower for pretty young mama-to-be Brie Larson, is chock full of soccer mom tropes that are somehow both biting and loving at the same time—which pretty much describes everyone's mom ever, right? While Larson rejects the idea that you need the cut in order to become a "real mom" and that she'll certainly never have a chunky highlight, Sasheer Zamata lets her know that "That's what we all thought, but one day something will break inside of you and you'll know it's time to get the cut." 
So, what were those moments? Realizing you're unable to leave a wedding without taking a centerpiece. Blacking out and finding yourself in a Home Goods' parking lot "clutching a rustic sign that had the single word: 'home.'" Buying a big glass urn with one big candle inside. Realizing that bathrooms are oceans but kitchens are a farm. Saving gift bags to recycle and give to someone else later. 
Check out the full skit below and watch Larson have her own "cut" moment. Then, go call your mom and tell her you bought her a new lighthouse decoration and some shell-shaped soaps for her bathroom. She'll love it.