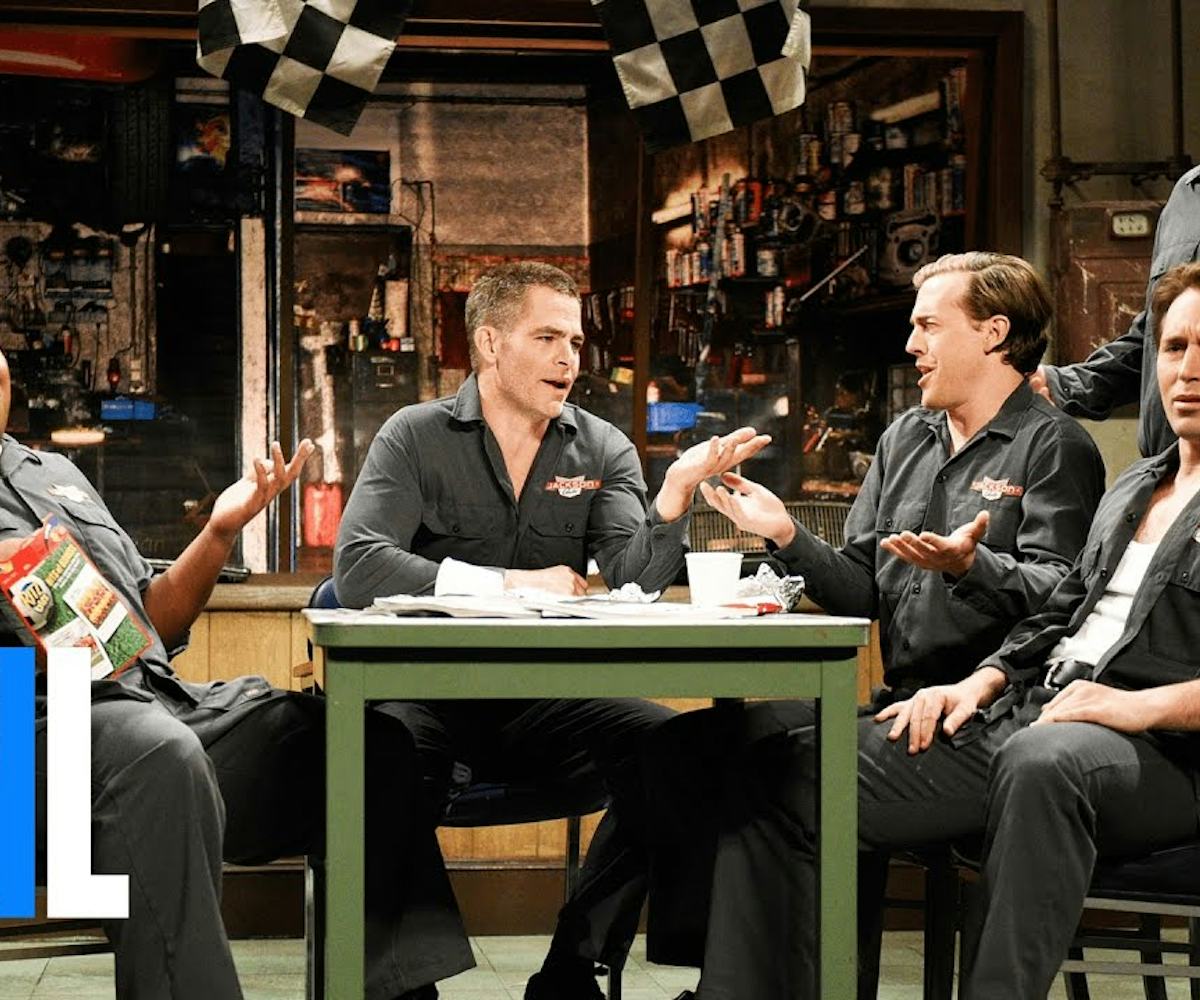 Image via NBC
On 'SNL,' Mechanics Who Love 'RuPaul's Drag Race'
There's even a lip sync battle
You know those guilty pleasure TV shows that we religiously watch but only reluctantly admit to loving? Well, SNL paid homage to that phenomenon in the most heartwarming way. In one of the best sketches of the night, five mechanics (host Chris Pine among them) cautiously admit to loving RuPaul's Drag Race. It's glorious. 
For the first half of the sketch it's a tightrope walk on the offensive-and-passé "real men don't watch shows like this" joke, but by the second half of the sketch it blossoms into so much more: A genuine celebration of love for this show and for self-expression. Of course, there's also a lip sync battle. The highlight of the sketch is Pine and Bobby Moynihan battling it out in the garage break room, twirling and sashaying their way through Erica Jayne's "EXXPEN$IVE." 
Had the sketch stayed in the real-men-don't-watch-RuPaul's-Drag-Race territory it would have quickly turned un-funny. But the pure delight of the sketch is watching how the men change almost entirely when it's discovered that their guilty pleasure is mutual. "Guys, who are we kidding?" a mechanic played by Keenan Thompson asks. "Let's just be honest. We watch RuPaul's Drag Race and we love it." Amen to that. 
Watch the whole sketch below.