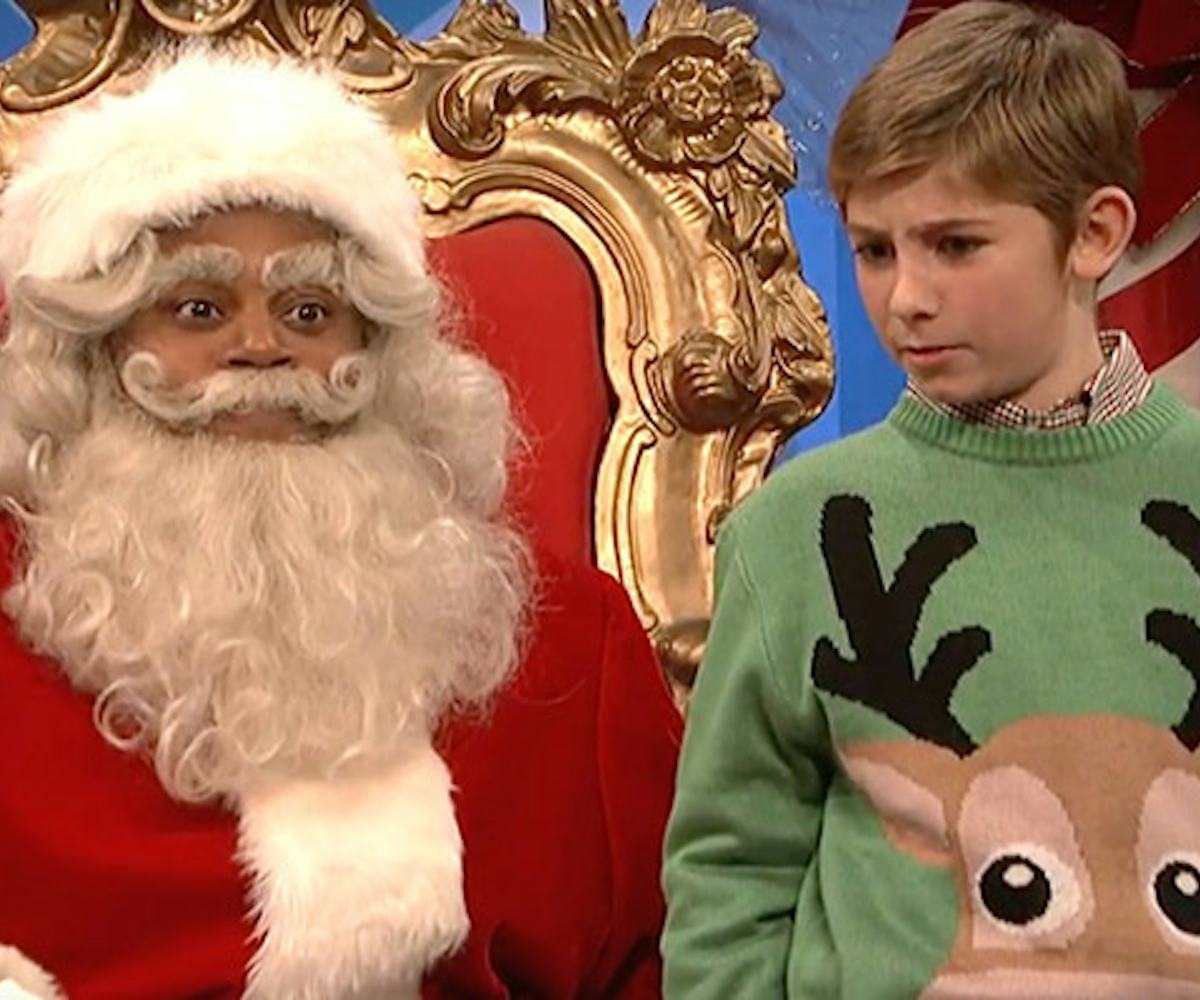 Image via YouTube/Saturday Night Live
Watch Some Very Woke Kids Ask Santa About Sexual Assault On 'SNL'
In a sketch on last night's episode of SNL, which was hosted by James Franco, some very well-informed kids sit on Santa's lap to ask for everything from laser tag to... pressing questions about the sexual assault allegations against Roy Moore. As kids do!
After asking Keenan Thompson's Santa for a Mega Bloks dinosaur, one of the young boys then follows up with, "What did Al Franken do?" Thompson tries to deflect the question onto his elf, played by Kate McKinnon, but she takes a hard pass. Then he explains that Franken is on the naughty list. When the boy follows up with, "What about Roy Moore, what list is he on?" McKinnon says it's "really more of a registry."
The next little girl, Jessica, then asks if Trump is on the naughty list, at which point McKinnon reminds Santa of the president's 19 accusers. When Santa says there's a lesson to be learned from all that's happening in the news, Jessica sums it up nicely when she says, "If you admit you did something wrong, you get in trouble. But if you deny it, they let you keep your job."
Basically all of these kids are clearly on Twitter 24/7, because they go on to ask about everything from the police brutality protests going on in the NFL to the opioid crisis to trickle-down economics. There was also a question about Matt Lauer's sex toys. Stay woke, kids. 
You can watch the full sketch below.