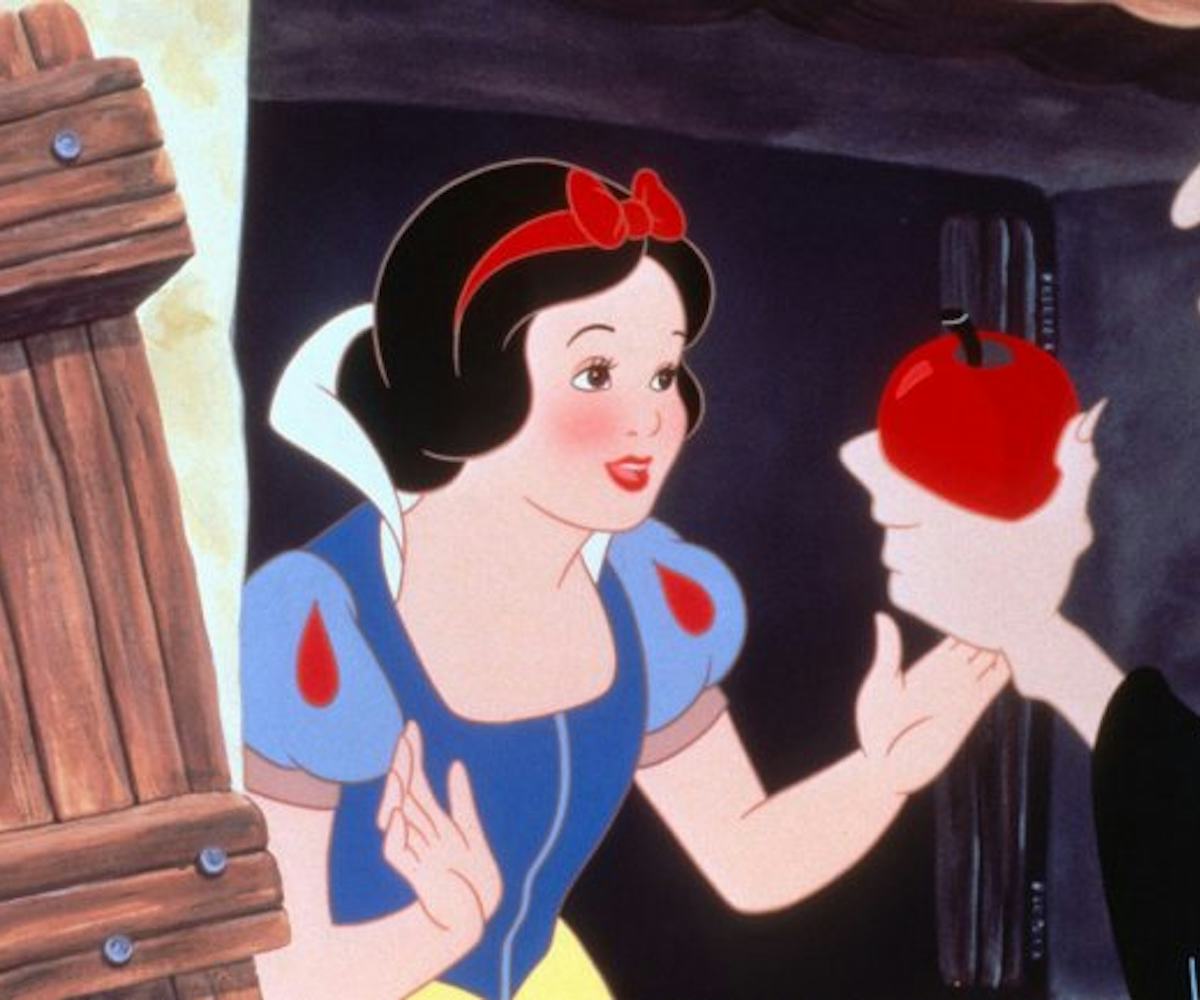 Photo via Disney.
Disney Is Doing A Live-Action Remake Of Snow White… With A Twist
meet her sister, rose red
Disney is fishing in its archives to deliver us another side of a well-known tale. The studio has picked up a project with a script by Justin Merz and a pitch by Evan Daugherty that revisits Snow White and the Seven Dwarves with a previously unknown character. The eponymously-named Rose Red will be a live-action film telling the tale of Snow White's sister, who originally appeared in a separate Gimms' Fairy Tales story that had no relation to Snow White and the Seven Dwarves.
While Rose Red was originally written as a stand-alone, the script has been reworked to make the story closer to the animated classic we all know and love. Rose Red will now be in the Snow White storyline, becoming a key player in a later part of the parable. When Snow White takes the fateful bite from the poisoned apple, it is now her sister who must undertake a perilous quest with the dwarves to find a way to break the curse (yay for heroines!).
This is another announcement from Disney in a line of live-action reworks, off the heels of films like Maleficent and Cinderella and an announcement for Mulan.
This has everything we love: Disney, sisterly bonds, and a new kickass female lead in a fairytale. Bring it on.