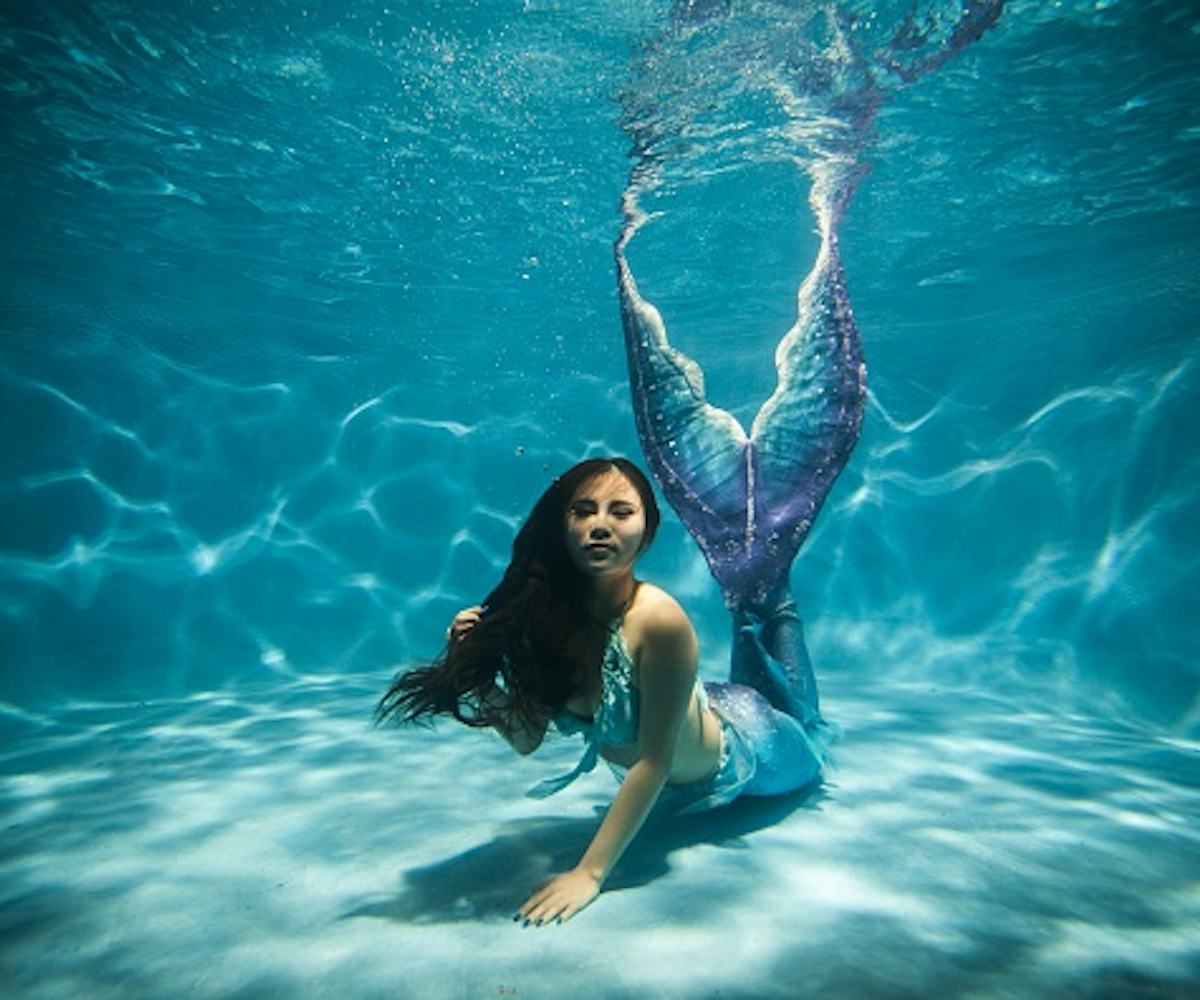 Photo credit should read STR/AFP/Getty Images
Sofia Coppola's 'The Little Mermaid' Would Have Been Very Different From The Disney Movie
About three years ago, Sofia Coppola was expected to adapt a live-action version of Hans Christian Andersen's 1837 fairy tale The Little Mermaid. For whatever reason, it never happened. Coppola recently shared why the passion project never came to fruition and what it would have looked like. 
"It wasn't the Disney version, it was actually the original fairy tale, which is much darker," Coppola explained at an event at New York City's Film Society of Lincoln Center. In the original fairy tale, every step Ariel takes on her new legs feels like she's walking on knives, and she can't speak because the sea witch cuts out her tongue. She also has to get married or she'll die. 
Still, Coppola "thought it would be fun to do a fairy tale," she said at the event. "I've always loved fairy tales, so I was curious about doing that." Part of the reason the movie didn't work out is because Coppola wanted to shoot the entire thing underwater and, as you can imagine, it became too difficult a task to take on. 
"It became too big of a scale," Coppola said at a Lincoln Center event, "An Evening with Sofia Coppola." "I wanted to shoot it really underwater, which would have been a nightmare. But underwater photography is so beautiful. We even did some tests. It was not very realistic, that approach. But it was interesting to think about […] For me, when a movie has a really large budget like that, it just becomes more about business, or business becomes a bigger element than art. When it's smaller, there's less people involved, it's not so much at risk, business-wise."
When discussing her departure from the film, Coppola told Variety, "I would have liked to have done that [film]. We couldn't agree on some elements. When it's smaller, you can have exactly what you have in mind. For me, it wasn't a good fit." Leaving the project was still the "most agonizing career decision" Coppola's made to date, she told Marie Claire.
Coppola's The Little Mermaid was expected to feature trans model Andreja Pejic as one of Ariel's sisters, and Ariel would've been played by Chloë Grace Moretz. While we'll probably never get to see the director's much darker, all-underwater take on the classic fairy tale, we still have Funny or Die's parody of Coppola's version, and that's pretty amazing.