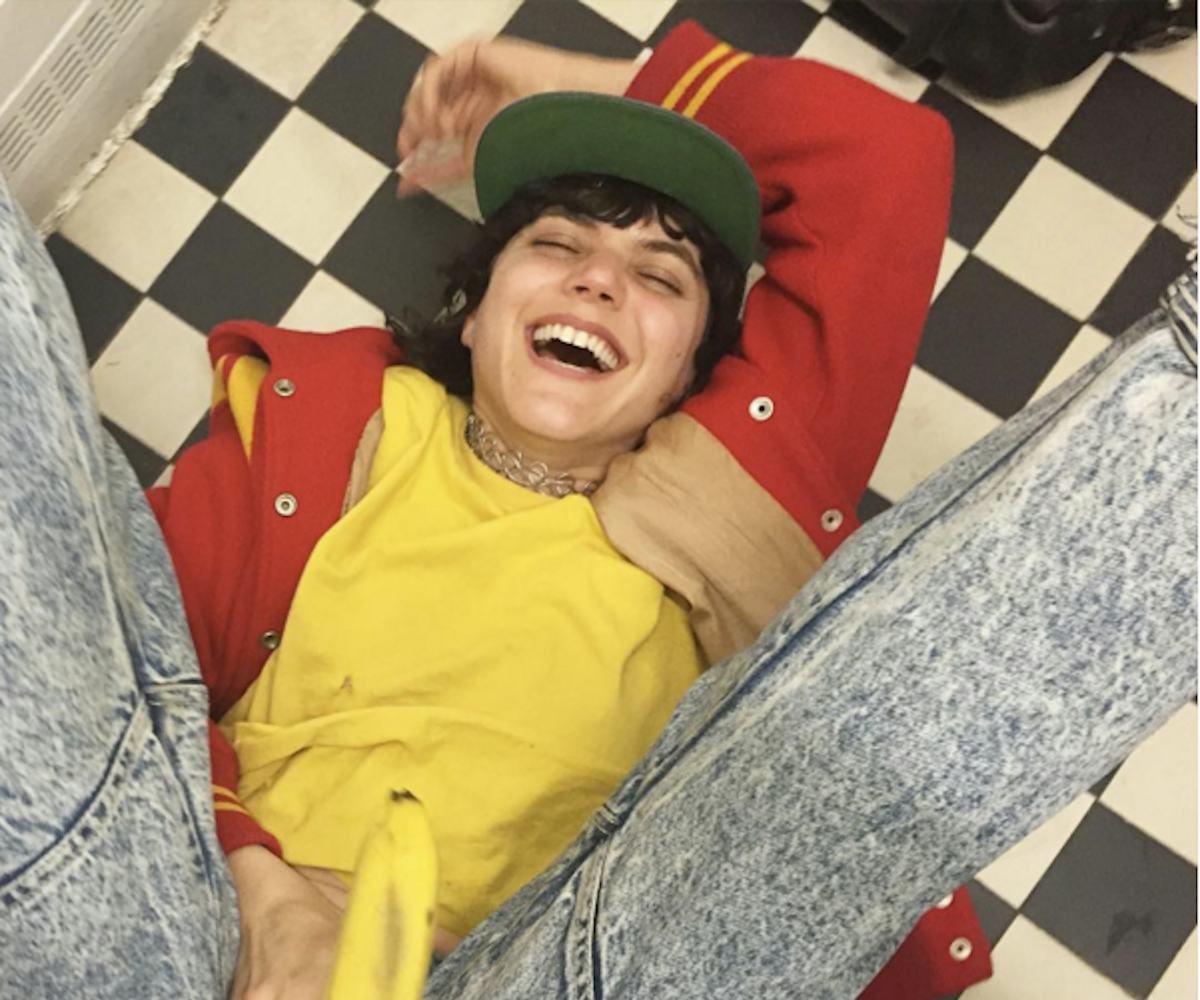 Via @sokothecat Instagram
Soko Releases Her Favorite Sexts With 'SEXTAGRAM' Zine
not all sexts are created equal
Receiving a sext is usually a confusing and unwelcome experience for a woman, to put it mildly. There's also no great way to deal with it—responding often results in a deluge of derogatory messages, not responding makes it seem like this behavior is OK, and publicly posting about it can open the internet floodgates of "you asked for it" and variations thereof. Singer Soko, however, has decided to relish in the latter option in the best way possible, by publishing a collection of her favorite "gross," "cute," and "ballsy" direct messages she's received on Instagram, all collected into a zine called SEXTAGRAM.
Soko, who has recently gone public with her relationship to Kristen Stewart in an interview with W magazine, says that she "can't help but laugh at the whole thing." For her, not all sexts are created equal. She says, "[There are] ass pictures, tits pictures, awkward pictures, people with my name written on their ass, etc. Some are really cute though, like 'I've been wanting to kiss you since I was fourteen!'" She's even gone on a few successful dates with people who've sexted her—which is, er, pretty ballsy.
For her, however, SEXTAGRAM is a way to show that although people think they are infinitely protected by internet anonymity, there are consequences for bad online behavior. She says, "When people are behind their phones, they don't think that they can be seen. They think they can be as mean as they want and nothing's gonna happen... People feel protected by social media and treat it almost as though it's not real life. But it's so deeply rooted in our society now that it is real life." Soko admits, though, that now she doesn't open her DMs anymore because they've become "really, really crazy." So, while there might be no Volume II of SEXTAGRAM, you can order the zine for $10 on the Autre website.