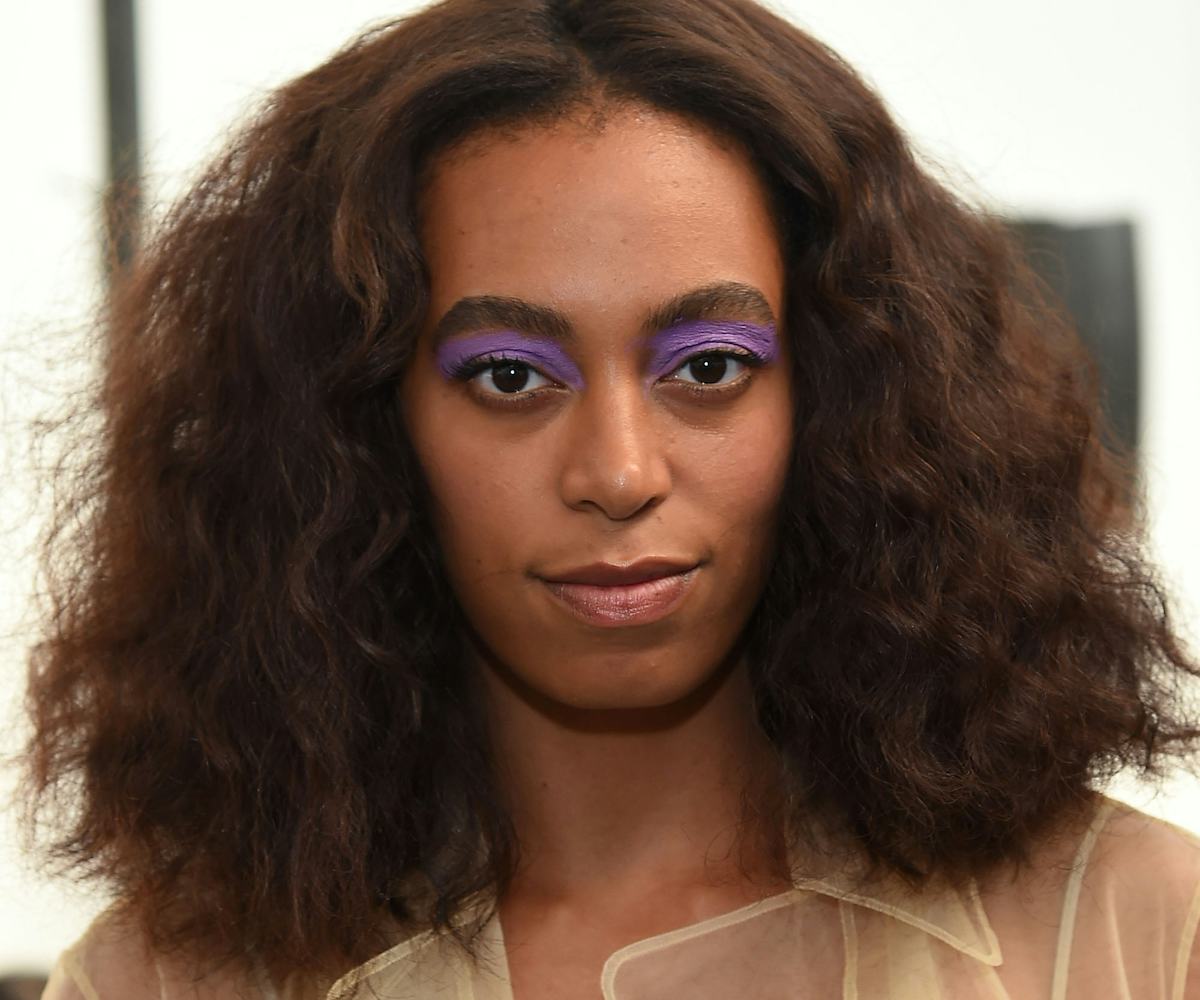 Photo by Ilya S. Savenok/Getty Images
Solange Knowles Pens An Important Essay About The Experience Of Otherness In Predominately White Spaces
Over the weekend, Solange Knowles fired off a series of tweets about the hostility she was experiencing while attending a Kraftwerk concert with her husband and 11-year-old son in New Orleans. After she cooled off, Knowles further elaborated on the extent of the incident in a new post published on Saint Heron's website, titled "And Do You Belong? I Do."
"You're full of passion and shock, so you share this story on Twitter, hands shaking, because you actually want these women to face accountability in some kind of way," she writes. "You know that you cannot speak to them with out it escalating because they have no respect for you or your son, and this will only end badly for you and feel it's not worth getting the police involved. So, you are hoping they will hear you this way."
In the essay, Knowles touches on the experience of being a minority in predominately white spaces from micro-aggressions and tone of voice to racial profiling and confrontational situations. All of the examples that she provides showcase different types of racism: individual, institutional, active, passive, internalized, and externalized among others. Knowles also addresses the concept of belonging, and how people of color are constantly fighting for their rightful place in society all over the world: 
The statement you make headlines funny enough just days after it comes to light that Air China warns their flyers not to go into Indian, Pakastani, or Black neighborhoods in its magazines in order to stay safe, while Texas schools are fighting to have textbooks calling Mexicans "lazy" removed from classrooms, and while Native Americans are doing everything they can possibly to to protect their sacred land from an oil pipeline being built on graves of their descendants. You know that people of colors' "spaces" are attacked every single day, but many will not be able to see it that way.
The fact that Knowles still faces moments of racial tension despite her level of celebrity speaks volumes, but it shouldn't come as a surprise to anyone—this pain and suffering is familiar to countless black people across the nation. Otherness is not a myth, and structures of racism are real even in 2016. 
"You constantly see the media having a hard time contextualizing black women and men as victims every day, even when it means losing their own lives," she states.
The support that Knowles has received via Twitter hasn't gone unnoticed. Since she initially posted the essay, Knowles has retweeted some of the positive reactions, including a touching remark from Gabrielle Union.
Oftentimes, people of color are not comfortable discussing incidents of this nature. When they finally do have the courage to speak up, they tend to be silenced by the white majority. The reality is that minorities aren't permitted to feel safe anywhere—not outside on the streets, not inside their own homes.
As always, Knowles continues to use her public platforms to speak out on social, racial, and feminist issues. Read her beautifully worded essay in its entirety here.