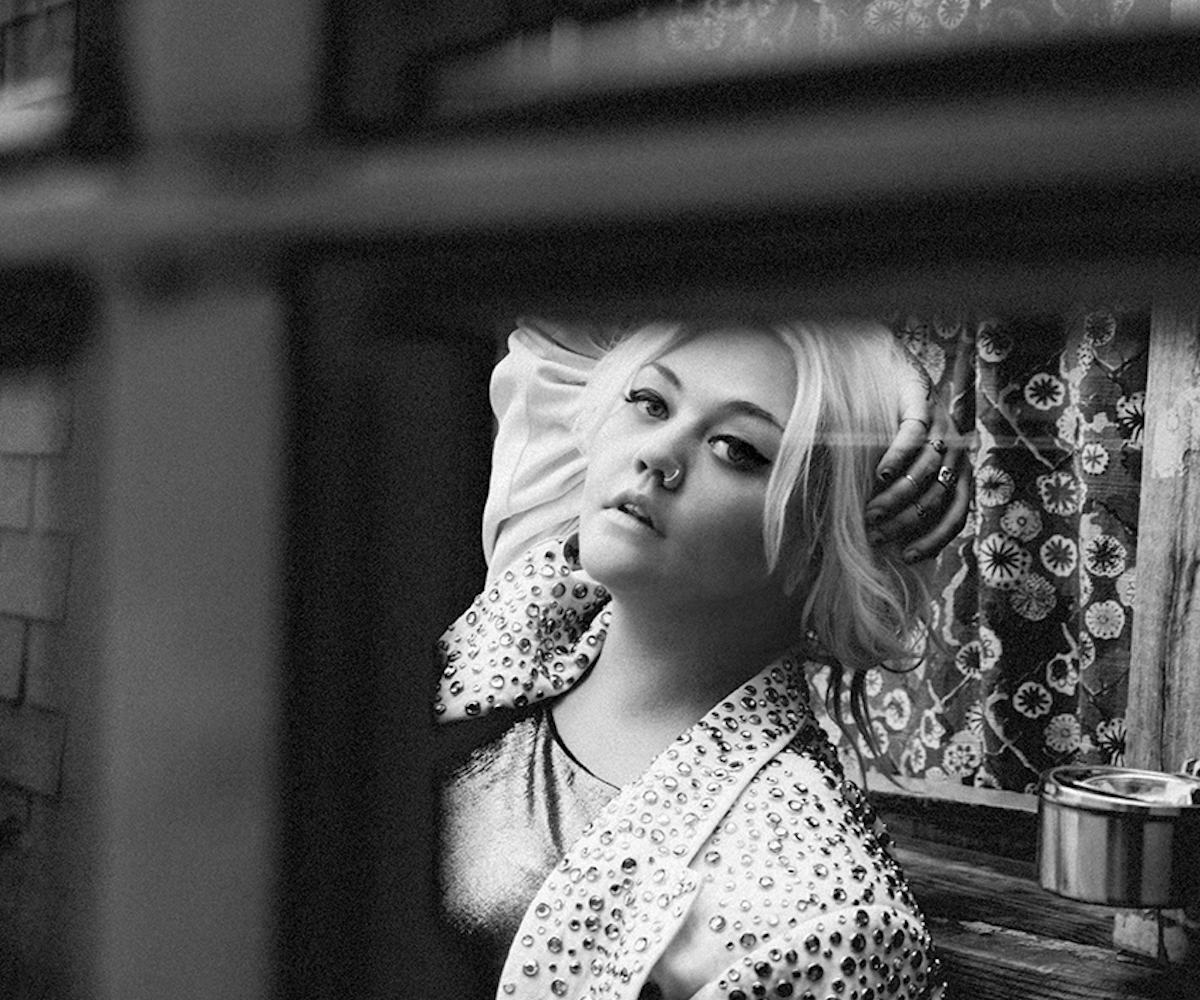 photo by shane mccauley courtesy rca records
song premiere: elle king - "under the influence"
the banjo-playing badass with tattoos and a soft side.
The first time I ever saw blues rock musician Elle King live, she covered "My Neck My Back," by Khia. At first, the whole crowd was confused as to why this soulful blonde-haired, acoustic guitar-wielding chick was singing, "First you gotta put your neck into it. Don't stop, just do, do it," with an old school flair. After everyone realized that a) King knew all of the words and b) She sang with such attitude that you couldn't help but be impressed, we all realized something at the same exact time: This girl was no joke.
On her new record, Love Stuff, you won't find the acoustic version of an early 2000s hip-hop song (that one appears on her EP), but you will find 12 songs that act as the soundtrack to every kind of romantic relationship you've ever had: There's the one about the dude who can't let go—but only when its convenient for him ("Ex's & Oh's"); There's the one about a real romance—that you only get to experience a few times a year ("See You Again"); then, there's the one about being addicted to someone—even when you know it's wrong. The latter, called "Under the Influence," premiering exclusively below, is the perfect glimpse into King's forthcoming album, out next year.
Much like King herself (who is covered in rad tattoos, parties hard, and gives dudes what they deserve), listening to this album will empower you to be a badass with a soft side—her tatts and voice might seem hard, but watching her tell the story of "See You Again" might just break your heart. "Under the Influence" is the perfect mix of both. The track will take you back to all those times you hung out with someone you knew was wrong for you, but you were just too drunk on them to care. Yeah, we've all been there, and yes, our friends got mad at us, too.
If you missed Elle King's performance on the Late Night with Seth Meyers, didn't know that "Playing for Keeps" from Mad Men was her song, or have yet to see the cool girl in the bar hangin' with the boys, now's your time to get familiar—because chances are, after hearing "Under the Influence," you definitely won't forget her.