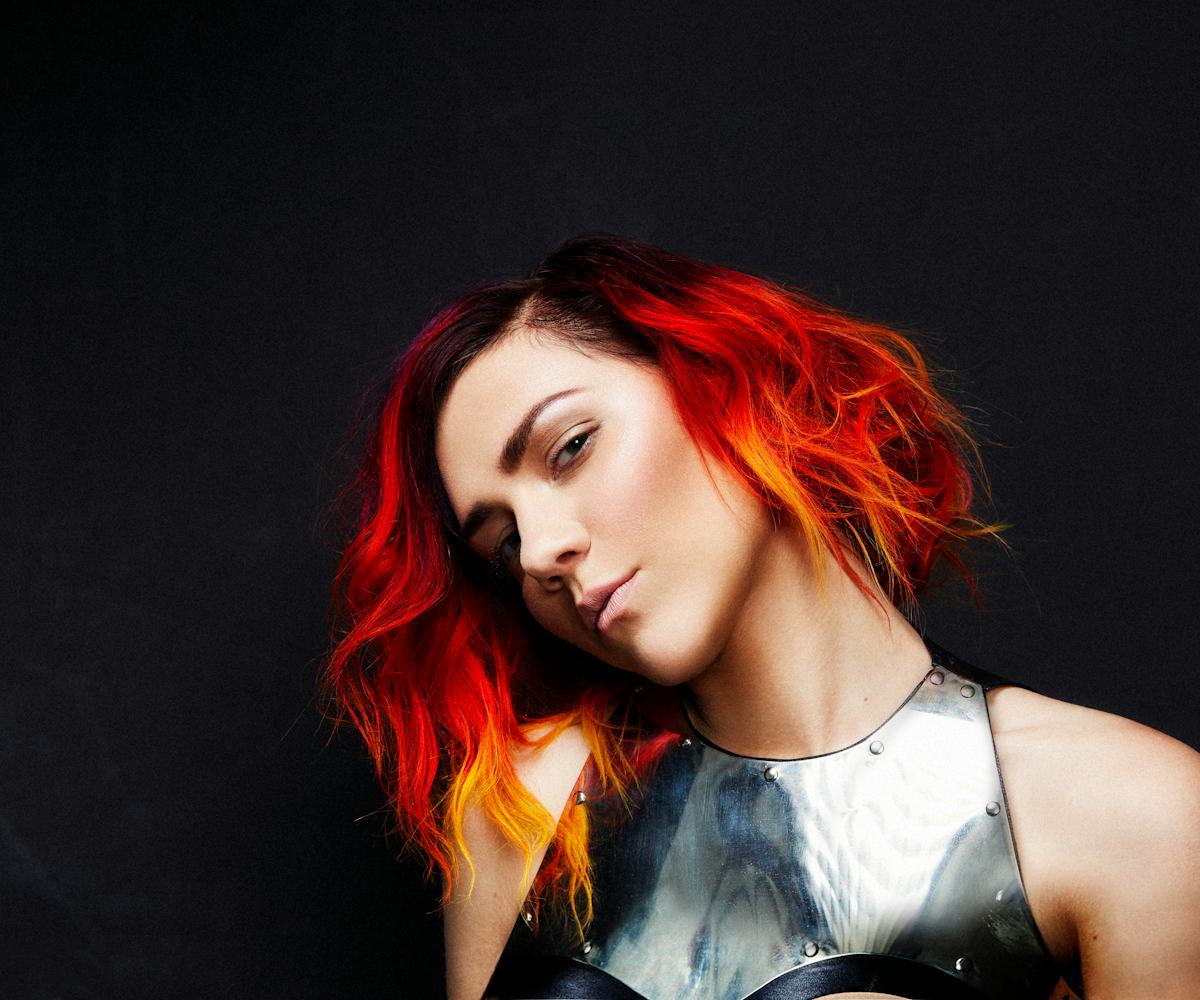 photo by michael schwartz
song premiere: genevieve "human again"
With her fire-red hair and powerhouse vocals, former Company of Thieves singer Genevieve is making a strong entrance to her solo career with her upcoming EP, Show Your Colors. Echoing harmonies and riveting percussion make her debut song release, "Human Again," an anthem that we know will quickly become one of the top tracks of 2015 thus far. 
Reminiscient of Sia's booming choruses and Lorde's idiocyncratic harmonies, "Human Again" bursts with self-awareness and confidence. It's empowering, but definitely not your run-of-the-mill power ballad. "I wanted a lot of imagery in the music—a blend of organic and synthetic elements, with colorful tones and textures," Genevive explains. To accomplish that, she weaved together mixed back-up vocals and layered echoes to create an intimate and ubiquitous feel. 
Inspired by the simple things in life like long car rides and quiet spaces, Genevieve brings a universality to her music that makes her lyrics so relatable. She's come a long way since her (still impressive) band days and we're confident she has a long career ahead of her.
Listen to "Human Again" below and look out for Show Your Colors, which drops March 10.