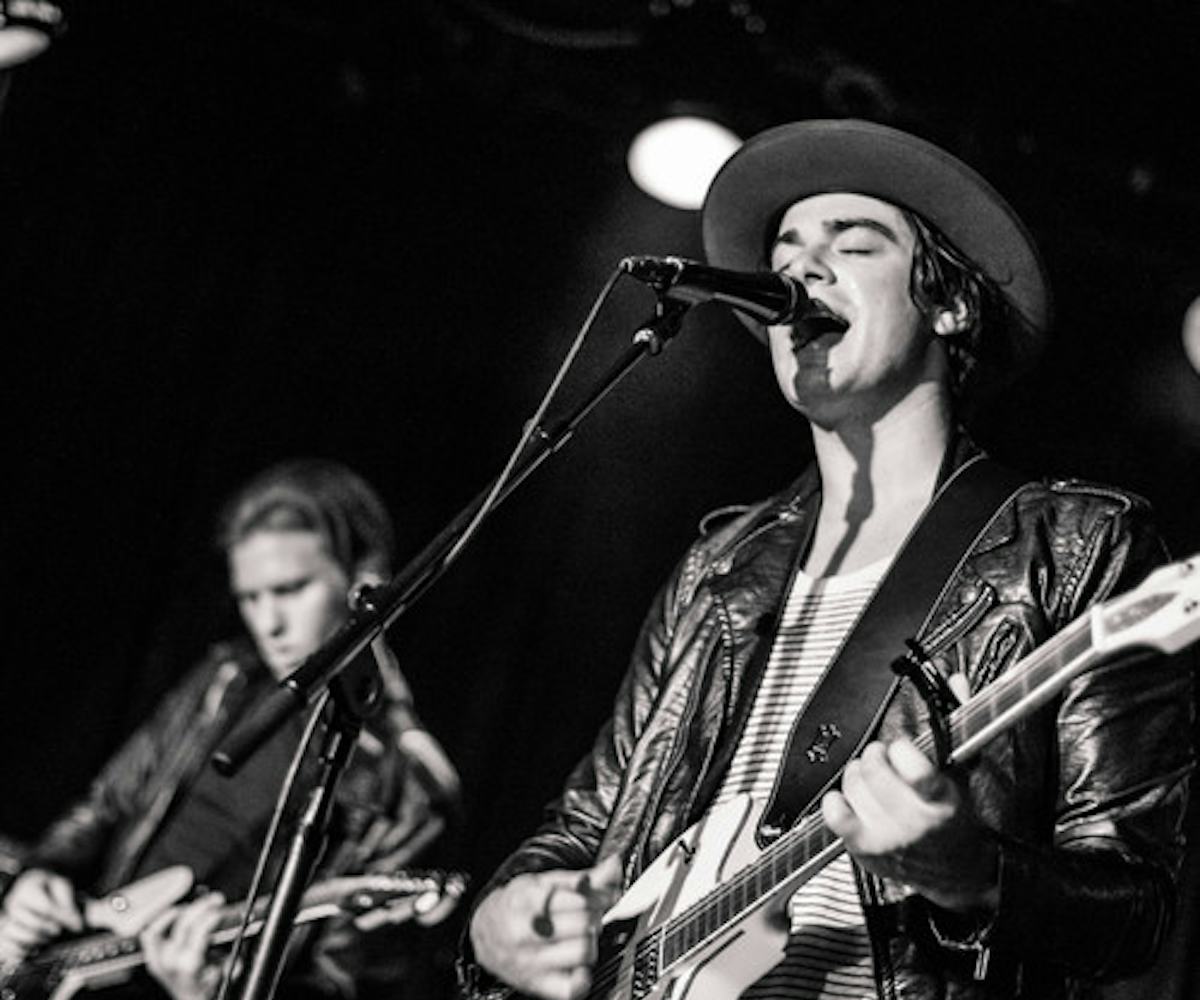 song premiere: rett smith "one to blame"
+ cory kennedy interviews the singer.
I first met Rett in a rock n' roll bar. We began very close friends and then I styled his first video 'I Swear'. His music is most refreshing to hear because it's real, it's raw and has soul, which is something I haven't heard in music in quite a while. Thankfully, and finally, it's arrived.
Check out my interview with Rett below and check out the premiere of his new song "One to Blame" below.
You're a musician; songwriter, singer, guitar player...but why? How did this all begin? 
Well, luckily I had parents that were very into blues and a lot of Hank Williams. Those older records really struck a chord with me when I was a little kid. I started traveling and living away from home for sports and writing was always my refuge from that world. Poems, short stories, lyrics; they all seemed to mesh together once I focused on finding my own melodies and began playing guitar obsessively.  In my late teens it became apparent that my only true passion was music and I kind of left everything else behind.
Why do you think you're songs have hit so hard to the public so quickly?
I feel very lucky. Being able to make a record with a guy like Joe Nicolo who has worked with so many incredible artist that I look up to (Rolling Stones, Bob Dylan) is definitely a huge factor. He's really taken me under his wing and I can't say enough great things about him. I'd also like like to think it's because the songs are honest.  We made a point when recording to just play and let it be real. I wasn't trying to hide anything or be "perfect" and I feel like that translates to the listener.
I personally can't place your music in a music genre (I haven't heard anything this refreshing in years). Please elaborate on how you concoct this genius sound. 
That's really kind of you to say, and a very hard compliment for me to answer. I just play what I want to hear and I've always been very conscious to not get pigeonholed into one genre or another. I don't really think too much about what genre this song or that song falls into. Mainly my heart lays musically with the blues and country heroes from the 40's, 50's and 60's but I've never wanted to imitate their sound or try and call it my own. I'm into hiding some darker lyrics in with a heavy groove and seeing where it takes me.
So where does the ultimate inspiration lay for Rett Smith?
I'd say it lies in the extremes that we all experience. It doesn't matter if its the extreme beauty of being by yourself in the middle of nowhere New Mexico or the extreme pain we feel when we've been wronged by someone we love. We always have to try and cope and just keep moving. A beautiful girl never seems to hurt either.
Your songwriting—where does it originate from? Are they from personal experiences?
My songs are extremely personal, although I rarely write about specific experiences as a whole. I don't really know what's specifically about me or not aside from a few lines in certain songs. I pull from the feelings I have in those experiences and try to tell the story that inspires me first and in it's own way. Then all I can do is see if that resonates with anybody else.
Your hand-picked All-Star band to jam with. GO!
Jimi Hendrix, B.B King, Janis Joplin, Leon Russel and Ray Charles. Oh, and ya got to have Ginger Baker on drums! And Kanye on cowbell.