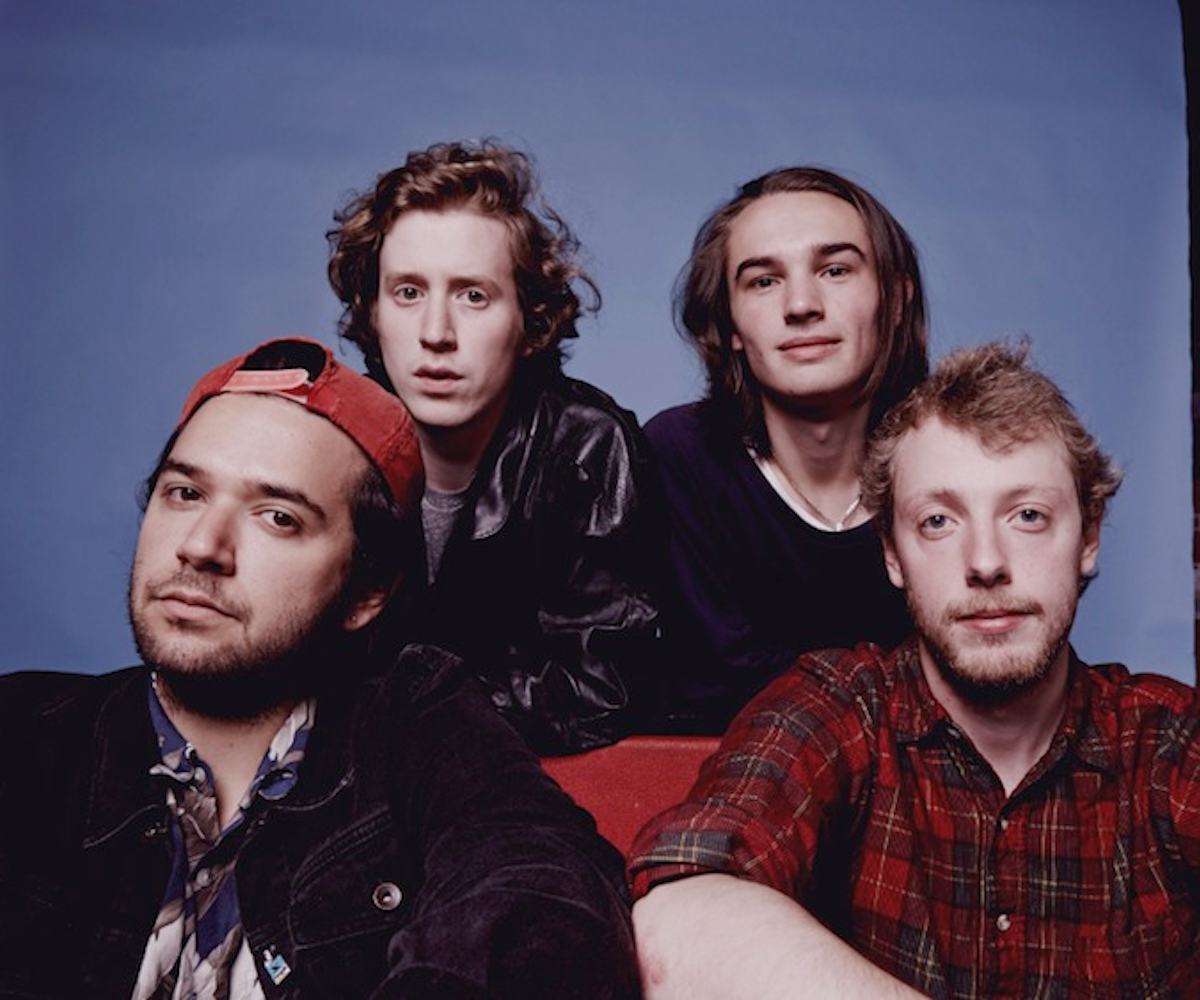 photo by khalil musa
song premiere: spring king
garage rock at its finest.
You wouldn't expect an English garage band's interests to include peppermint tea, badminton, Sailor Jerry Rum, and flaxseeds, but then again, Spring King aren't your run-of-the-mill rockers.
Headed by lead singer/drummer Tarek Musa, the four piece from Manchester recorded their upcoming album in a bathroom, uprooting the tub to make space for a drumkit. Their latest track, "Can I" delivers high-energy, head-swaying basslines, anchored by a riotous beat of cymbals and rim whacks. With so much going on, it's easy to get lost in the song's haze. But if you pay attention to Musa's crooning vocals, you'll discover "Can I" is really just a lovesick ballad that anyone and everyone can relate to, rum-lover or not.
Spring King's new EP, Demons, comes out September 8.