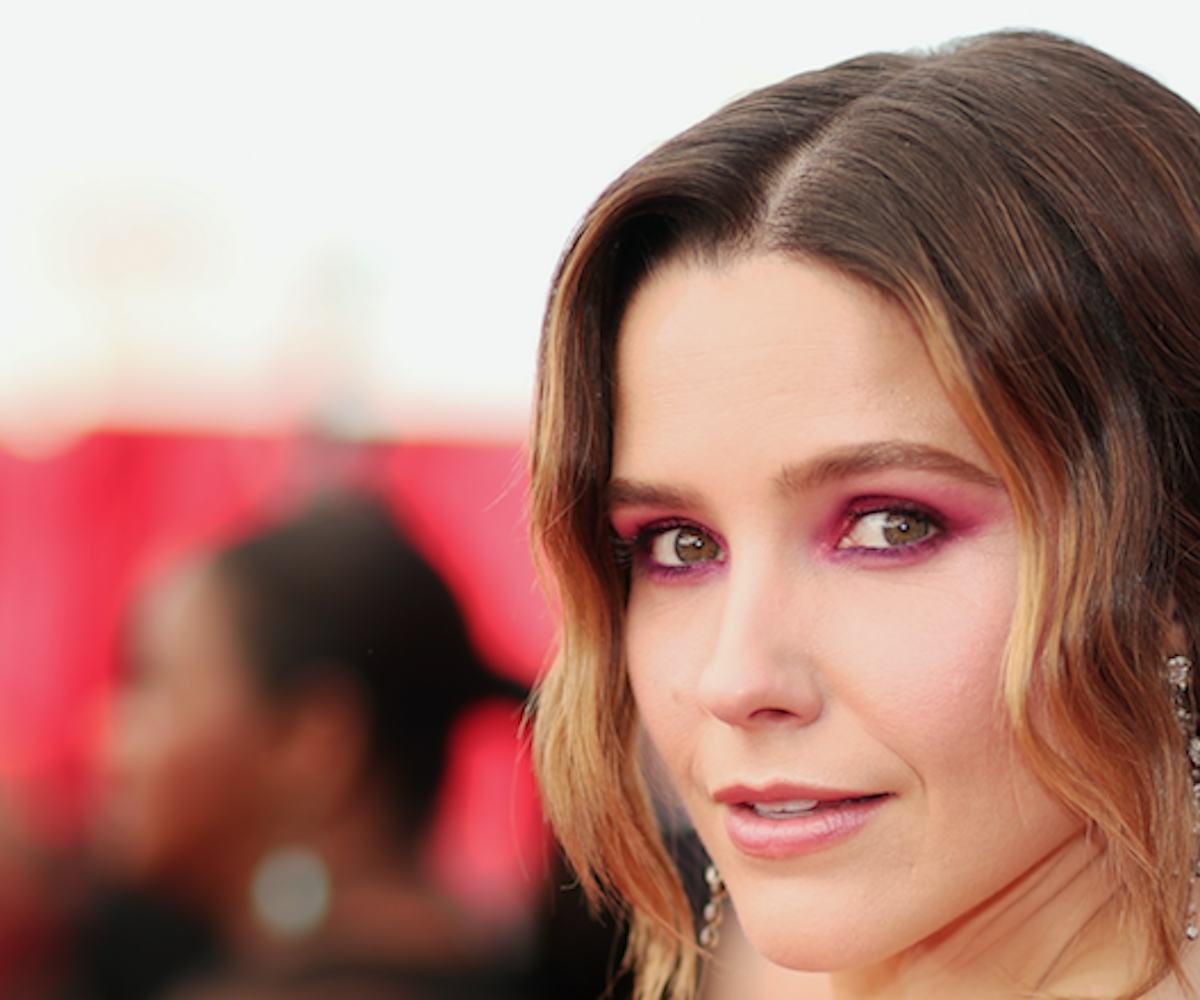 photo by Christopher Polk/getty images
Sophia Bush Opens Up About 'One Tree Hill' Creator's Sexual Harassment
And alleges that he was "super-obsessed" with another actress on the show
Sophia Bush is opening up for the first time about the sexual harassment she and other One Tree Hill actresses endured at the hands of show creator Mark Schwahn. The actress, who starred in the teen drama as Brooke Davis, detailed her experience on Sirius XM's Andy Cohen Live, stating that Schwahn once inappropriately touched her.
"Look, my mom is a crazy Italian lady from New Jersey," she said. "The first time Mark Schwahn grabbed my ass, I hit him in front of six other producers, and I hit him fucking hard."
She went on to add that Schwahn was so "obsessed" with another actress from the show that he would try to "bang down her hotel room in the middle of the night." 
"She had to be moved, her rooms were moved," Bush continued. "And then her boyfriend came and stayed with her the next month. It almost came to fisticuffs between the two of them."
This isn't the first time Schwahn has been accused of sexual harassment. Last November, one of the show's former writers, Audrey Wauchope, wrote in a Twitter thread that she frequently received unwanted touching from Schwahn and that he showed her nude photos of an actress he was dating at the time (without the actress' knowledge) and once called her writing partner into his office to convince her to leave her marriage and date him. After Wauchope came forward, 18 other women, including Bush and her co-stars Hilarie Burton and Bethany Joy Lenz, issued a group statement about the showrunner, stating that they were manipulated "psychologically and emotionally" by him and that some of them were put in "positions where we felt physically unsafe" working with him. 
Two days after that report came out, 25 women on the cast and crew of Schwahn's drama The Royals accused him of sexual harassment. Schwahn was suspended from the show that same month, then fired from it the following month. 
You can listen to her interview, below.