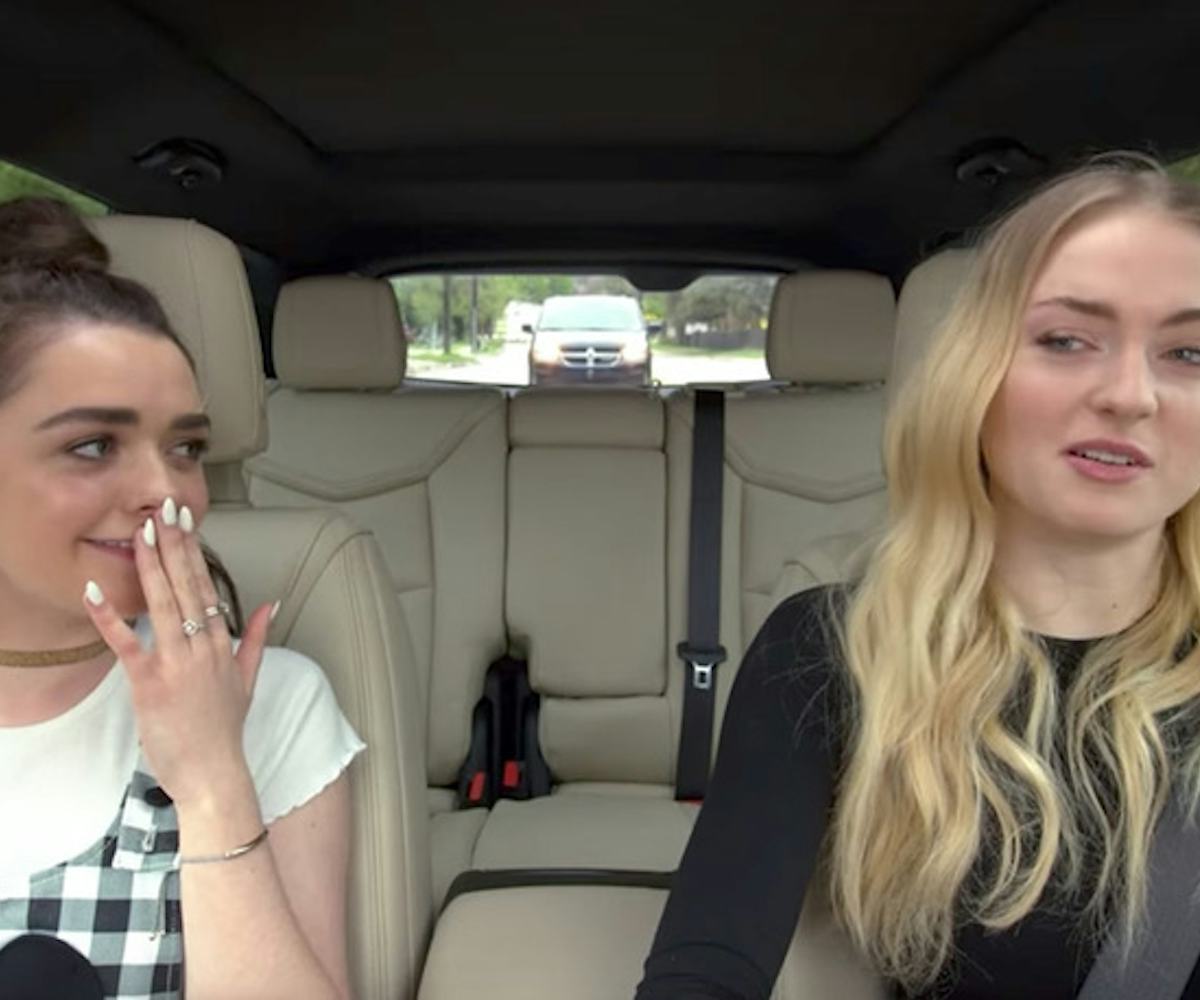 Image via YouTube/The Late Late Show with James Corden
Sophie Turner And Maisie Williams Nail Their Ned Stark Impressions On "Carpool Karaoke"
Sophie Turner and Maisie Williams took a break from the chaos in Westeros to appear on this week's episode of "Carpool Karaoke." It's evident from the new clip that, unlike their Thrones characters, Turner and Williams actually really like each other. They also can do one of hell of a Ned Stark impression.
The two filmed their appearance on the Apple TV series way back in March while visiting Texas for South by Southwest, according to Entertainment Weekly. As they drive around, they imitate Sean Bean's character while reciting very non-Thrones dialogue, like the lyrics to The Lion King's "Hakuna Matata" and Mario's catchphrase, "It's-a me!" 
Then Turner and Williams break out into "Baby Got Back" in Ned's Northern English accent—and nail it. 
They are the latest two celebrities to appear on Apple Music's spin-off of James Corden's famous Late Late Show segment. Will Smith, John Legend, and Alicia Keys have also appeared on the show. 
Watch the clip, below, if you've ever wondered what Sir Mix-a-Lot sounds like when remixed by a British lord.