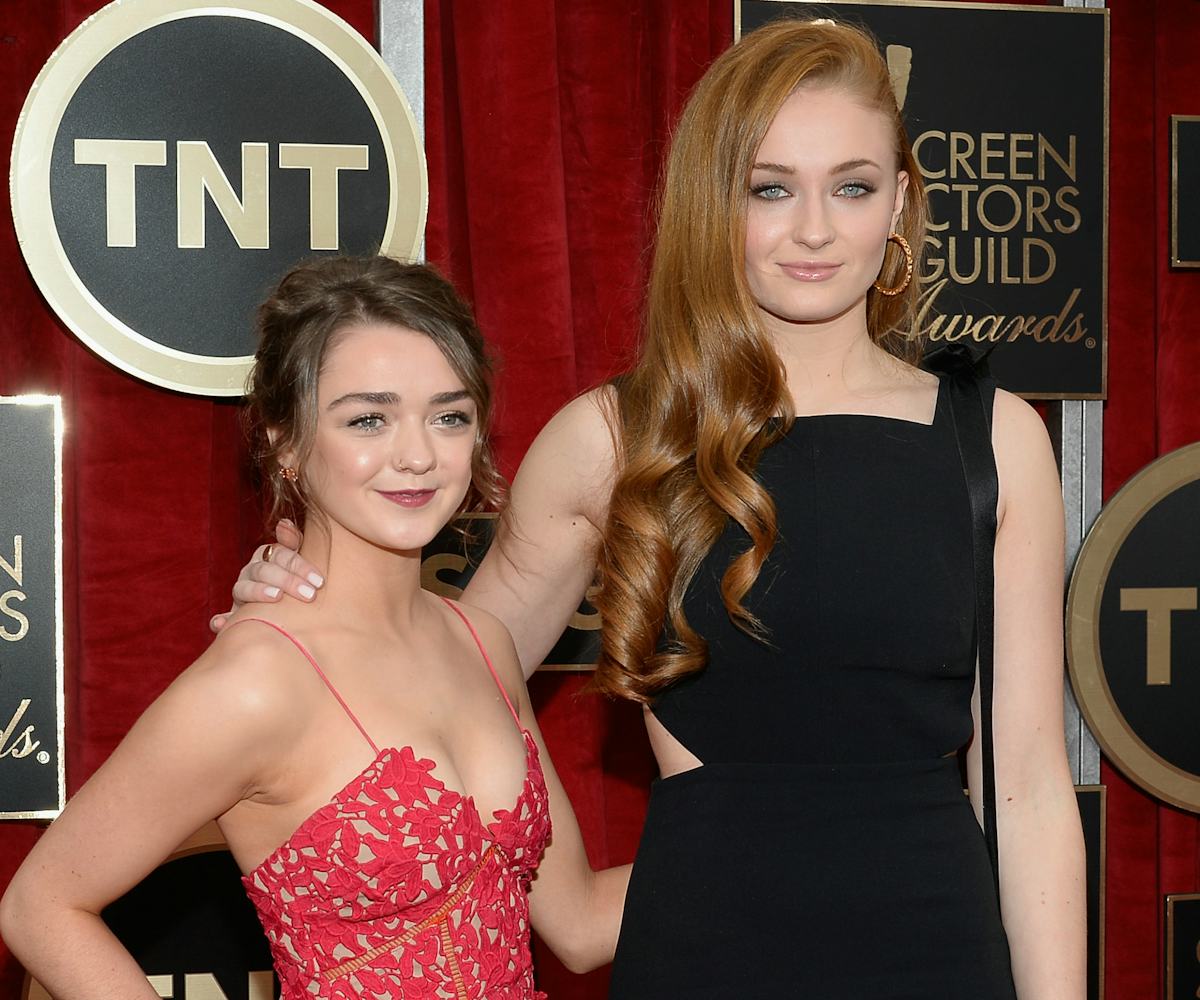 Photo by Kevork Djansezian/Getty Images
Sophie Turner And Maisie Williams Got High And Sat In A Bathtub Together
Sophie Turner revealed what she and co-star Maisie Williams do while not shooting Game Of Thrones to chill out. According to Vulture, Turner told a crowd at New York Comic Con all about her off-the-clock time with Williams, which is basically the definition of our dream sleepover. 
"We're kind of like loners onGame of Thrones," Turner explained, "Just because the past few seasons Maisie and I have sleepovers every night when we're shooting. Or every night whenever both of us are in town. We just used to sit there and eat and watch stupid videos and smoke weed." It's not like we weren't already doing the same thing with our own best friends in our downtime, but it's just way cooler to think of the stars of GoT getting stoned once the cameras shut off. 
Turner added, "I don't know if my publicist will kill me for saying this. We'd get high and then we'd sit in the bath together and we'd rub makeup brushes on our faces. It's fun." Sounds like it was definitely fun. Send an invite next time? 
The two have been friends ever since auditioning for GoT, Turner also explained at NYCC. "It was the final three for Sansa, and I was like, 'Fuck, I really need to up my game.'I went in, and was I like, 'What's up?!' I gave her a big hug. I was like high-five after every take. I was super extra, but it worked. I read with other Aryas before, but Maisie was special. We just got on like that." 
The highly secretive final season of Game of Thrones is set to air in early 2019 (Williams spoiled that it'd allegedly be out in April).