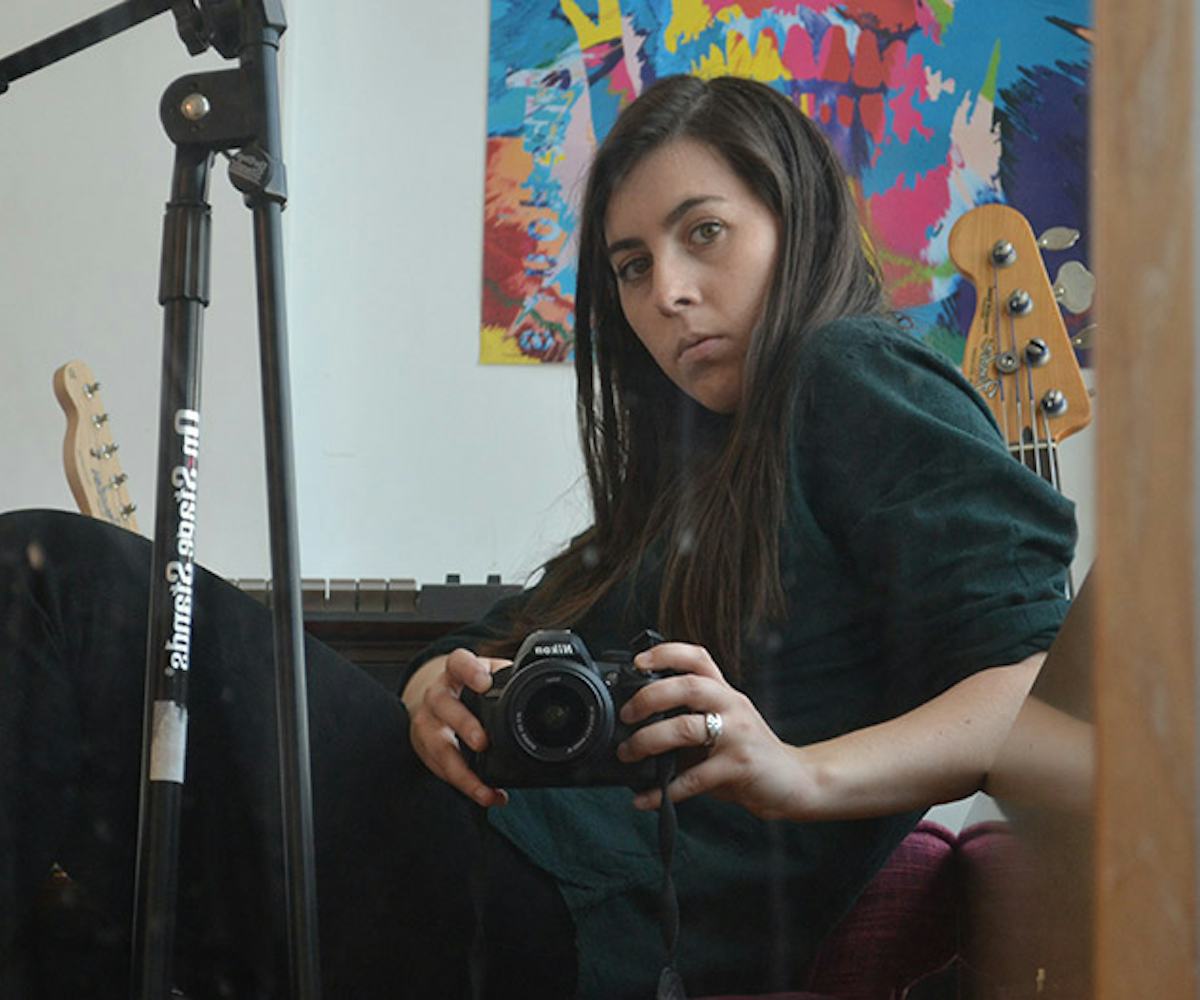 Photo by Sorcha Richardson
Sorcha Richardson Is Bringing Honesty To The Forefront Of Her New Music
It is truly the best policy
Music today is riddled with so much universal language, it's easy to forget the personal stories that go into making our favorite tunes. Granted that, yes, pop music relies heavily on such a vernacular to appeal to the popular masses, however, it begs the question where has that vulnerability gone? Brooklyn, New York-based singer-songwriter Sorcha Richardson has made it a point to maintain a new level of honesty. 
With "Walk Away," Richardson ushers in a new chapter of her career. Not only does the song find her experimenting with new instruments, it finds her opening up in ways she hasn't done before. "In the past, I'd written almost exclusively on an acoustic guitar or piano. A few months ago, I borrowed a friend's bass, took it home, and wrote and recorded a demo of 'Walk Away' in my bedroom that night," she tells us. The sparse track is quiet, intimate, and realized.
"I had just decided to scrap an EP that I'd spent the last few months working on and wanted to spend some time changing the way I was making music," Richardson says. "Without really meaning to do so, I started writing in a way that was far more honest than anything I had done before. I stopped trying to disguise the thing or person I was writing about and stopped thinking about how uncomfortable it would be to have to sing the songs in front of them." Talk about a bold move, but a necessary one. Richardson's new material is cathartic as a result of this and shows you can still relate to a song that's as personal as this one.
Thankfully, we can expect more honesty from the singer-songwriter. "'Walk Away' is one of many songs I made like this. It's the first track from a special project that I'm sharing, that will involve a lot of new music, in the weeks and months to come." Stay tuned and listen to "Walk Away," below.