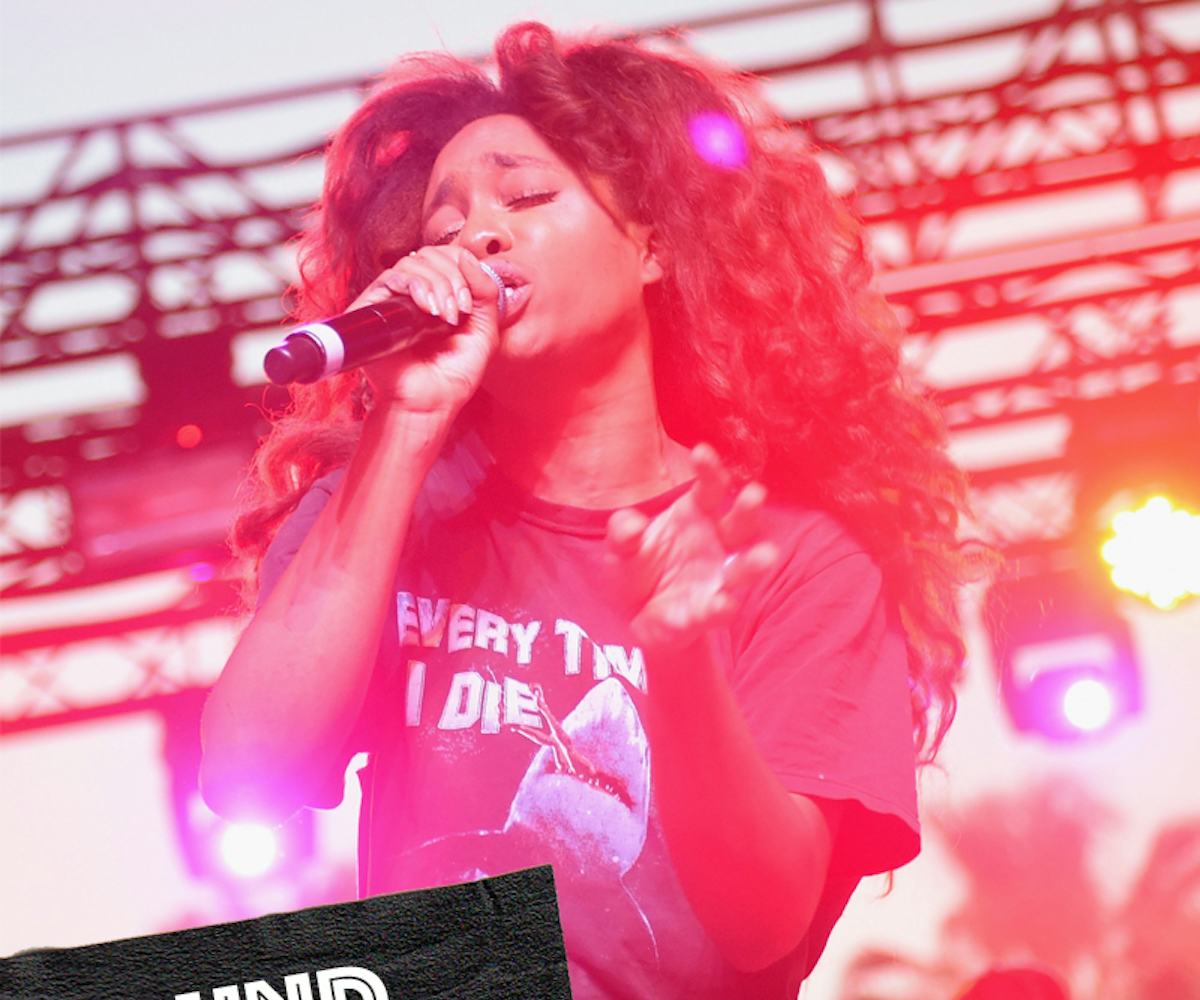 Photo by Emma McIntyre/Getty Images
Soundcheck: The 10 Best Music Releases Of The Week
Featuring Sampha, Willow Smith + so much more
Every weekend, we're bringing you #SOUNDCHECK—your new destination for the best of the best new music that hit the web over the course of the week. Because you should always be prepared when someone passes you that aux cord. This week's round features 10 of our favorite emerging and established artists including Sampha, SZA, Willow Smith, Liss, and so many more. Turn up, tune in, and tune out. 
"twoAM" - SZA
No matter what SZA does, she makes it sound way cooler than it actually is. In this case, she makes a booty call seem like it's not that humiliating on this cover of PARTYNEXTDOOR's "Come and See Me" featuring Drake. We already wrote about the song when it dropped, but it's exactly what you need if you've been sick of listening to Drake whine about women that don't have the patience to wait around for him. 
"Blast" - Clams Casino
This single marks the legendary producer's first release since his last album dropped in 2013. Of course, we know that he's been busy working on other artists' albums like A$AP Ferg, FKA twigs, Blood Orange, and Vince Staples. This track is an eerie, menacing instrumental that will instantly have your skin crawling with goosebumps. Get your trap on.
"Girls @" - Joey Purp feat. Chance The Rapper
This one's for the ladies! Every woman is represented on this track, which is featured on the Chicago-based rapper's iiiDrops album due out on May 27. It's a great song to have playing in the background of a chill get together with your homies. We're into it.
"Timmy's Prayer" - Sampha
When we found out that Sampha had returned, we thanked the heavens. Once again, our ears have been blessed by pure musical euphoria. This soulful, electrifying song makes us feel emotional in the best type of way. The wait is almost over.
"Baby" - Anna of the North
Disappointed by the state of your love life? Same, but don't let setbacks keep you down. We loved this slow-burning, synth-pop single so much when it first came out, that we had to premiere the duo's official music video for it. It's a metaphor for how lame it feels to wait around for your crush to text or call you back. We've all been there!
"twentyfortyeight 2.0" - Willow Smith feat. Michael Cera
Could this be the weirdest music collaboration of the year? We still have seven months to go, so it's probably too early to make an official call. In all honesty, this might be the best thing that happened this week. This song makes us want to spend the whole day outside on a blanket in the grass staring at the sky for hours. It's super ideal for daydreaming.
"Easy" - Hinds
Girls are not always sugar, spice, and everything nice. Sometimes, we get our hearts broken and we feel like pieces of shit. Hinds puts that self-desctuctiveness in perspective in their latest music video, and we can't say that we don't empathize.
"Miles Apart" - Liss
At some point, we all face the challenge of testing the limits of our love with distance. This doesn't even necessarily have to do with romance—it can be about being separated from friends and family. Liss provides us with a wake-up call that gently eases us out of denial. Whatever is going on in your life can wait after the night is over. Strap on your cutest pair of dancing shoes and get grooving!
"Ashes Of Love" - Danny L Harle feat. Caroline Polachek
Huge banger alert! You won't be able to sit still when this song is blasting from your stereo, or whatever device you use for dance parties. We had no idea what a visual for something like this could possibly look like, but the music video released for the track couldn't be more spot on. All you need is a projector and you'll be hosting the hippest party in town.
"Time Moves Slow" - BadBadNotGood feat. Sam Herring
Wind down your weekend with this instrumental jam. It will make you feel you're on a vacation in Miami during the '70s, roaming around a swanky hotel all by yourself, desperately looking for some company. The Toronto-based quartet is expected to release their IV album on July 8 via Innovative Leisure.