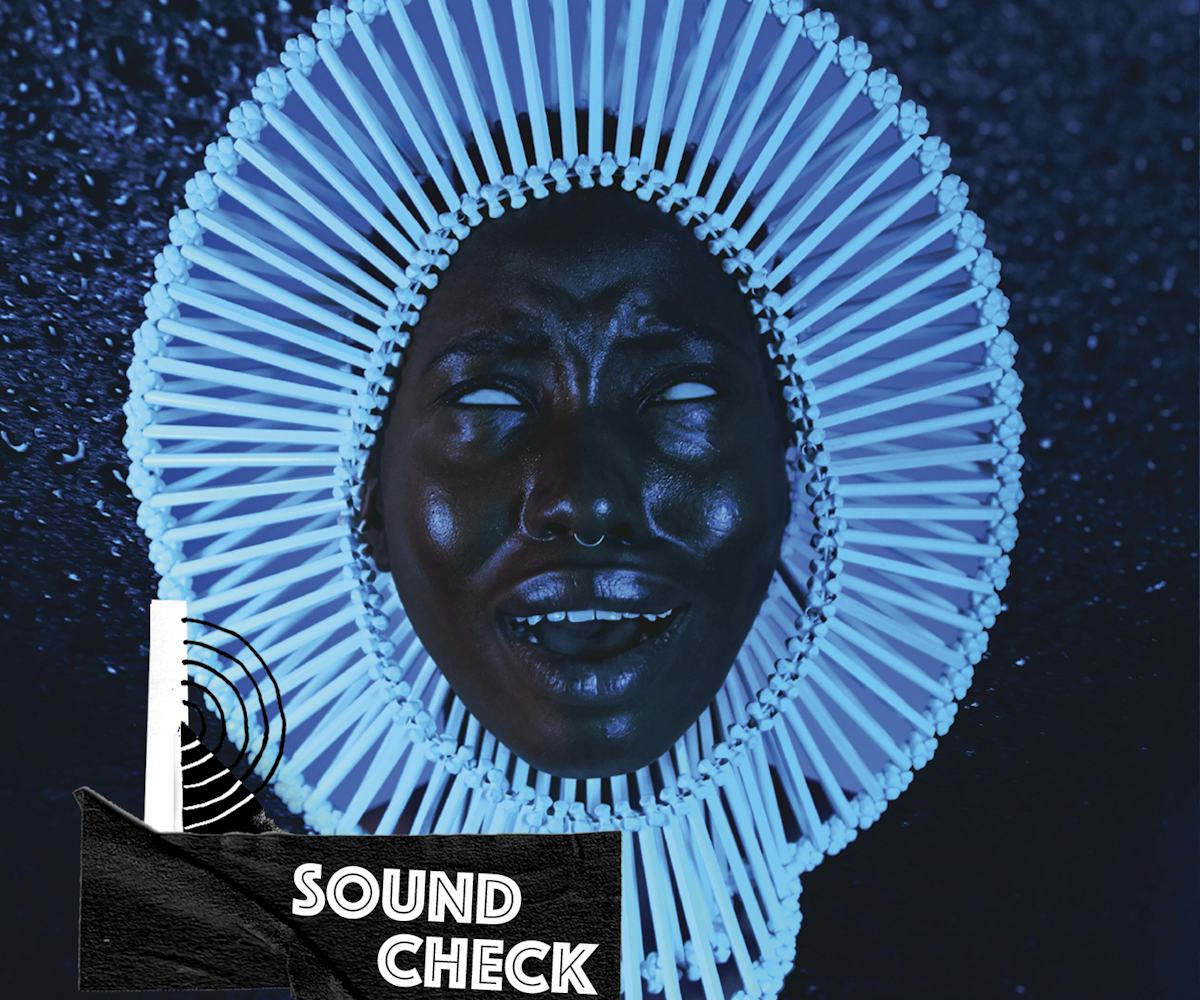 Photo by Ibra Ake
Soundcheck: The 22 Best Music Releases Of The Week
Childish Gambino, Princess Nokia, Mac Miller, and more
Every weekend, we're bringing you #SOUNDCHECK—your new destination for the best of the best new music that hit the web over the course of the week. Because you should always be prepared when someone passes you that aux cord. This week's round features 22 of our favorite emerging and established artists including Childish Gambino, Princess Nokia, Mac Miller, and so many more. Turn up, tune in, and tune out.
"Me and Your Mama"— Childish Gambino
After finding success on screen with Atlanta, Childish Gambino surprised fans with the release of "Me and Your Mama." The eclectic track is just a taste of what to expect from Awaken, My Love! The album drops December 2, but you can pre-order it here. 
"Brujas"— Princess Nokia 
This self-directed video is a hauntingly beautiful addition to this much-needed anthem about Afro-Latina identity that Princess Nokia has bestowed upon us mere mortals. Download her free mixtape 1992 here.
"Thick of It"— Mary J. Blige
In her latest release, Mary J. Blige proves that she's as good as ever. She is serving us major old-school glam vibes in this classic R&B number.
"Bullshit"— Daye Jack
This track from our favorite computer science nerd is bound to get stuck in your head and distract you from all your work, but it's so good it doesn't really matter.
"Stay"— Mac Miller 
We didn't know that we needed a video of Mac Miller frolicking around a beach in a pair of Vans and a puffer vest, but turns out that we really, really did—and so do you. 
"Love Like We Used To"— Captain Cuts feat. Nateur
Lyric videos can quickly lose their cool after a song's first chorus, but that's not the case with Captain Cuts' latest track. It plays out like your favorite old-school video game. It's a blast—as is the song.
"Good Vibe"— Strobe! feat. Nyla
A month without a Major Lazer release is a sad month indeed. Good thing Strobe! is here to fill that hole in your dancehall heart.
"Never Break"— Couros feat. Alyss
You think you've heard a sound like Couros', but you haven't. The London producer combines Jamie xx vibes with Disclosure vocals. "Never Break" is made for strutting down your block with your head held high and some swagger in your step. It's emotive without being emotional.
"Salt Song"— How to Dress Well
Tom Krell collaborated with makeup artist Kelseyanna Fitzpatrick for an artsy video that will put you in a deep trance. Take it easy, y'all.
"Maybe Baby"— Laurel
Ahead of the release of her highly-anticipated Park EP, Laurel dropped a tune about the struggle of settling down too soon. If you're looking for more, pick up the EP when it drops November 18.
"Trivial Motion"— Shy Girls
This songwriter, vocalist, and producer will have you all up in your feelings this weekend. Is your body ready to express all of these emotions? Shy Girls' forthcoming album, Salt, drops on January 20.
"Pure"— Shannon Saunders
From the most eclectic realm of the U.K.'s pop scene comes Shannon Saunders with her debut single. It's a mesh of all the emotional influences that occur when you first get to experience true love.
"Dream Awake"— LIV
We've been hit with another star track from the creative minds of Lykke Li, Andrew Wyatt, Björn Yttling, Pontus Winnberg, and Jeff Bhasker. Escape reality and daydream about simpler times when all was right in the universe.
"What You Want"— THEY.
This talented R&B duo continues to break all the rules when it comes to their genre. Driven by guitar instrumentals, this smooth track mixes a classic theme in an unprecedented way.
"Love Me Now"— John Legend
This intimate video is a reminder to be mindful in every moment of life. It's an anthem to being the most loving, most genuine version of yourself in each instance and we are so here for it. The Legend family is too precious.
"We Got It From Here... Thank You 4 Your Service"— A Tribe Called Quest
After an 18-year hiatus, these legends finally dropped new music that is beyond epic. Despite having been quiet for so long, their ear has definitely been a voice of the people—a fact that is made very clear in their latest work.
"In My Dreams"— Ruth B.
The hesitation and apprehension involved with falling in love and not wanting to be hurt again is set to the tune of Ruth B.'s always heartfelt lyrics and sounds. We love it, and so will you.
"Never Break"— Couros
If you're in need of a techno beat to keep you moving, look no further.
Capsized— Andrew Bird
On this album, Andrew Bird hones in on that feeling when emotions hit you so strong they quite literally knock you off balance. It may be an ordeal to set yourself straight again, but it can always be done. 
"Blended Family"— Alicia Keys
In this heartwarming video, our favorite powerhouse recruits A$AP Rocky to depict just how many shapes and shades can exist under the bond of love.  
Free The Real Pt. #2— Bibi Bourelly
The 22-year-old lyricist behind the greatest hits of the current era is back with some new tunes. Picking up where she left off with Free The Real Part. #1, Bibi's musical genius shocks us once more with raw vocals, deeply honest lyrics, and simple beats on her latest venture. Hitting you straight in the heart and the head, her latest EP is sure to leave a mark on anyone who listens.